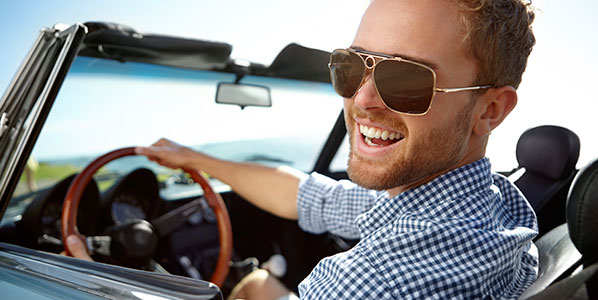 If the automobile you drive is yours and you are in need of cash, then you might want to consider a title loan as an option for receiving the money you need quickly. There are companies across America, local companies and online companies which offer car title loans. There are many variations between title loan companies, and a few that we believe make our company a superb choice when looking for a title loan. What do we do for you? We offer a loan that is given based on the appraised value of your car and your ability to repay.
Car title loans have taken a lot of heat over the last couple of years. Many in the media have claimed that the high interest rates, when compared to long term bank loans, is too much. However, we are offering loans based on collateral and your ability to repay versus a bank loan based on credit history.
Title loans are considered higher risk in the business world. Higher risks are handled by applying a higher interest rate or APR. However, you will find that our interest rates are competitive vs. other title companies. Our rates are generally lower than payday loans.
Title companies generally do not desire to repossess cars. We want repayment of the loan.
Almost anyone can find themselves in a situation where they need money immediately. If you do not have other options of borrowing money, a title loan can be a life saver.  Sometimes, a title loan can provide funds quicker than a banking company. If you are in need of money, especially if you have less than perfect credit, we can provide the cash you need fast.
The information and statements contained on this blog are provided for general informational purposes only. Some statements may reflect the opinion or views of the author only. The information provided is not comprehensive, may not be up to date or applicable to the circumstances of any particular case, and may not be based on objective statistical studies. You should not substitute any advice contained on this blog for any professional advice relating to your personal finances.
More Resources