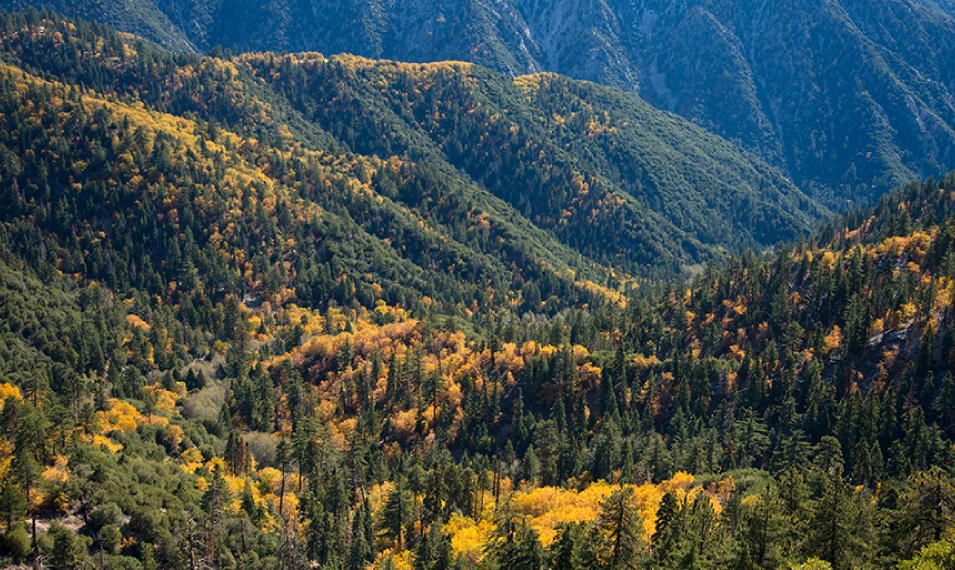 October 30 2018
The ideal day trip destination should be a quick commute but not fall short in entertainment options. The city of San Bernardino sits about an hour east of Los Angeles. So when you're sick of the L.A. traffic and the hustle and bustle of the city, you can take a drive out to San Bernardino to take in the beauty of the mountains and enjoy all the amazing venues in this city. According to the city's web site, more than 213,000 citizens call San Bernardino home. While the population isn't nearly as dense as L.A., the low-key ambiance is perfect for a day-cation. Here is the day tripper's tour guide of San Bernardino CA.

Many families live their lives waiting for the next paycheck. Often, trips and entertainment are unattainable luxuries stripped from the budget because of household expenses. According to CareerBuilder, more than 75 percent of American families live from one pay period to the next. If you're on a tight budget, San Bernardino is the ideal option for an affordable getaway. Many of the museums and parks are free to the public. And since this city is so close, your gas budget won't be compromised.  The financial struggle is far too common, but day-cations still allow you to take the family for a trip without digging deeper into debt.
So what are the best places to visit in San Bernardino? The city offers many unique museums, and visitors can choose the sites that best suit their own passions and interests. San Bernardino offers tours of historic sites (like San Bernardino's first jail!), a railway museum (ideal for any train enthusiast), and an art museum. But the museum that almost every visitor should include is a trip to the original McDonald's. This museum houses McDonald's memorabilia like Happy Meal toys, Ronald McDonald figures and more. However, there are no free samples—or any McDonald's food! So don't visit this museum expecting to satiate your Big Mac attack.
San Bernardino offers public spaces that are ideal for playing, picnicking, swimming, and, yes, even skateboarding! Baseball fans also can come out and support San Bernardino's own local baseball team the Inland Empire 66ers—although game times and days vary. If you are seeking out more unique offerings in San Bernardino, you should explore the events held by the National Orange Show.
Here are the best places to visit, explore and grab a bite to eat in San Bernardino, Calif.
Museums
The museum is closed during summer but reopens for fall tours beginning October 6. While the museum is open from 10 a.m. to 5 p.m. on Saturday, it is closed on Friday and Sunday. So, if you're headed here on the weekend, make sure to plan on a Saturday visit. Check out the latest exhibit "Journey to the Beyond: Ancient Egyptians in the Pursuit of Eternity." The museum is free, but donations are appreciated. You will need to bring $6 (in cash) for parking.
This society offers Open House tours of some of San Bernardino's historic landmark including the 1891 Heritage House, the city's First Jail and the Historical Society Library. Tours are held on Saturdays from 10 a.m. to 2 p.m. So how much is a tour? FREE!
This is a must-see site for any railway fan. This unique museum is located in the historic 1918 Santa Fe Depot and "houses the Santa Fe Western Archives and unique artifacts." The museum includes antique automobiles, model trains and even San Bernardino's first automobile. Admission to the museum, parking and tours are all free of charge! Saturday hours are 10 a.m. to 3 p.m.
The San Bernardino County Museum offers exhibits that explore world history and culture. Visit the Hall of History, which showcases artifacts such as tools and pottery as well as a collection of automobiles, buggies and other types of transportation used throughout the years. The Hall of Earth Sciences allows you to explore the earth's movement through exhibits on plate tectonics and to view prehistoric fossils. Upstairs is home to the Hall of Biodiversity and other exhibits. Come prepared for the admission fees which are $10 for adults, $8 for seniors or active military, $5 for children (ages 5-12), $7 for students (don't forget your ID). Kids under age 5 are free, and individuals with an EBT card can gain admission for only $1. Visiting for the weekend? This museum is open from 1 p.m. to 4 p.m. on both Saturday and Sunday. There is no fee for parking!
Ray Kroc turned McDonald's into a global fast food staple. In San Bernardino there sits a museum that pays homage to the one of the earliest McDonald's restaurant. Dick and Mac McDonald started McDonald's as a barbecue restaurant—it was aptly named McDonald's Barbecue Restaurant. Today the site of the restaurant's original location is now a museum that showcases all things McDonald's, including Ronald McDonald memorabilia, Happy Meal toys through the years and more! Unfortunately, though, you can't score a burger and fries or enjoy a Big Mac! Parking and admission, however, is free!
Events & Fairs
The National Orange Show hosts many events throughout the year. Depending on your visit, you could catch the NOS Speedway, Brew Fest, Wine & Food Under the Stars or the NOS Citrus Fair. If you want to find out what events will take place during your visit, check out the National Orange Show's web site. Prices vary per event—the NOS Speedway, for example, charges $12 for adults and $10 for children (ages 6-12). Brew Fest charges $25 for "general admission tasting" (the price includes a souvenir glass!). These events are the perfect excuse to pre-plan a fall, winter, spring or summer day-cation to San Bernardino!
Sports
Heading to San Bernardino during baseball season? You need to catch a 66ers game! In 2019, opening day is April 4th!  The 66er season runs from early April to early September, so plan your trip accordingly. Ticket prices may vary by seat, and you may need to bring money for parking! Of course, don't forget to dine on concessions, because no baseball game experience is complete without hotdogs, nachos, or Cracker Jacks!
Parks
Looking for the perfect place for a picnic or to enjoy the day? Check out Perris Hill Park, which features a water park, tennis courts, a brand new playground and a baseball field. Of course, there are also numerous barbecue pits. Take a break and head to this massive park to enjoy the outdoors and relax! While the general park is free, there is an admission fee for the water park. According to Yelp reviewers, kids 7 years and younger can score $1 admission, though, and adults are only $3.
This local park has something for everyone. Take the kids fishing at the lakes, go for a swim at the pool or just play in one of the many open areas. There also are many places for picnics and a playground for the kids.
This park is home to several baseball fields—including one for little leaguers! As a visitor, you can play tennis, go for a hike on one of the park's trails, or just relax on one of the benches. If you're a skateboarder, don't forget your board—this park offers a skate park! If you're interested in the skate park remember to bring your own board, helmet, and knee pads!
Restaurants
All those parks and museums will leave you hungry. TripAdvisor's top user rated restaurants for San Bernardino have you covered, though. Looking for a romantic getaway? Try Castaway Restaurant, which serves a variety of surf 'n turf options. On a budget? Head to In-N-Out Burger, P & G Burgers or Mitla Café.  If you're only in town long enough for lunch, one user noted that Rosa Maria's has "an awesome burrito."
San Bernardino is about an hour outside of Los Angeles, and the quick drive makes this city an ideal day-trip destination. Be sure to plan out your day before you leave, so you have plenty of time to take in all museums and parks. If you want to include a fine dining experience, you will want to make reservations ahead of your trip. While parking is free at many of San Bernardino's museums and locales, always take change for the meter or a little extra cash for parking. While there will be ATMs throughout the city, you don't want to drive across town to score parking fees. Come prepared and have an itinerary to ensure that this day trip includes all the must-see sites across the city.
More Resources