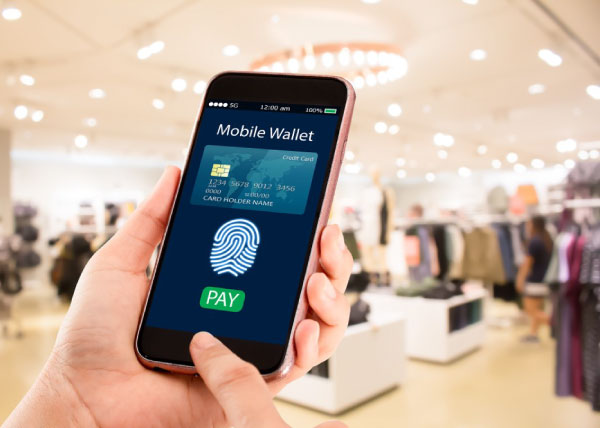 Do you find yourself with an ever-growing wallet or purse? Even when it isn't filled with cash, it seems to keep growing over time, almost to the point of bursting. We start out with a few items, but then membership cards, bank cards, transport cards, and business cards all start to make it less of a pleasure to carry. This is why we are looking at the benefits of digital wallets vs mobile wallets.
Mobile wallets are a solution to this expanding problem. They allow users to store payment and membership details within a digital wallet in their phone. The wallet connects with the phone's technology to allow payments to point of sale machines. This allows people with a mobile wallet to make a payment from their phone.

At the beginning, there were a lot of concerns about the use of these wallets. Mobile phones also weren't as secure then, so people worried about storing their data. However, today, most mobile phones come with standard encryption, fingerprint security, and constantly updated security software.
Mobile wallets have also evolved, with more convenient features and protections. This is now allowing people to do away with bulky wallets and move over to a more mobile lifestyle. So, if you are looking to get on the bandwagon and reduce your wallet size, read on.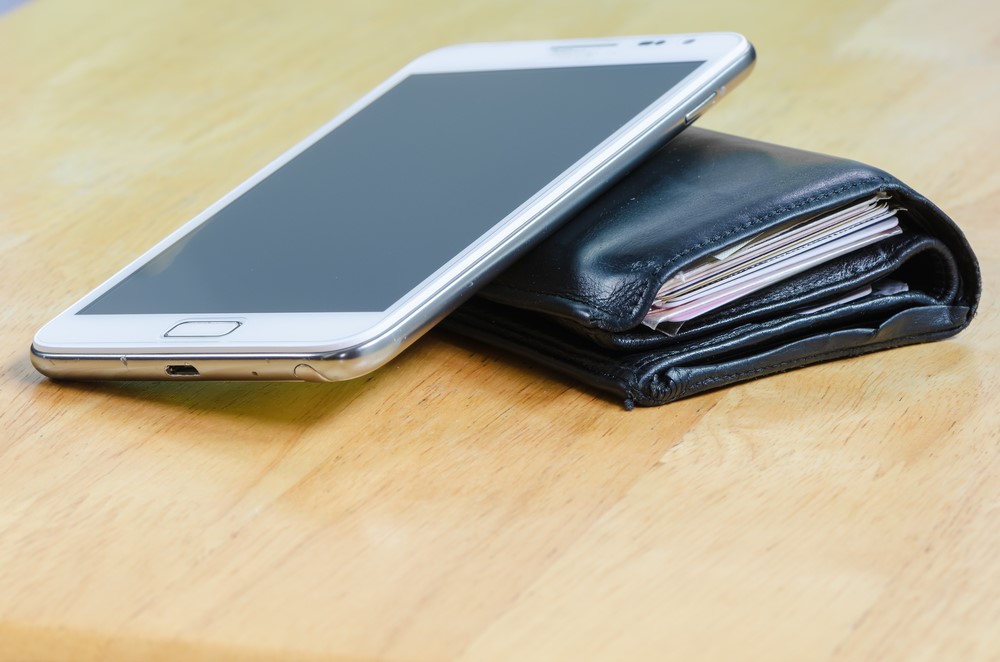 Digital Wallets vs Mobile Wallets: What is the Difference?
The main difference is where they are stored and their interaction with a mobile device. There are many forms of digital wallets, but many of them are in the cloud, on a PC only, or simply connecting to blockchain networks such as Bitcoin and other crypto currencies (blockchain networks). They do not necessarily need a mobile device, but the device must support a mobile wallet.
The key difference is that a mobile wallet stores the information in your phone, normally allowing you to use it when online and when offline. It connects with the phones technology, many use the NFC feature of phones to connect to points of sale to make payments.
This allows the owner to make payments simply by identifying themselves (such as with a fingerprint) and waiving the phone over a device in the shop. Mobile wallets can also help users to easily keep track of spending and stay on budget.
Popular Mobile Wallet Types for Payments
There are many choices of mobile wallet, but a few have grabbed the market and are well established. This means that not only are they secure, but they also offer all the best features.
Apple Pay
Android Pay
PayPal
Samsung Pay
The top three are most commonly known. PayPal is more popular for shopping online. That said, there are currently many shops, restaurants, and bars that accept all of these for payments. They can sometimes be interconnected too, such as adding PayPal to Samsung Pay.
Cryptocurrency Mobile Wallets
Bitcoin is the best known, but there are various forms of crypto now available on the market, and people love the flexibility of storing their crypto on a device that they can keep with them.
With crypto wallets, however, there is normally not a feature for NFC payments or similar. This is likely due to the difficulty in tracing crypto currencies, and that there are no 'protection' policies in place, such as with payment processors like PayPal.
Crypto wallets are commonly an app that stores and transfers crypto, which is kept on the blockchain and the key to accessing it is saved in the mobile wallet or written down offline. Some of the wallets also link to crypto exchanges, allowing users to buy and sell crypto easily, instead of peer-to-peer transfers.
Crypto wallets provide the advantage to securely store crypto on phones, pay via crypto transfers, and even recover the wallet if the mobile phone is lost or stolen.
Popular Features to Look for in Mobile or Digital Wallets
The most popular features sought for in digital or mobile wallets are the following:
Security – This should include features such as token based security, that permits the wallet to function without keeping the credit card information in the phone itself. There is normally encryption as a standard, and most wallets provide pin, password, or fingerprint protection as an additional layer of security.
Card Credentials – Securely stored credit and debit card details. Allowing the user to make payments without entering their card information. Most of these will work with PoS payments in shops, so long as they use NFC for 'contactless' payments.
Membership Cards – Although credit and debit cards are good for payments, some membership cards are also useful to keep in your mobile wallet. Many offer discounts, or allow you to keep a credit balance for discounted payments to that brand.
Transportation – This depends on the location, but more and more transportation systems can also now have their credentials stored in a mobile wallet. This allows the user to simply swipe their phone to access subways, trains, and buses.
Repay Friends – Although the focus is payment, a feature of some wallets is to easily repay your friends. PayPal is one that has heavily promoted this feature, allowing one friend to pay the bill, and the others to repay their share later.
Pay to Other Users – As a network of payment processor users, you can pay anyone that uses the same mobile wallet by simply transferring to a username or email address. Alternatively, you can often invoice/request payment from another user.
Pay Bills – Many wallets make it easier to pay debts and bills, often even allowing automated payments so that the user doesn't need to remember.
Payment Buttons – For sellers and buyers, to allow for convenient payments or receiving payments online from wallet users. PayPal is the most well-known for this.
Credit Balance – Especially if you are a seller, a credit balance will sometimes be stored in wallets. This may also happen if friends and family transfer to you. However, it isn't stuck in the wallet, and can either be spent as normal or transferred out to a connected bank account.
How to Choose a Digital Wallet
We've looked at the features and benefits with regards to digital wallets vs mobile wallets, but you may still be unsure which mobile wallet to choose. Depending on your device, you will likely find that there are advantages to using your phone's main wallet and possibly in combination with PayPal. Such as, using Apple Pay if you have an Apple phone, or Google Pay on an Android device.
It is best to read the features and decide based on both your device and how you plan to use the wallet. There are also many other providers of successful wallets in the app stores, and a simple search will give you plenty of choices.
Make sure to read reviews and research mobile wallet features before you commit to caring for your cards digitally. However, making the change will likely leave your real-world wallet a lot more comfortable, and if you forget your wallet … you can pay from your mobile.
More Resources