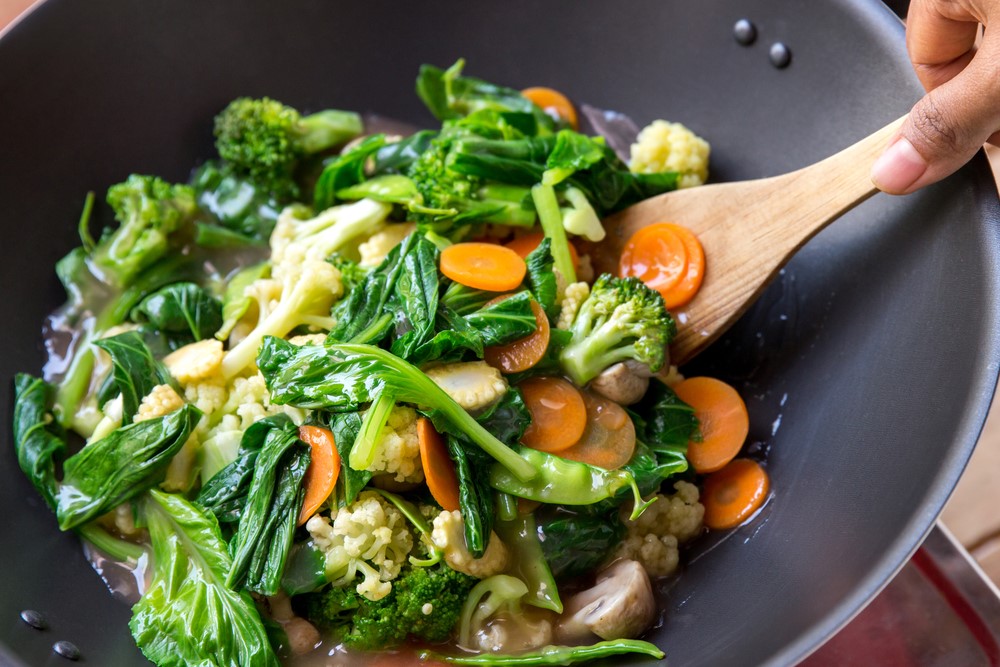 How you eat and how you save money are linked. It's easy to assume that healthy choices are more expensive, so we fall back on unhealthy fast food or snack options that feel like a better value.
But there are ways to eat healthy and continue to build your personal financial management skills. If you're thinking about eating healthier on a budget, here are 7 eating habits that will also help protect your bank account.
Start a Garden
Sounds crazy, but growing your own food can be healthy, economical, and provide plenty of other benefits. Did you know that planting a garden can help your physical and mental health? Getting outside and digging in the dirt is therapeutic for many people.
You can grow a variety of foods that you no longer have to buy at the store. Fresh vegetables, herbs, and even fruit can help you save money and eat healthier. Popular choices include:
Broccoli
Peas
Beans
Brussel Sprouts
Tomatoes
 Bell Peppers
Beets
Carrots
Leafy Greens
Avoid Convenience Packaging
Another way to save a few dollars is to avoid convenience packaging. While it may be so much easier to buy a bag of mixed greens to pour into a bowl to make a salad, it's nowhere near as economical. Instead, buy heads of lettuce, romaine hearts, or mixed greens that you bag yourself at the store.  
Skip the pre-cut fruit and buy the whole thing to slice up yourself. You'll save money and the food will stay fresher, longer.
Buy Bulk
You can also save a little money by buying in bulk. This doesn't just mean going to the big stores like Sam's or Costco, but going through the bulk food bins in your regular grocery store. You can get a great deal on items like flour, granola, or nuts by bagging them up yourself.
This also gives you a chance to buy only what you really need and save money in the process. If there is an item you use a lot, buy bigger amounts. If not, get a smaller bag.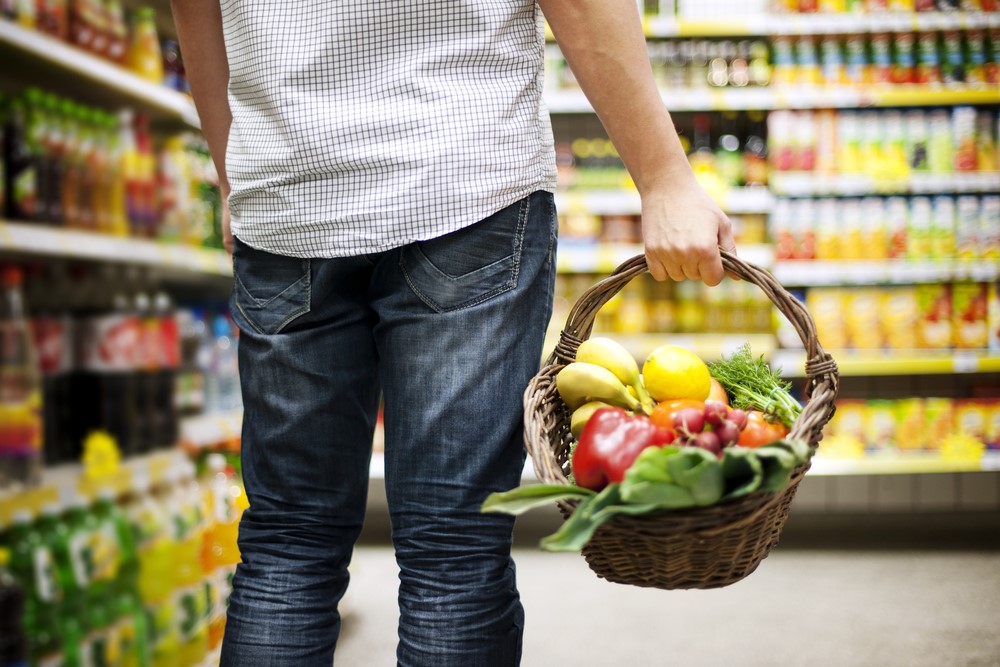 Buy Staples on Sale
There are some things you can have around your house for a while so they're worth scoping out the sales. For instance, if you have pasta on hand you can always whip up a fresh Primavera with the vegetables from your garden.
Other staples include canned foods, like black beans for quick tacos. Keep tomato sauce or salsa on hand to use in recipes.
Choose Chicken
If you are a meat eater and want inexpensive protein, choose chicken over beef or other meats. Chicken is versatile and can be used in a lot of meals as a replacement for just about any other meat.
For example:
Chicken Burgers
 Chicken meatballs
Chicken nachos
Grilled Chicken
Roasted Chicken
 Sliced Chicken
The possibilities are endless and much more cost effective than other meats.
Use Grains
To bulk up a meal filled with homegrown veggies and chicken, use grains. They may seem expensive, but they go a long way and help you feel full longer. Popular grains include quinoa, barley, couscous, and even rice.
For instance, a great lunch you can make ahead of time is a grain bowl. It can make three to four servings that you can store in the refrigerator and take to lunch during the week. These grain bowl salads are great cold. Here are some examples for tasty bowls:
Greek Salad Bowl: Quinoa, chicken, tomatoes, olives, feta cheese, and a Greek vinaigrette.
Buffalo Chicken Bowl: Pearled barley, chicken tossed in buffalo sauce, blue cheese, celery, and a ranch dressing.
Thai Grain Bowl: Couscous, chicken, peanuts, purple cabbage, carrots, and Thai peanut dressing
You can get creative and make any number of bowls using any ingredients you have on hand.
Buy Fish
Another healthy choice that can be inexpensive if you know where to look is fish. Talk to the professional at your market's fish counter to find out the deals of the day. Fatty fish, like tuna or salmon, have a lot of amazing health benefits and are easy to make with light meals using your homegrown vegetables and staples.
You only need to eat fish a couple times a week to experience the positive health benefits, so why not treat yourself. Buy fresh fish, not frozen, from your local market and you can get deals as well as healthy meals.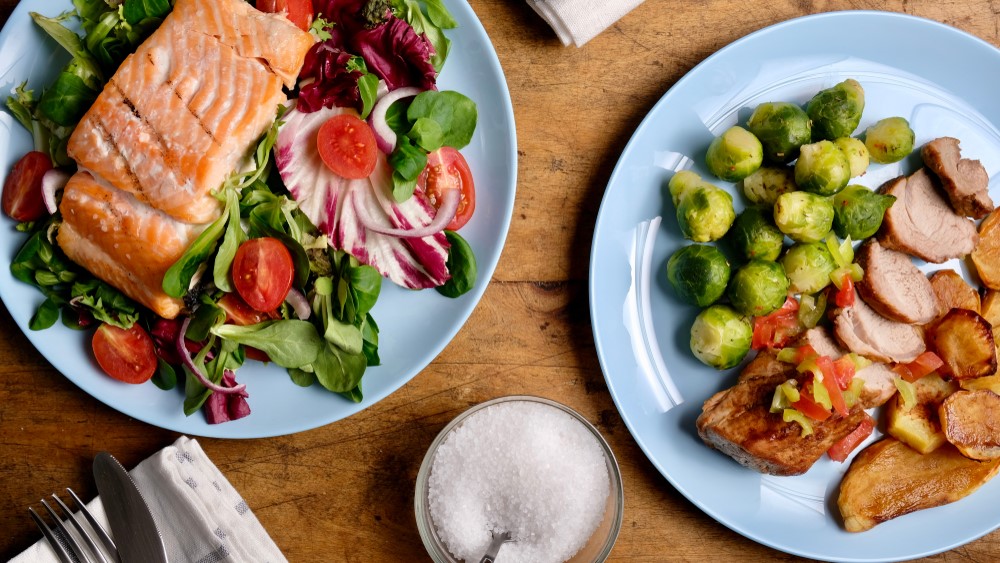 Are Meal Delivery Services Worth It?
One question many Americans ask right now is if meal delivery services are worth it? Are they any healthier or do they really cost less?
There are several popular services to choose from and cursory research indicates that many of them are around the same price. For about $10 per meal, you will find they are cheaper than eating out but a little more expensive than shopping for the ingredients individually at the store. However, there are some other things to keep in mind.
There are a quite a number of benefits, though. Many people enjoy the ability to try new foods without the commitment of buying large quantities.
Moreover, everything is portioned exactly for the meal you're making. This includes things like spices which, while generally inexpensive, tend to sit on the shelf unused for years. If you only need a teaspoon of an exotic spice, you're only going to get a teaspoon of an exotic spice.
Looking into meal delivery could be a good use of your money and provide you with healthy and convenient meals at home.
Additional Money Saving Tips
These aren't the only ways you can save money on healthy food. Other tips include:
Making a weekly meal plan before shopping.
Avoid impulse purchases at the store.
Review ads and clip coupons.
 Sign up for the discount card program.
Cook in batches and freeze.
Make healthy snacks in bags and keep in the pantry.
Plan for leftovers to stretch your meals.
Buy store brands.
Try to eliminate waste.
Eating healthy doesn't have to break the bank. And you can use the money you're saving to pay off your debts or begin a savings plan to help you with any future financial goals.
More Resources