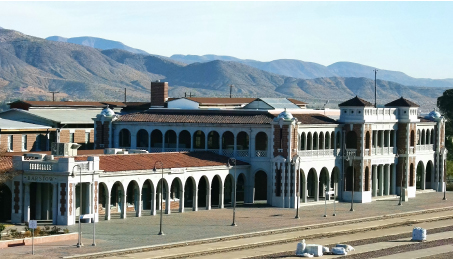 Barstow, California Auto Title Loan Products And Other Services
Here at 1(800)Car-Title® we strive to provide the people of Barstow, California with expert service, so they can have a great car title loan experience. We have been providing auto title loans since 2001, and we will be happy to help you in whatever way you need. If you have your car title you may be eligible to borrow cash that you can spend on whatever you need.
Would you prefer to use another vehicle? No problem!
1(800)Car-Title® can also get you a loan using either your motorcycle title or RV title as well. Just give us a call anytime, or apply online, 1(800)Car-Title® is here to help you.
Do you already have a title loan with another company? We also offer refinancing services for people trying to lower their APR, lower their monthly payment, or possibly borrow more money. Just give us a call or apply online to find out if you qualify to refinance your current loan.
Useful Facts About Barstow, California Auto Title Loans
Here are some interesting facts you should know about 1(800)Car-Title®.
We report to credit bureaus – We report to major credit reporting agencies which will potentially give your credit score a boost if you make your loan payments on time. This will help you in the future to potentially take out additional loans.
You can owe on your car – You don't need to pay off your car before taking out a car title loan. Your car just needs to qualify in order to receive a loan in the amount of the California minimum, $2,510. If your car meets that requirement, you can apply for a car title loan. You do not have to pay your car off first.
We refinance other title loans – Let's say you have an auto title loan with another company. We can pay that loan off and set you up with a new loan through us. That loan could possibly have lower monthly payments after we have taken it over.
No title, no problem – Sometimes people lose their vehicle's title. No worries though. We can work around that.
What Makes 1(800)Car-Title®'s Car Title Loans in Barstow, California Great
What are the benefits of getting an auto title loan with 1(800)Car-Title®? For starters, you can get the money you need to help with urgent financial situations. If you qualify for the loan you can get you that extra bit of help you need to get to where you want to go financially. We all need a little help sometimes and 1(800)Car-Title® is in the business of helping people out.
If your credit is less than perfect or your employment history has experienced some ups and down, don't worry. With one of our auto title loans for Barstow, California residents, you can still get the help you need. We're here to find a way to say yes when others are hesitant. The benefits of working with us are truly amazing.
What if I Have More Barstow, California Car Title Loan Questions
If you need more information one of our loan officers can help answer any questions you might have about the auto title loan process. They can let you know if you qualify for a loan, they can explain the terms of a loan, and they can help you refinance other car title loans. Whatever your concerns are, we want to help settle them as your chosen lender.
It is wise to make financial decisions after you obtain the necessary information. We strive to help make the loan process clear so you can understand how a car title loan can help you. Also, you can check out our frequently asked questions section to see if we have already answered some of your questions.
Helping the people of Barstow, California get auto title loans is our goal. So we try our best to address any concerns or misconceptions you have regarding the loan application process.
Contact Us Today
Begin your application for a car title loan right now. Just fill out the online application at the top of the page and one of our loan officers will contact you shortly to answer any questions you may have.
Other Locations
Don't live in Barstow, California? No problem. No matter where you live in California, 1(800)Car-Title® is not far away. We originate most loans without you having to visit us. Just apply online, get approved, then we can coordinate with a licensed and bonded notary to meet you at a location of your choice. You can also pick up your money at MoneyGram locations, which includes Walmart. Just give us a call, and we can let you know about all the options to get your cash.