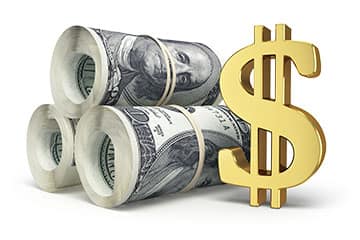 Sometimes getting the money you need quickly can turn into a long and drawn out process. Other lenders can take weeks or even months to process a loan due to burdensome verification requirements. Emergencies can't wait, so why should you? Get the money you need, right when you need it, with a car title loan from 1 (800) Car-Title®.
1 (800) Car-Title® is proud to expand our product line and announce the arrival of our Gold Program. The Gold Program rewards qualified customers* with reduced rates and a streamlined verification process. Managing finances just got even easier, so apply now and get the money you need using, in part, your vehicle as collateral!
Qualifying Gold Program customers receive the following:
Preferred rates with APR's as low as 35.99%*
Streamlined verification process for FAST funding
Borrow from $5,500 up to $50,000*
When life has got you down or even if you just need some extra money to spend, 1 (800) Car-Title® is here for you to get you the cash you need right when you need it! The application process is simple:
Fill out the form to the right
Work with a knowledgeable and friendly loan officer to process the required documents
Receive your loan approval*
*Subject to specific underwriting criteria and ability to repay. In order to qualify, customers must have a 600 FICO score or greater. Principal amounts are $5,500 or based on state minimum. Other restrictions apply. Not all applications will be approved.