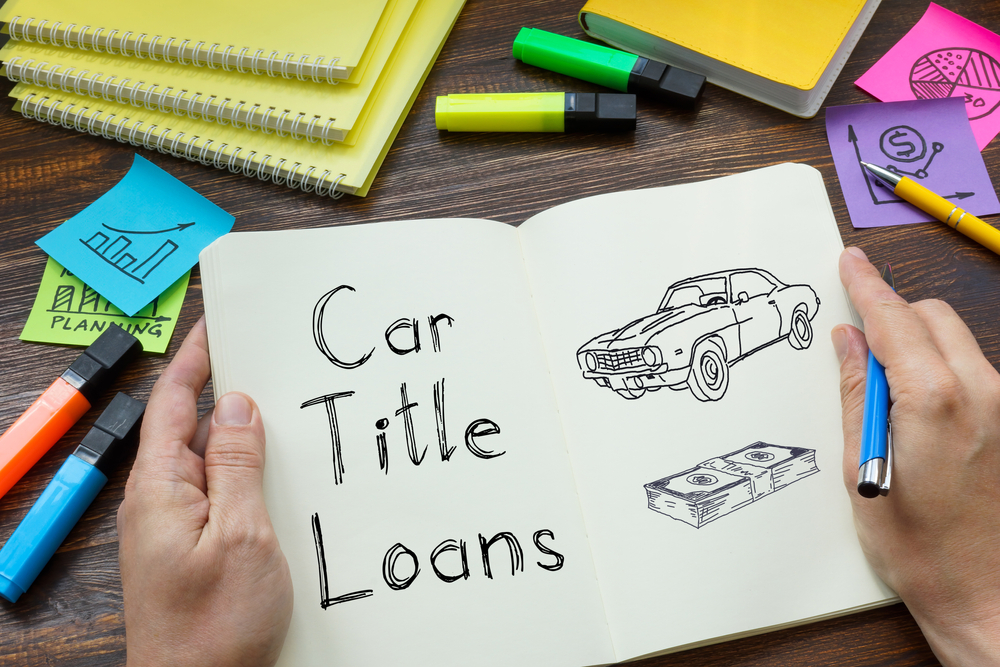 Many people pick up extra shifts, work longer hours, or cut back on expenses in order to get more cash. However, sometimes these options simply aren't enough to provide you with the cash you need to make ends meet. If you're short on cash, it's important to explore all of your options, including taking out a car title loan.
Car title loans, also known as title loans, are secured loans. To borrow money through a title loan, you must use the title to your vehicle as collateral. You won't lose access to your car just because you are using it as collateral. The lender will hold onto the title or put a lien on it while you make payments. This way, you can continue to use your car as you normally would.
Before you start searching for "car title loans near me," you may want to learn what you should bring with you when you submit an application. Here's what you need to have to apply for a car title loan:
Your Title
The title to your vehicle is used as collateral to secure your title loan, which is why your lender will need to see your title during the application process. If you can't find your title, there's no need to panic. Let your title loan company know that you've misplaced your title. They can walk you through the steps of obtaining another one so you can complete your application.
The title that you are using as collateral must have your name on it. It doesn't matter whether or not your name is the only name on the title as long as it's there.
It's important to note that you cannot use a salvage title as collateral for a title loan. If a vehicle has a salvage title, this indicates that it has potentially suffered serious damage at some point. It also means that the vehicle has been declared a "total loss" due to the severity of the damage. It's very difficult to estimate the value of vehicles with salvage titles, which is why they generally are not accepted as collateral.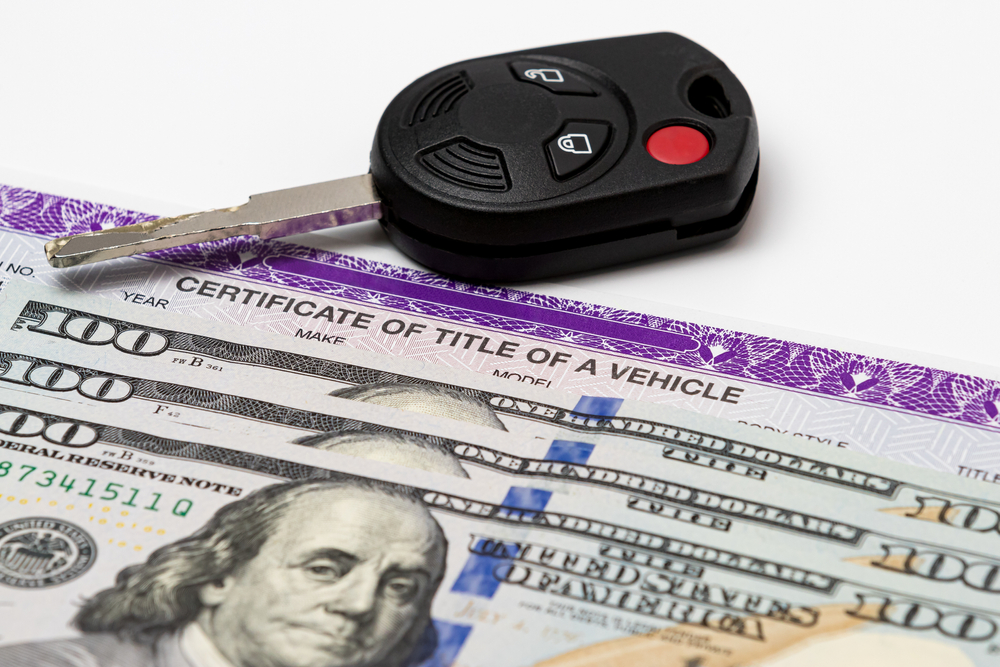 Proof of Income
You must have a reliable source of income to qualify for a title loan. This income may come from various sources, including a job, rental properties, alimony, or government benefits. The title loan company will ask you to submit proof of income during the application process so they can confirm that you meet this eligibility requirement.
"Proof of income" comes in many forms. You are typically allowed to submit recent pay stubs, bank statements, or tax returns as proof of income. However, it's best to check with the title loan company before you submit any documentation. Find out exactly what documents they will need to see to verify your income. 
Proof of Residence
The title loan company will also need to verify your home address, which is why they will ask you to submit proof of residence during the application process. Acceptable forms of proof of residence can vary depending on the title loan company. Some examples include:
Your driver's license or another form of government-issued ID

Utility bills

Mortgage statement
The documentation you submit must show your name and current address. For example, you cannot submit a utility bill that only has your roommate's name on it. This does not prove that you live at the address, so it does not count as proof of residence for a title loan.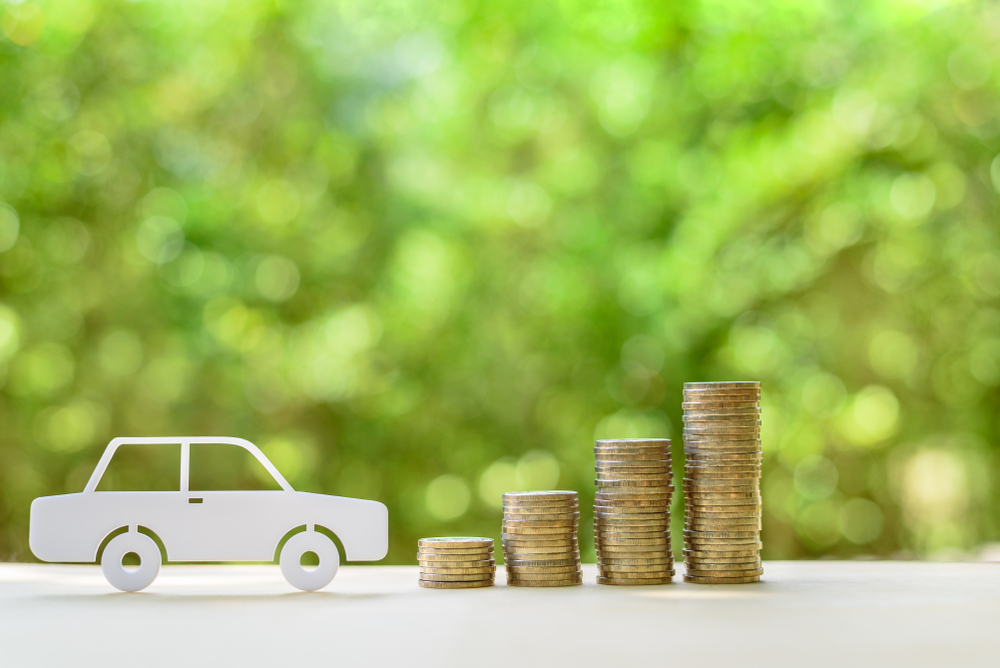 Proof of Insurance
The vehicle that you are using as collateral must be covered by auto insurance. To confirm this, the title loan company will ask you to submit proof of insurance when you apply for a title loan. Ask your title loan what documents you need to submit to prove you are currently covered by an auto insurance policy.
Your Vehicle
The title loan company needs to know how much your vehicle is worth before deciding whether you are approved and if so, how much you can borrow.
All lenders consider the same group of factors when calculating the value of your vehicle. These factors include the vehicle's make, model, year, condition, trim level, and mileage. However, the valuation process can vary depending on the title loan company.
For example, many lenders ask borrowers to bring their vehicle in for a professional inspection. Others will send someone to your home or workplace to inspect your vehicle at a location that is convenient for you.
There are even title loan companies that will allow you to skip the inspection process as long as you submit pictures of your vehicle.
Talk to your title loan company to learn about their valuation process. It's important to have this conversation so you know what you should expect when the time comes to calculate the value of your vehicle.
Potential Co-Signer
It may be easier to get approved for a title loan than it is to get approved for a traditional personal loan. However, if you don't qualify on your own, you may want to consider adding a co-signer to your application.
A co-signer is someone who agrees to take responsibility for your debt if you fail to repay it. You can choose anyone to be a co-signer, including family members, friends, or colleagues. If your co-signer has good credit, having their name on your application will make it easier for you to get approved for a title loan. Adding a co-signer could also help you qualify for a better interest rate, which could save you a significant amount of money over the course of the loan.
Your co-signer will likely need to submit some documentation to the title loan company, including proof of income and proof of residence. They will also likely need to consent to a credit check. All information is kept completely confidential, so you won't be able to see theirs and they won't be able to see yours.
How to Apply for Car Title Loans
Now you know what you will need to apply for a car title loan. Fortunately, applying for a car title loan is easy. In fact, you can submit an application without ever stepping foot outside of your home. Here's how to apply for a car title loan from 1(800) Car-Title®:
Contact our loan officers.

You can speak to a loan officer directly by calling 1-800-227-8485. You can also submit your information using the form on our website. If you choose this option, a loan officer will get in touch with you as soon as possible.

Get a free loan estimate

*

.

Your loan officer will ask you some basic questions about your vehicle and income. They will need this information to prepare a free loan estimate for you. This estimate will tell you how much you can borrow and at what interest rate. 

Complete your application.

If you're happy with the terms of your free loan estimate, work with your loan officer to sign and submit the required documentation. Your loan cannot be processed until this step is complete.

Collect your cash

. Pick up your cash in person or have it sent to you via check or wire transfer.
Start the car title loan application process today so you can get the cash you need right away.
*Loan approval is subject to meeting the lender's credit criteria, which includes the demonstration of the ability to repay the loan. Not all applications will be approved.