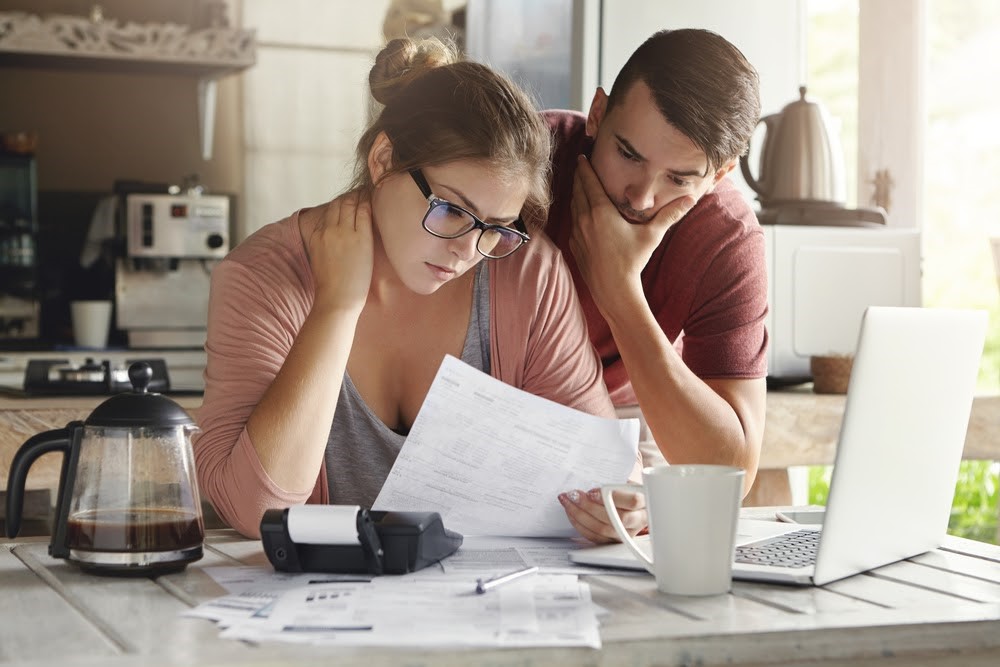 The Easiest Monthly Budget Worksheet Anyone Can Follow
Start the New Year off right by creating a monthly budget worksheet to keep all your expenses in check. A budget is a financial necessity, as it helps you understand how much you allocate to every recurring bill (like electricity, mortgage, and auto payments) and how much you can safely spend on miscellaneous costs like gas, food and other daily needs.
Without a budget, we tend to let our finances fly, leading to more debt, mismanaged funds and a mid-month worry of "where did all my money go?"  Need to budget? Here's how to track your spending and create the easiest monthly budget worksheet anyone can follow.
Start a Monthly Budget Planner
Before you sit down and start to create a budget, head to the dollar store and buy a yearly planner. This is going to be your financial guidebook. In the planner, you're going to track your daily expenses to help evaluate your overall financial state. Writing it down will allow you to visualize your expenses and see where that money went each day.
Planners are obviously divided up daily, weekly and monthly, and this planner is going to be your daily go-to for all things related to your finances. Every day, you should write down:
Store visits and amount spent
Fast food or restaurant trips and purchases
Clothing and beauty expenditures
Fuel purchases
Any trip that you take, any store you visit, should be noted in your planner. Make a habit of keeping all your receipts, and, each night, write down purchases and expenditures.
Sound like a hassle? Once you begin a routine, these financial entries will just become the norm. Tracking your financial activities is important, as you can look back each week and audit your spending. Did you go crazy at Walmart or Target one day? Maybe you went in for shampoo and came out with slippers, muffins, makeup and a new chair.
Impulse purchases happen. And big stores have LOTS of opportunities for you to purchase something off the cuff. When you track these activities, you can begin to realize your habits—good and bad.
What Should A Monthly Budget Include?
Your planner records your daily spending, but you need a bigger picture of your financial goals and plans. Creating a monthly budget gives you a printed record of what you are planning to spend each month and what bills will take an immediate bite out of your paychecks.
You can create your budget on printer paper (handwritten), on a computer program like Excel, or just in a classic bound notebook (these are cheap at any store). In the monthly budget you should include all recurring bills as well as all expenses you think you will make in each month.
A monthly budget should include (at least) the following:
Utilities (electricity, water, gas)
Auto loans (including title loans)
Mortgage or rent
Cable
Online services (like internet or subscription services)
Credit cards
Cell phone
Insurance (health, auto, life, home, renters, dental etc.)  If insurance is taken from your check at work, you don't need to allocate it as a cost. You also don't need to allocate homeowners insurance that is escrowed and billed as part of your mortgage payment.
Fuel (aka gasoline!)
Cell phones
Groceries
Monthly medication costs
Medical bills (if you pay anything monthly)
Any other miscellaneous expenses
Many of these expenses will be the same each month. However, some will not be the same. Food budgets (especially groceries), gas and some utility bills will vary. Budgeting these costs can involve a bit of guesswork. Looking back at previous month expenditures also can give insight as to how much you should estimate for these expenses.
When budgeting for food/groceries, don't forget to account for school lunch if you have kids. These can zap money from the bottom line.
Expenses versus Income
After you've created all your line items of expenses in your budget, total everything up to understand how much your expenses cost each month. This figure is important, as you need to see how it relates to your actual income.
If you have access to your bank statements or your work pay stubs, you need to review these statements to understand your total income each month. If you're salaried, you probably know that each paycheck is the same amount.
When you've totaled up your income subtract your expenses. Do you have money left? Did you zero out? Or are you in the negative?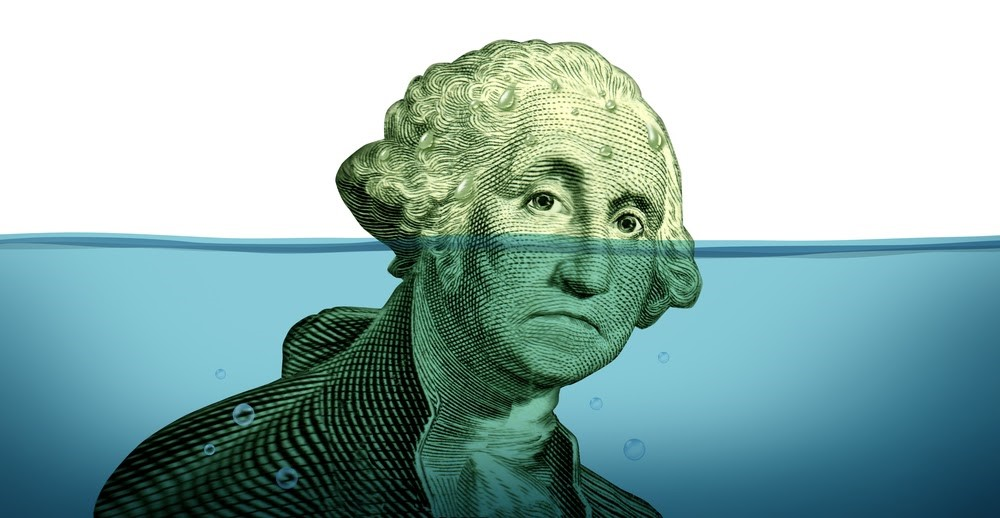 The Red Zone: Expenses Exceed Income
If your budget shows that your expenses exceed your income, you may need to tweak your budget a bit. Sometimes we overestimate our budget and that can throw things off. However, if you've allocated the bare minimum you can towards expenses, you may need to find ways to take control of your debt.
Dealing with High-Interest Credit Cards
Credit card payments can kill a budget. If you're paying the minimum, it may take you forever to pay off that balance. However, credit card companies may work with you. Call your card holder and talk to them. You may be able to negotiate a lower payment or better terms.
Managing High Monthly Payments for Loans
Refinancing a loan may be an option to lower your monthly payment. If you had bad credit in the past, your interest rate is likely high. Investigate options to refinance those loans. Title loans also can be refinanced. It never hurts to inquire about this option.
Ask About Standard Payments for Utilities
Some utility companies may offer programs that keep your monthly bill at the same price for most of the year. The amount is based upon your average usage for the year. However, the last bill of the year may reflect a higher amount (or lower) depending on your usage. So, if the company estimated that you spend $140 per month on electricity, this would be your monthly bill cost. However, if, at the end of the year, you had a few months that were extraordinarily high, you would owe the difference on the last bill.
Call your utility provider to inquire about any billing options.
Don't Forget to Cut Coupons and Shop Deals
Yes, food costs are unpredictable. However, you can find ways to save in order to be more in line with your food budget. Cut coupons, sign up for store rewards and choose store brands instead of big brands. Every dollar saved helps your budget!
Download Gas Apps
If your car is a gas guzzler, keep gas fill-ups more reasonable by downloading gas apps to find the lowest price in your area.
Paying Down Medical Bills
Many hospitals and providers offer payment plans to make medical bills more reasonable. Your hospital also may provide financial assistance programs that may lower your balance. Contact your hospital to find out if there are programs available.
Take charge of your finances this year by creating a budget and sticking to it! Use our handy budget worksheet to keep track of all your expenses or create your own easy-to-follow budget. No matter how you track your finances, write them down. Seeing our finances may help us to stick to our financial plan. Journaling in a planner can also help you understand where your money went each week; you may be surprised at how little expenses add up to big problems.