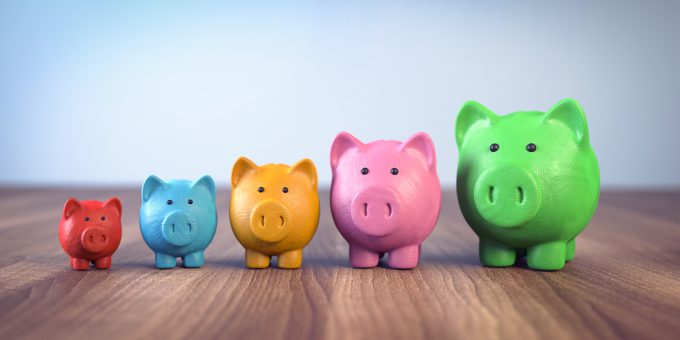 Some people think budgeting is a dirty word – simply put, budgeting is hard and not something we really want to do. The fact is, budgeting doesn't have to mean you're going to have to bypass all the things you want. Instead, budgeting can help you achieve financial goals and help you get what you want.
Why a budget matters
Budgets are designed to create a financial plan to help you spend wisely and save money. When you create an effective budget, you can get a snapshot of both your income and expenses and get a clear picture of your overall financial health. Budgeting can also help you see where you're spending money unnecessarily; we all do it, whether it's picking up that high-priced coffee on the way to work or making a credit card payment late resulting in a late charge.
Making sure you stay on track
Creating a budget can be challenging but sticking to a budget once you have created it can be even more challenging. This is particularly true if you find a great deal on a big-ticket item or you have fallen behind on regular monthly payments. In some cases, it may be worth breaking your budgeting plan and seeking a secured loan to help you catch up on late payments or to make that big purchase.
Is a secured loan really a good option?
A secured loan can be a good way to catch up on late payments or to finance a big purchase. This is particularly true if you have a weak credit history or you're trying to boost your credit score. If you're making payments on time, a car title loan could help you increase your credit score as these payments are reported to credit bureaus.
My credit score isn't high enough to get a loan
You might be surprised at how a car title loan works. While your credit score will be reviewed, it will not necessarily be the deciding factor in whether your loan is approved or not. That's because a car title loan is dependent upon your inspected vehicle and your ability to repay the loan. An experienced title loan lender in general is able to work with most credit types. In addition, there may be a possibility that your credit score will be positively impacted if you are making timely payments on your car title loan.
Benefits of secured car title loans
There may be numerous reasons for you to consider taking out a car title loan even though you are trying to stick to a budget. For example, if you're falling behind on your current loan or credit card payments, you'll likely face penalties for paying late and could even be facing higher interest rates. This means you're going to be paying more than you should for your current credit limits. Additionally, if you fall too far behind, you could risk losing the benefit of having these credit lines available later.
Managing finances long-term
Let's face it, the best reason to develop a budget and stick to it is so you can meet your financial goals. The problem is the best budget can get off track if you've suffered a financial setback like a layoff, illness or even a divorce. It's important if you take any kind of a financial hit to do your best to get back on track; this is the best way to ensure you meet your long-term goals.
If you've successfully created a budget, congratulations! If you are considering a large purchase or you need to make an emergency repair that simply wasn't in the budget, one of the options that may be open to you is a car title loan. If you own a car, a motorcycle or an RV, consider calling 1(800)Car-Title® and see how much cash you may be able to get. We have years of experience helping people just like you and we'll take a look at a number of factors and help determine if a title loan meets your needs.
More Resources