Saving for the future is important to ensure that you accrue enough money to sustain your later years. How much you save, though, and the average retirement savings may be affected by many factors including your lifestyle, age, job, and even where you live (cost of living!).
When you're planning for the future, here's what you need to know about the average retirement savings. 
What is the Average Retirement Savings?
Get ready to feel a bit shocked—or not. Most Americans are way behind in saving for retirement. This isn't a good thing, because the longer you wait to save, the harder it's going to be to save enough. Investopedia breaks down the average retirement savings per age group; see how you stack up, according to the site's figures:
Ages 20-29:
401K Savings: $11,000
Ages 30-39:
401K Savings: $42,400
Ages 40-49:
401K Savings: $102,700
Ages 50-59:
401K Savings: $174,100
These figures from Investopedia are the average balance amounts, but the site also included figures for the median amounts. What's the difference? The average is all totals taken together and divided by the total number of retirees (or accounts). The median, though, is the midpoint of savings. That figure, when reviewing 401K savings in all the age groups, is much lower than the average.
Regardless, even the average figures are low when you consider that most workers assume that retirement traditionally hits around age 65. Even those in their 50s haven't saved enough in their 401K to sustain them financially during their retirement years.
How much should you save each year? According to Debt.org, "you should have, at minimum, 80 percent of the yearly salary you earned while working."  This means that you need 80 percent of what you earn for every year of retirement.
This is how that all adds up. If you now make $80,000 per year, plan to retire at 65 and assume a life expectancy of 85 years, you will need more than $1.2 million in retirement savings to sustain you from retirement until your death. Take 80 percent of $80,000 (which is around $64,000) and multiply by the number of years you plan to live post-retirement (in this case, 20 years).
Looking at all those average figures makes you really understand just how little Americans have saved for their retirement. This is why most financial advisors will recommend that retirement planning needs to start as soon as possible.
Saving even $500,000 will be difficult if you don't begin early. If you start saving in your mid-20s, you'll need to stash away a decent amount of money each year. While saving tens of thousands of dollars may seem out of reach, consider that many 401K plans are company matched up to a specific percentage. If your company matches your contributions up to 3 percent, that adds up through the years.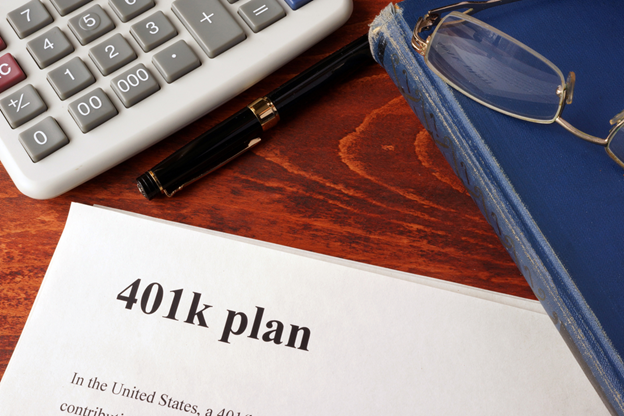 How Do You Save?
Again, you need to begin saving as early as possible, and you need to start saving as much as possible to get ahead for retirement. Unfortunately, many individuals are spread thin, so saving for retirement can take away from their daily living expenses…if they take too much out of a paycheck.
Look at your budget and see just how much of each paycheck you can allocate towards retirement savings. Also, look into how much your company matches. This is important, too.
Some workers will receive a pension when they retire. A pension is different from a 401K, as it provides a certain income amount after retirement. Investopedia notes that the company, the employee or both may contribute to the pension fund. Typically, employees are eligible for a pension after they have worked for the company for a specific period of time. Each year following eligibility, the employee's pension amount may increase.
Pension funds were once standard practice in many industries, but today 401K plans tend to be the more traditional retirement plan offered. If your company offers a pension, retirement may be less of a stressful issue. However, you should still try to save extra to ensure that your later years are well funded.
What if You Can't Afford to Save?
Some families and individuals absolutely cannot afford to save for retirement. They need every penny for the basic necessities, or maybe their employer doesn't offer any retirement options. What do you do when you can't save?
This is when you might have to get creative. Maybe your budget is busted, you are drowning in debt and your expenses exceed your income. You may need to look at alternatives. Can you take a weekend job? Can you work a side gig (like driving for Uber)?
Try to save anything you can save. Birthday money, bonuses, tax refunds. Find ways to creatively plan for savings. Are you crafty? Can you sell blankets, knit items or other homemade designs at a craft fair or on Etsy? A side gig will mean tax implications, but you could pull in a little extra, too.
When your expenses seem too high, look at your budget and find expenses you can cut. Maybe you can refinance loans, cancel cable or streaming services or maybe you spend way too much on fast food. Analyze your spending habits and see what you can change.
What Happens if I Don't Have Savings for Retirement?
So what would be the outcome if you hit 70 and have nothing saved up? For many Americans, this could be a grim reality. You may need to keep working, you may be able to collect social security, or maybe you received an inheritance of some sort. Many people may continue to work much later into life. Really, though, there is no single answer on how to handle retirement without savings.
The best solution is to save when and where you can. Start early, and teach kids to save early, too. The only way to plan for the future is to actually sit down and make a plan. Many of us dream that our later years will be spent lounging on the beach, taking trips around the world or spoiling our grandkids. Do what you can now to make sure those dreams become a reality. Because they can.