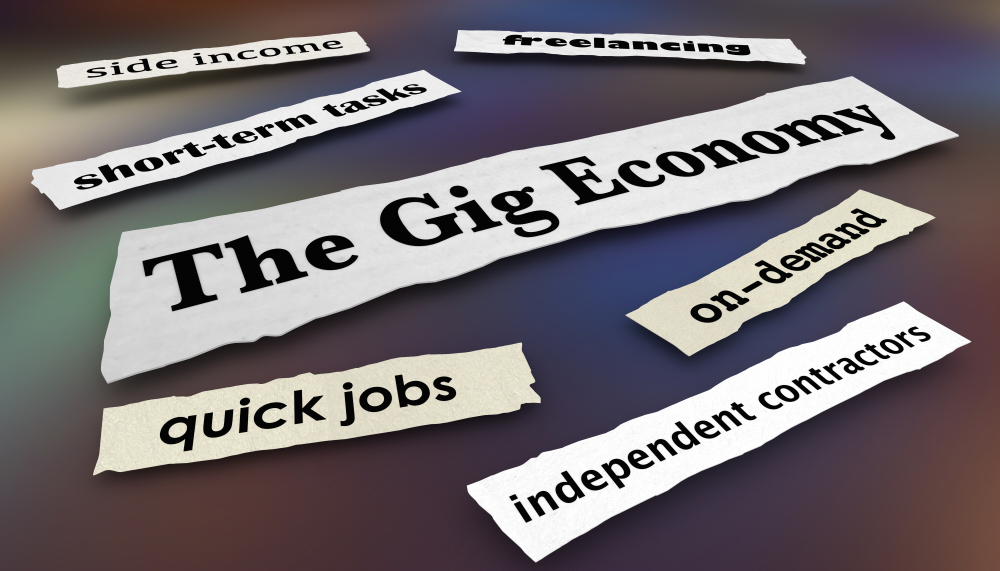 The gig economy is bustling. Sixteen percent of U.S. adults have used these nontraditional job opportunities to earn money. What is the gig economy, and how can individuals embrace it for a little extra cash?
Pew Research denoted the gig opportunities as those affiliated with online platforms like Uber, Lyft, Instacart, etc. Online platforms also could guide freelance writing work or other side gigs, too. The gig economy is made up of freelance opportunities; these are not jobs that denote workers as employees. Here's how to make money with the gig economy when an individual needs some extra cash:
Rent a home for vacationers with Airbnb
Handle the tasks/errands of others
What to Know about Being a Gig Worker
There are a few important tips that all individuals need to know before delving into the gig economy. When an individual becomes a gig worker, they are independent contractors or freelancers for the company.

Gig Workers and Taxes
A gig worker is not an employee, and this comes with both benefits and downsides. As an independent contractor, an individual is responsible for paying their own taxes. State and federal taxes are not withheld from payments. Individuals will need to pay these and any other applicable taxes.
When working in the gig economy, individuals can consult with a certified public accountant or tax professional to help them understand their tax responsibilities including quarterly payments. Gig workers also could be responsible for other taxes, too. A tax pro can help gig workers understand all the tax responsibilities, including any applicable sales tax they might need to charge.
Gig Workers and Insurance
Driving for a rideshare service might seem like a great way to earn extra cash, but drivers will need to check their insurance coverage before driving. Typical auto insurance might not cover rideshare work, and drivers might need to purchase extra insurance. Before letting a passenger into the backseat, gig workers should make sure they are properly insured.
Other gigs might require other insurance like general liability coverage. When an individual isn't an employee, they may face the liabilities that the company would normally absorb. Look into any insurance needs before 'gigging!'
Finding the Best Gig Opportunity
There are many gig options for those who need extra cash. Finding the best opportunity might depend on the individual's interest and the time they have for their side gig. The amount of money an individual can earn from the gig also can vary. Some might only earn a small amount, others may do well in their side gig.
Here's what to know about the different gigs available:
Delivery Drivers
There are many companies that let individuals sign up to be delivery drivers, and each one might have a different delivery focus. For example, Instacart drivers shop for and deliver groceries. Uber Eats and GrubHub drivers pick up food for customers from restaurants and deliver it to their home. With these gigs, drivers also could earn money from tips as well as on the actual delivery.
There are also companies that hire drivers to serve as couriers to deliver other goods to clients. These opportunities, though, might be advertised via job sites.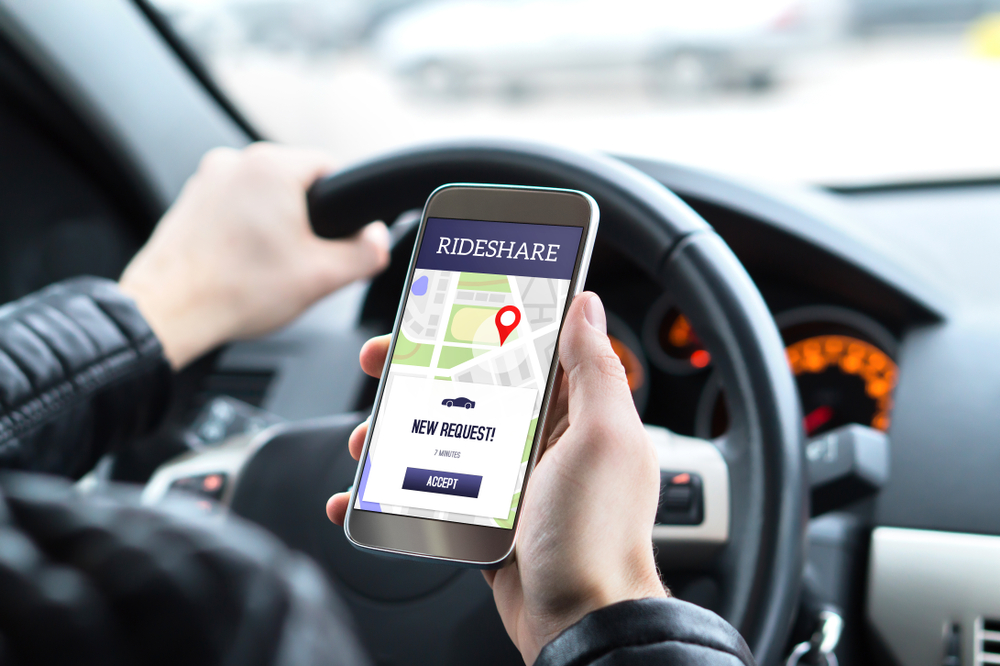 Offer Rideshare Services
Lyft and Uber are two of the most popular rideshare services across the country. Individuals can sign up to be a driver and start earning money by picking up passengers and taking them to their destination. Some companies also may provide a vehicle (the driver has to pay rental costs, though).
What a driver earns via these services might depend on their reliability and other factors, too. Passengers can typically rate drivers, and these ratings can impact a driver's popularity. A clean car, professional demeanor and, of course, knowledge of the area, could all impact a passenger's experience.
How much a driver makes on these gigs also could depend on how often they drive. However, as with most gig opportunities, rideshare drivers set their own schedule. For individuals who need a side job, rideshare driving could allow them to create a flexible schedule.
Those driving for these services, though, also need to pay their own gas, and, of course, any additional insurance costs.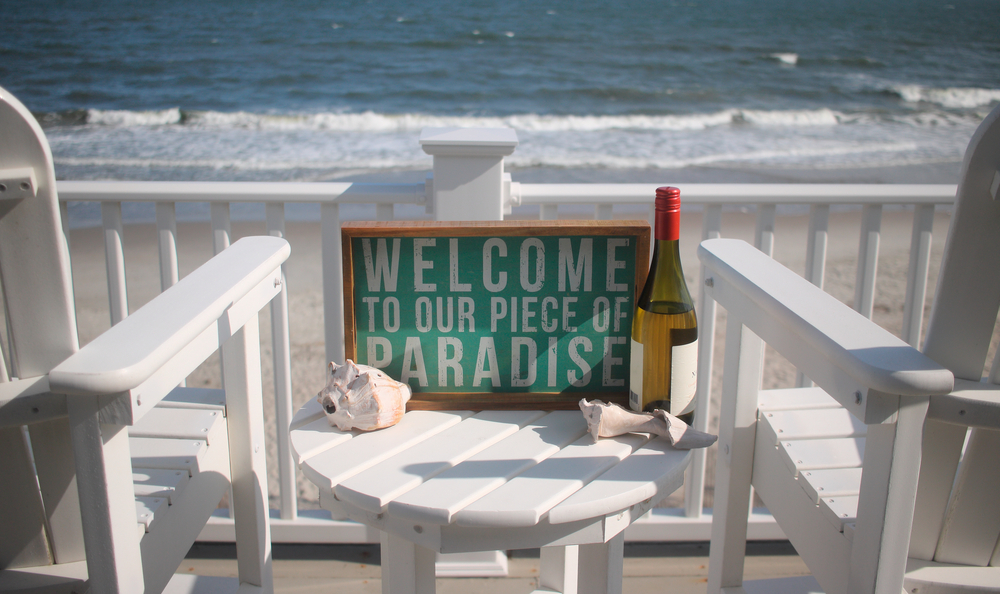 Offer a Home on Airbnb
Even a home can be used to earn some extra cash. Some individuals opt to open up their home as an Airbnb. While some homeowners open up their entire home for a rental experience on Airbnb, others might offer a room with a shared kitchen, an area for camping or even another space.  
Before offering up any space on a site like Airbnb, homeowners need to be sure that there aren't any laws or guidelines forbidding this. For example, some Homeowners Associations might have rules against renting property in the neighborhood.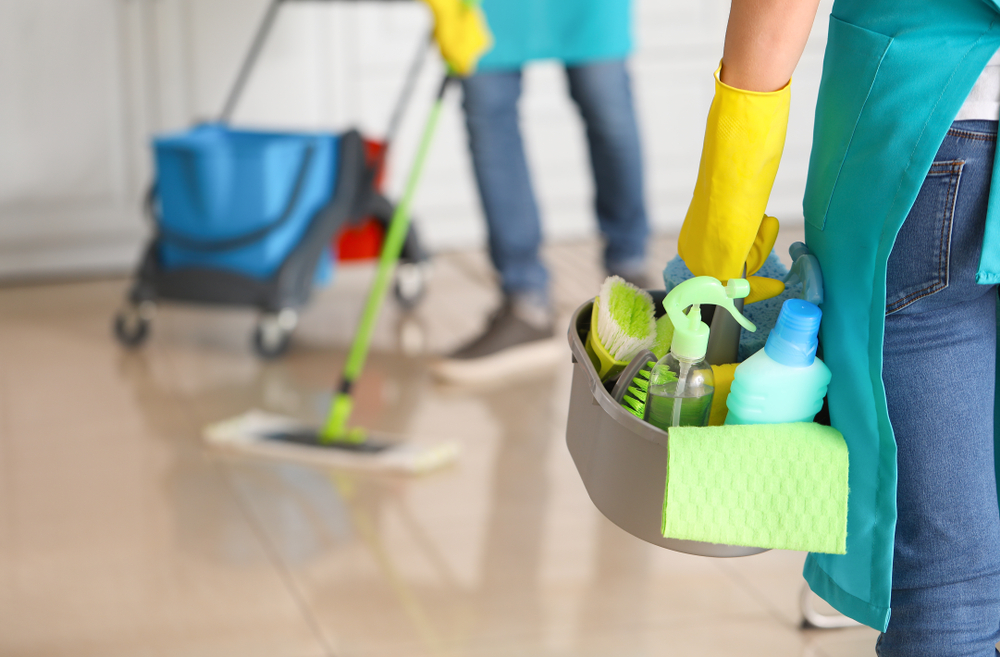 Offer Cleaning Services
Not squeamish about cleaning up another individual's home or messes? Sign up to be a residential cleaner and offer up the service. There could be many gig sites that allow individuals to post their services or to offer up their services.
Be prepared to go through a background check, though!
Do Errands for Others
Even other odd jobs can lead to money via the gig economy. Individuals can offer to assemble furniture, rake leaves or handle the errands of others.
Sites like TaskRabbit let individuals offer up services like hanging pictures, painting, and arranging furniture or even get paid to wait in line for someone! Love gardening or raking leaves? Some homeowners really don't have time for this work; try offering up the service!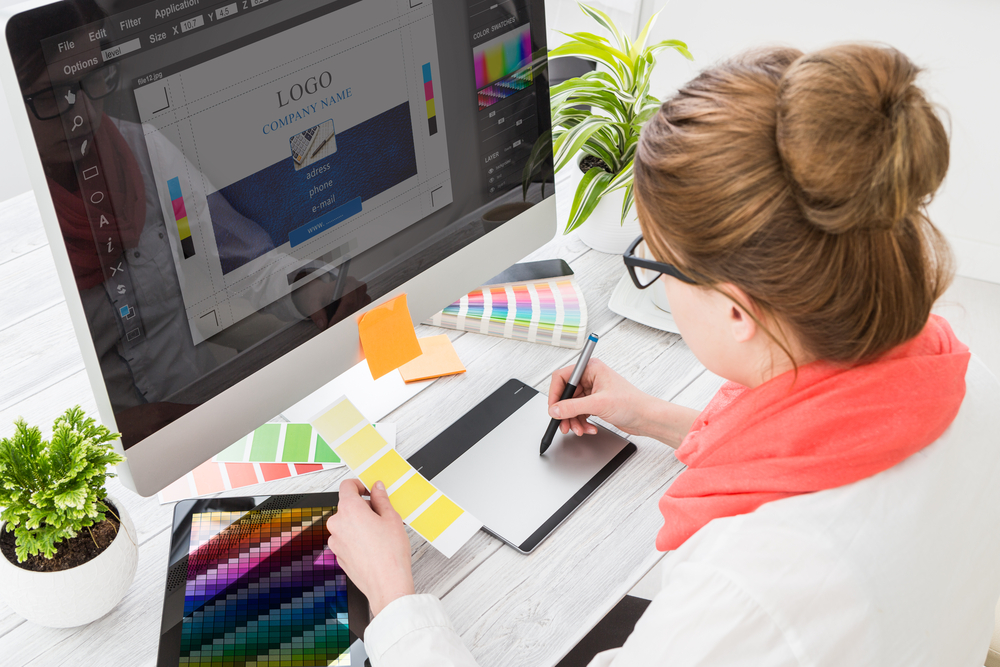 Freelancers with a Specific Focus
Some individuals also have specific skills that can lead to more gig opportunities. Writers can sign up for gig work on sites that focus on freelance writing opportunities. Graphic designers also could utilize the gig economy to make extra cash.
However, if a writer or designer also is working for a company as an employee doing these services, they should talk to their employer before freelancing on the side. There could be a conflict of interest or other issues.
Finding the Best Gig
When money is tight, individuals might look for a second job to make ends meet. The gig economy also can be a flexible opportunity for earning extra cash. Finding the best side gig, though, really depends on the individual's interests, their schedule and maybe their cash flow needs, too.
Driving for a rideshare or delivery service adds fuel costs; individuals also will need to consult with their insurance carrier to find out if additional coverage is necessary. Extra insurance could take away from earnings.
Other individuals might find that offering up their home or space for rental could be an easy way to earn extra cash. Upkeep of the space, though, is necessary to ensure that guests feel welcome. In addition, not all areas or Homeowners Associations permit renting property.
One of the easiest gigs for those who need extra cash might be to offer up services to others. Rake someone's yard, cut their grass, clean their home or just offer to wait in line. There are many unique ways that individuals can earn extra cash.
Individuals who are in creative fields like writing, photography or graphic design also could find opportunities that allow them to make money on their talents.
Before signing up for any gig, though, make sure to understand all the tax responsibilities and check with employers to make sure that the gig doesn't offer up any conflicts or violate any employment contractual agreements.