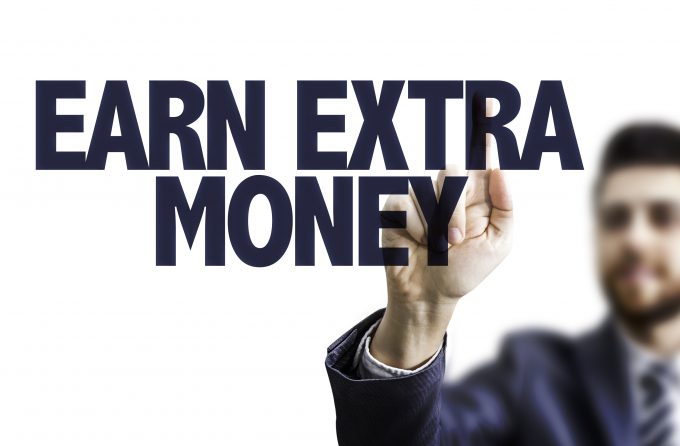 It seems as if no matter what line of work you're in or how long you've been doing it, your income is still unsatisfactory. It's a global problem, so you are not alone in your plight. You're not alone in your desire to earn income on the side either. Other people have not only found interesting ways to earn money on the side but have also succeeded with such efforts. The following are five great ways to earn extra money on the side:
Join an Affiliate Program
Affiliate programs can earn you a significant amount of cash if you have access to enough people, you're persuasive enough, and you know how to utilize the tools that the company gives you. There are a number of organizations that will allow you to join their affiliate programs and earn extra cash immediately. The key to being successful in that is finding a product or service that you want to endorse and would be motivated to continue to do such. Try our affiliate program here!
Try Your Hand at Options Trading
Binary options trading is a popular side even because it doesn't require as much capital as regular stock market trading does. Traders can involve themselves in low-cost, short-term trades, and they don't have to know a whole lot about stocks to do it. You can simply make an educated guess as to whether a certain asset is going to rise or fall when the contract expires. If your prediction is correct, you get to keep that 80-something percent return. Some people liken options trading to gambling. That's a fair comparison.
Turn Your Home Into a Rental Property
If you own a home, you can quickly start bringing in money by dedicating one of your rooms to some men and women who need a place to stay.  Just one room can get you a quick $500 to $1,000 a month. Of course, you'll have to be able to put up with sharing your space with other people, but if you're okay with that, it can go quite well.
Learn a Quick Trade
If you have the money to spare, you can invest in obtaining certification in a special trade such as hair styling, life coaching, accounting, SEO and the like. A person who gets tax preparation certification can make a pretty penny during income tax time, for example. Once you obtain the proper certification for your niche trade, you can begin practicing as that type of specialist.
Now, you have a few ideas as to how you can kick-start your income. Try any of these methods and you should be able to build a residual income rather quickly.
More Resources