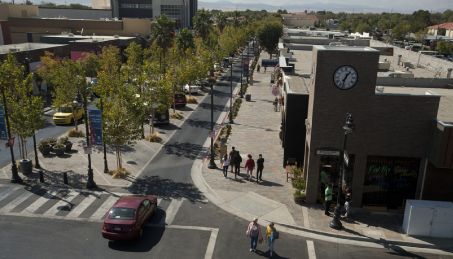 San Jose Car Title Loans with 1(800)Car-Title®!
With a Car Title Loan from 1(800)Car-Title®, you don't need to give up the keys to your car to get a loan. You use the value of your car as collateral so you can get the cash you need while keeping your vehicle. You can get a Car Title Loan in San Jose for up to $50,000. To apply, simply fill out the form to your right or call us at 1(800) 227-8485. It is that easy!
Interesting Facts About Car Title Loans In California
Here are some interesting facts about car title loans that you might not have heard of. Here are some interesting features regarding our services at 1(800)Car-Title®.
You get to spend your money how you want – Auto title loans are approved for monetary amounts without a specific purpose. When you qualify, you can take your money and spend it how you see fit. It is recommended to always make responsible financial decisions with the cash being lent, however you have complete freedom to use the money at your discretion.
We refinance loans too – If you're looking to potentially get a lower monthly payment, a lower APR, and possibly borrow some more money, one of our loanofficers can find out if a loan refinance is right for you.
You keep your car – In a car title loan, you put your vehicle's title up for collateralbut that doesn't mean you're giving up your car. It's still yours. Drive it as you normally do. Just make your payments and everything will be great.
Title loans for cars help those with imperfect credit –  People who need financial help the most might not have the strongest credit report. That is why we are in the business of making auto title loans. These loans can get you the help you need even if your finances are less-than-perfect on paper.
We're here to help – Our loan officers are trained to answer your questions. Ask them about anything and let them help you better understand the loan process.
Different vehicle loans are acceptable – We accept motorcycle and RV titles as well. If you would prefer to use one of those vehicles, that's perfectly acceptable.
Car Title Loans are a Great Way to Rebuild Your Credit
Repairing your credit score is no simple matter. An easy way to get real traction in fixing your credit score is by getting, and paying off a car title loan. Since we report to the credit agencies on time payments for a car title loan, it will show as a paid off auto loan and will help your credit score tremendously!
I Still Have Questions About California Car Title Loans
If you have more questions, we have more answers. One of our loan officers can help answer any of the questions you might have about the auto title loan process. They can let you know if you meet the requirements for a loan, explain the terms of a loan, and they can help you refinance a car title loan if you want. Whatever your concerns are, we want to be there you as your neighborhood lender!
Financial decisions are best made when you have all the necessary information. We strive to make the loan process clear so you can understand how a car title loan can help you. You can also check out our frequently asked questions section to see if we have already answered some of your questions. We have compiled common inquiries about California auto title loans in our FAQ section. We hope these answers help clear up any concerns or misconceptions you have regarding the loan application process.
Already have a car title loan? Find out how much you can save by refinancing the title loan with us today.
Don't live in San Jose but still looking for a loan? Not a problem. No matter where you live in California, 1(800)Car-Title® is close to you. We have auto title loan locations in all corners of the great state of California. Simply apply online or over the phone, and after you are approved you can come pick up your money at any of the locations listed below. If you still can't find a location, simply call one of our loan officers, and they can inform you about other methods you can receive your money.
Los Angeles
1(800)Car-Title® – Headquarters
4727 Wilshire Blvd
Los Angeles CA 90010
800-227-8485
Lic Number 603-8329
San Diego
The Check Cashing Place
7808 Broadway
Lemon Grove CA 91945
800 227-8485
Lic Number 603I951
Riverside
CFS Investments
4030 Tyler St
Riverside CA 92503
800 227-8485
Lic Number 60DBO-48742
Rancho Cucamonga
RYMS Financial Services, Inc
9339 Foothill Blvd, STE #F
Rancho Cucamonga CA 91730
800 227-8485
Lic Number RYMS Financial Services, Inc
Long Beach
Orange Rocket
6640 Cherry Ave
Long Beach CA 90805
800-227-8485
Lic Number 603K981
If you need additional help finding the closest 1(800)Car-Title® store to your home, try checking out our useful store locator tool.