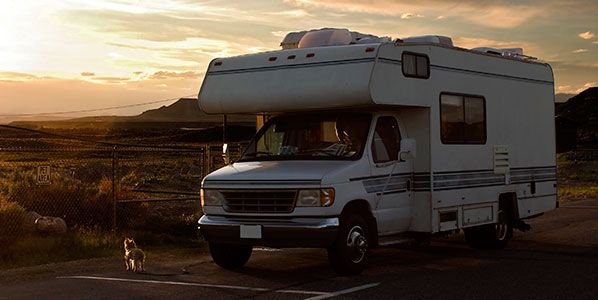 Recreational Vehicles (RV) are a great option when you need fast cash. Most people are not aware that a RV also qualifies for a title loan. Here at 1(800) Car-Title®, we provide multiple title loan options, including RV title loans. If you have a RV, you might be eligible to get cash now using, in part, the equity of the vehicle.
If you are wondering how an RV title loan works, the process is just like a car title loan or motorcycle title loan; you qualify based on the equity of your RV and your ability to repay. Since RV's are normally higher value vehicles, you are able to get a higher amount on your loan.
How do I get a RV Title Loan with 1(800) Car-Title®?
The process for a RV title loan is very similar to that of other title loans. One of our Loan Officers will work with you to determine the value of your RV, how much money you qualify for and how much money you can borrow based on your ability to repay. As with any title loan, your credit score is not the biggest factor in determining whether you qualify or not.  That's why whether you have no credit or bad credit, we can still help.
Stop thinking and start acting, call us today, and let us assist you.
Let us put your RV to work for you. Call today and find out if a RV title loan is right for you.
More Resources