When car buyers think of the most American car, they might picture a Ford—thanks to Henry Ford and the Model T. Some buyers might think of a Corvette, a T-Bird or maybe even a Camaro. Most American cars might have once been associated with the vehicles produced in the U.S.
Assembly line jobs and vehicle production have been outsourced to other countries. Foreign manufacturers have made assembly lines here in the U.S., and today, the cars of America have evolved to include many import brands, too. What are America's favorite cars now? Here are the 10 most popular vehicles in the U.S. according to sales figures from Car and Driver.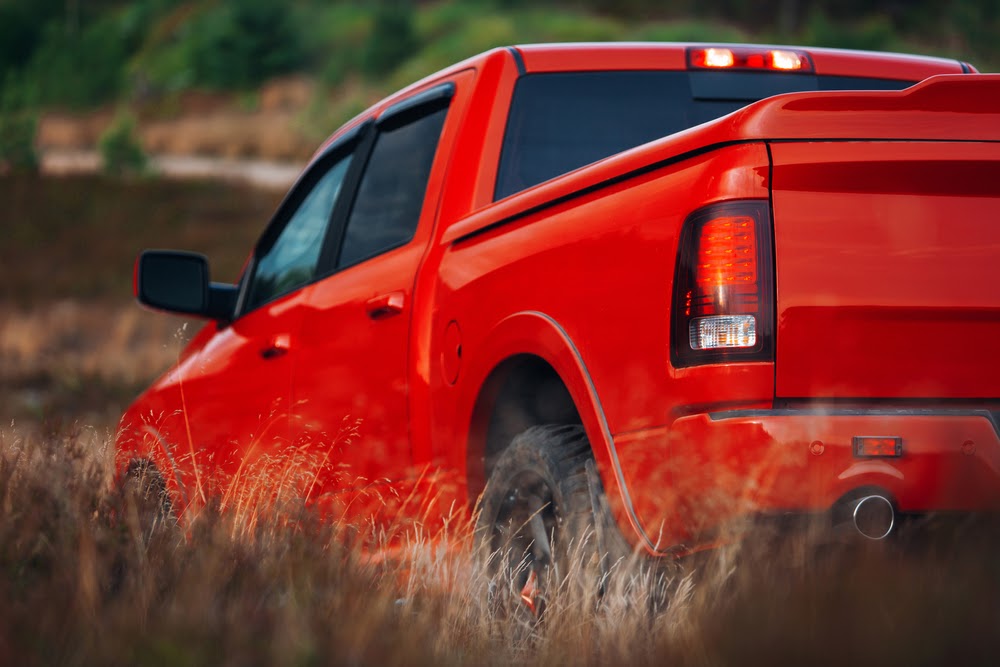 Toyota Tacoma
Number Sold: 238,806
The Tacoma is Toyota's pickup truck, which is one of the most popular vehicles in the U.S. Toyota will have more than a quarter of a million Tacomas in 2020. With a base price of $26,050, the Tacoma was a fairly budget-friendly pickup option for those who preferred this vehicle. With a towing capacity of up to 6,800 pounds, it also offers enough strength for pulling trailers.
GMC Sierra
Number Sold: 253,016
Another pickup truck! The Sierra hovered at $29,600 for a base MSRP when it was released. The 1500 could tow up to 9,800 pounds, while the heftier 2500 could tow up to 14,500. The 1500 was and is considered a half-ton pickup, while the 2500 is the ¾ ton model.
Honda Civic
Number Sold: 261,225
The Honda Civic is small but extremely popular. It's affordable, and the 2020 model had an MSRP of $20,000. The four-door Civic sedan also received a Top Safety Pick rating from the Insurance Institute for Highway Safety. This vehicle is ideal for commuters and can get up to 32 miles per gallon in the city and 42 miles per gallon on the highway.
Chevrolet Equinox
Number Sold: 270,994
The Equinox is a smaller SUV with only two rows of seating. However, for a smaller family or even a new teen driver it offers plenty of space and cargo room. It also offers pretty good fuel efficiency for an SUV—28 MPG in the city and 39 MPG on the highway. The 2020 Equinox earned a Top Safety Pick rating from the IIHS.
Toyota Camry
Number Sold: 294,348
The Camry has remained a vehicle favorite for a while. The midsize sedan offered a moderate base price at $24,425. For commuters, this car might have been a top choice, with a fuel efficiency of 29 MPG in the city and 41 MPG on the highway. The Camry earned a Top Safety Pick+ rating (the best) from the IIHS.
Honda CR-V
Number Sold: 333,502
Honda's small SUV competes with Toyota's RAV4. The CR-V features two rows of seating, which makes it a good choice for smaller families or those who just want to drive a bigger automobile or need extra cargo space. For an SUV, the CR-V offered decent fuel efficiency—28 MPG in the city and 34 MPG on the highway. The 2020 CR-V had an MSRP of $25,150 and earned a Top Safety Pick rating from the IIHS.
Toyota RAV4
Number Sold: 430,387
Toyota's small SUV and the competitor for the Honda CR-V featured two rows of seating and offered plenty of space for a smaller family. Slightly more expensive than the CR-V, the RAV4 had a base price of $25,950 for 2020. The fuel efficiency of the RAV4 was comparable to its competitor—28 MPG in the city and 35 MPG on the highway. The RAV4 also earned a Top Safety Pick rating from the IIHS.
Ram Pickup
Number Sold: 563,676
The pickups topped the most popular vehicles in America in 2020. The Ram line came in as the third most popular vehicle. Ram pickups include the 1500, 2500 and 3500 models. Buyers could choose additional options—including engine type. The base MSRP for the 1500 was $32,145.
Chevrolet Silverado
Number Sold: 586,675
The Silverado line was the second most popular vehicle in America for 2020. The line includes the 1500, 2500 and 3500. Engine types also could vary. The 1500 had an MSRP or $28,500, which was a bit less than the Ram.
Ford F-Series
Number Sold: 787,422
Those who believe that the Ford is the most American automobile are correct—at least in terms of popularity! While a car didn't top the list, Ford's F-Series pickup line proved to be the most popular vehicles in the U.S. Ford offers a 150, 250, 350 and 450 in its F-Series. Additional engine options also were available. In 2020, the F-150 sold for a base price of $28,745.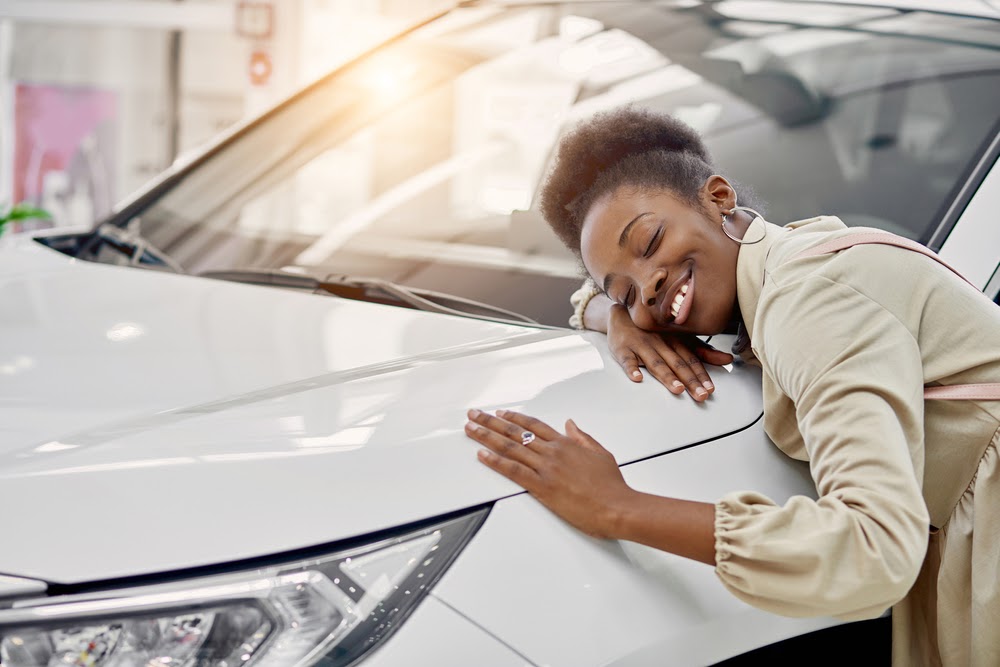 Finding the Best Vehicle
While some vehicles top the most popular list and top dealership sales, every buyer might be looking for something different. What's popular isn't necessarily what's best for every buyer.
When searching for a new vehicle, buyers can keep a few key considerations in mind:
Budget
How much can the buyer afford to spend each month? Experts recommend spending less than 10 percent of take-home pay on the monthly car payment. In total, car expenses also should be less than 15 to 20 percent of monthly take-home pay. The cost of transportation for car owners includes the loan payment (if applicable), insurance costs and the price of fuel (or electric). Look at income after taxes and other expenses are deducted from the paycheck to calculate a reasonable budget for a car payment.
However, some buyers might have an extremely tight budget and might not be able to afford 10 percent on a car payment. Find out how much is feasible and then search for cars that fit into this budget.
Size
Does the buyer have a big family? Do they need to have space for sports gear, strollers or other equipment? Keep space needs in mind when shopping.
Car Type/Preference
Is there a specific body design that is preferred? Some buyers prefer a minivan, others want an SUV. Some buyers just want a commuter car that has great gas mileage. Consider driving habits when shopping.
Fuel Type
Some car buyers want to buy the most fuel efficient vehicle. They may opt for a hybrid or an electric model. However, electric models might not be in every buyer's budget. If the price is too high, buyers can shop for used models. In some areas, electric cars are incredibly popular and the used market for them could include lots of choices.
Start Online!
For buyers who are unsure about what car is best for them, start the search online! Visit third-party sites like Kelley Blue Book to research prices and explore different models. Buyers who are concerned about gas mileage, should zero in on these stats.
Safety also is an important consideration when choosing a new car. IIHS makes it easy for consumers to research the safety ratings on makes and models. Just use IIHS' search tool to enter the year and make and model the vehicle. The site will pull up all the safety reports, and consumers can review it to learn more about the vehicle's safety rating. The best rating is the Safety Pick+.
Dealership websites also could be a valuable resource for consumers to find pricing as well as any applicable deals, incentives or sales. They also can search for different prices via KBB; buyers can search for the make/model that interests them and KBB will show all the prices in the area.
Buyers might decide that their favorite car is the most popular Ford F-Series, or they may opt for a vehicle that isn't even on the list. America's favorite car may change every year, and every buyer should find the vehicle that fits their budget, needs and life.