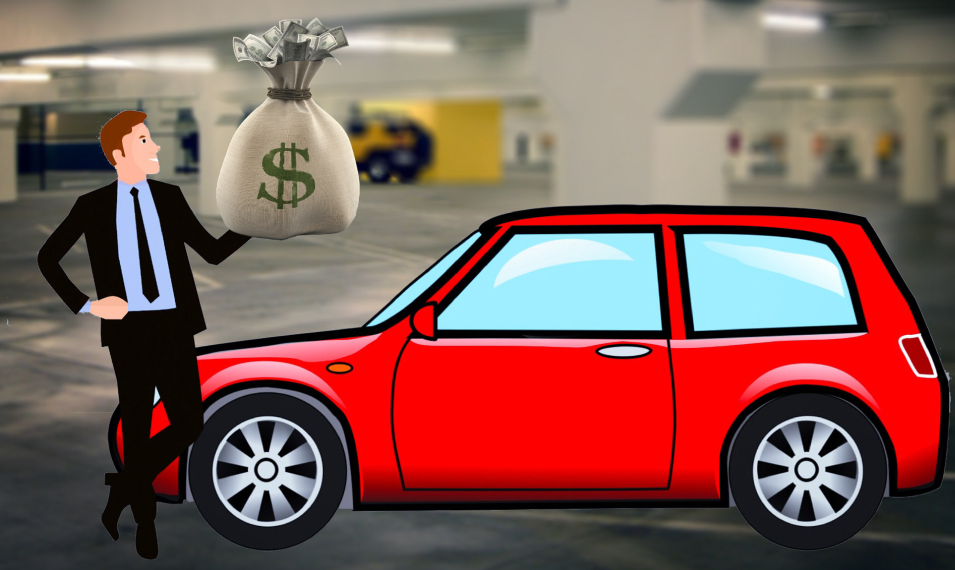 The words "car shopping" can be enough to strike despair into the heart of anyone. Most of us picture several unpleasant scenarios when we consider car shopping: sitting in a waiting room, haggling for a fair price, and driving off unsure if you got a good deal.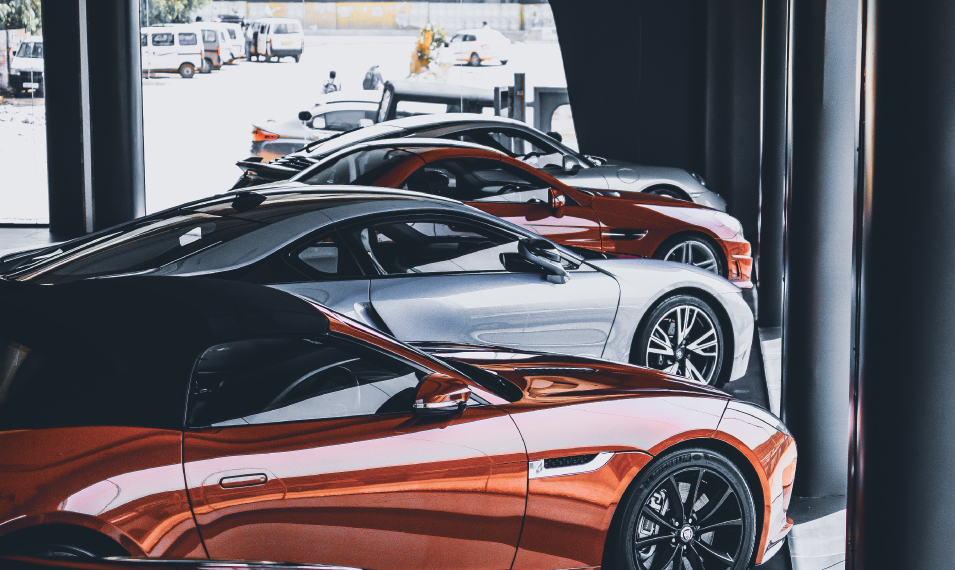 Fortunately, you don't have to go into the car buying process unprepared. There are tactics that can work to make purchasing a car easier and less stressful on your wallet. Here are a few secrets to get the best deal from a car salesman.
Success Begins with Preparation
You can just walk into a car dealership, pick out a vehicle you like, and sit down at buy it. But have a lack of strategy can end up costing you a lot of money. The real secret to getting the best deal on a new vehicle often begins with some preparation at home. Before you head to the dealership, you should:
Research the Vehicles You Want
The internet makes it easy to get a lot of information about the vehicles you might be interested in purchasing. Narrow down vehicles at home, focusing on the features you want and your price range. Some drivers also focus on the color they want. Note that the color of your vehicle can make re-selling later easier, so you might want to consider picking a perennially popular color like silver, white, or black.
You can use sites like U.S.News to learn about what the vehicles you are interested in should cost. Understanding what a fair price would require you to learn a bit about the different prices used in the world of car sales, including:
·         The MSRP (Manufacturer's Suggested Retail Price). The MSRP is often the sticker price on a vehicle. This represents what the dealership would like you to pay. You should aim to pay below the MSRP.
·         The Invoice Cost. You can think of invoice cost as the amount of money a manufacturer would like a dealership to pay to purchase a vehicle. This number is often above what a dealership pays for a vehicle.
So, if both the MSRP and the invoice cost do not reflect hard and fast costs in the car buying world, what can they tell you? These prices give car buyers a place to start. Car buyers that know roughly what they can be expected to pay will have an easier time avoiding dealership schemes. Print off the information you find to back you up when you visit the dealership.
Research the Value of Your Current Vehicle
The majority of car buyers already have a vehicle that they are planning to sell or trade-in alongside their new purchase. It is very important that you research your current vehicle's value before you begin the car buying process. Do not trust the dealership to give you a fair price out of the kindness of their hearts.
Sites like Kelley Blue Book can provide you with a rough estimate of what you might receive if you sell your old vehicle or trade it in. If you're interested in online sales, you can even check auction sites like eBay Motors to see what vehicles like yours are going for.
You may also decide that you would rather sell your old vehicle on your own, without involving the dealership. You can often get more money for your vehicle by selling it privately. You can then use the money from the sale for whatever you want, including a down payment on a new vehicle.
Some people are not looking to get rid of their current vehicle at all. After all, maybe your family is growing and you need a new vehicle. You might be able to get the money for a down payment on a new vehicle by taking out a loan with your bank, the dealership, or with a car title loan.
Research Pre-Approved Car Loans
Car dealerships can make a lot of money by financing your vehicle. The interest payments you make on your vehicle add up and can fill the coffers at your dealership. Fortunately, you do not have to just accept a dealership financing deal.
New car buyers can secure pre-approved car loans before they ever head to the dealership. If you aren't sure where you can go for a car loan, you can check out the rates you can right here on LoanCenter. Visit our auto loan page, and you can find how much you qualify for and even check out an online inventory of vehicles.
Research Any Special Deals
Sometimes, car dealerships run special deals to move vehicles that might be:
·         Ending Their Product Cycle
·         Not Selling as Expected
Some of these deals are heavily advertised, but others are not. You can check dealership websites to see if any specials are going on that might apply to the vehicle you are interested in buying.
You're Ready to Visit the Dealership
Alright, so you're armed with information about the vehicle you want, your old car, your financing options, and any relevant deals. That means it is time to visit a car dealership. Note that many people are buying cars online, which is a great way to get a vehicle. However, it is still recommended that you visit a dealership, at least to test drive the car that interests you.
Keep these tips in mind while at the dealership:
Remember to Shop Around
Many of us live within driving distance of several dealerships. However, there are only so many hours in the day. You do not have to physically visit each dealership that offers the vehicles you are interested in. Instead, you might contact a sales manager by phone or over the internet to discuss price quotes.
Car sales is a free market, which means you are allowed and encouraged to work to get the best price. Let other dealerships know if you are offered a better price elsewhere; they might match the price, or even underbid the other dealer.
The secret to getting the best deal is often printing out all the information you found about:
·         Prices Offered at Other Dealers
·         Sales
·         The Trade in Value for Your Vehicle
Bring this physical proof with you when you go to the dealership, so you can't be pushed around or fed misinformation by salespeople. Don't be afraid to walk away from a deal that doesn't make sense for your budget.
Pick the Right Time
There are many sayings regarding the best time to buy a car. Some people say to go at the end of the day, others at the end of the month, or at the end of the year.
It turns out that there is a grain of truth in some of this accepted knowledge. Most car dealerships have sales goals that they expect to meet. Unfortunately, it can be hard for a car buyer to know when these sales goals will come due. Many dealerships set goals on a quarterly or yearly basis, but each dealership is operated differently.
Note that there are some days of the week that are better for car shopping than others. Dealerships are generally very busy on the weekends. This means that salespeople might not offer you much attention if they don't think you'll be a pushover. You can expect more time and attention if you visit a dealership during the week.
Always Stay Professional (Not Emotional)
Buying a car is a big decision that can impact your life for years to come. Most of us drive our vehicles every day, and it's easy to get attached to the idea of the 'perfect vehicle.' The truth is, dealers are counting on you to get emotionally tied to your vehicle, so they can push you around on price.
Staying detached from your purchase can save you money in the long run. You'll negotiate better with a clearer head, and sales people are more likely to treat you fairly if you are polite and pleasant. Becoming aggressive or mean-spirited will often work against you.
As with any other purchase, you also need to remain willing to walk if you aren't getting a fair deal, or if you think the dealership is wasting your time to wear you down. Don't be afraid to politely leave, letting the salesperson know that they can reach you if they find a way to get the vehicle into an acceptable price range.
Learn What to Expect in a Negotiation
Buying a car is often stressful because most of us do not negotiate the prices for other items we buy in our life. Most products or services have set prices and you'd be laughed out of the store if you tried to haggle them down. This means that negotiating is a skill most of us don't get to practice, except when the time comes to buy a car.
With that in mind, keep these tips in mind as you plan to negotiate for your vehicle:
Don't Show Your Hand
Buying a car isn't quite a gamble, but it can feel like one. Make sure that you are careful about the information you share with a salesperson. Once you state your lower limit for a price, you won't be able to walk that information back.
Focus instead on getting information from the salesperson. Find out what they want you to pay for the vehicle, so you have an upper limit to work with, and then focus on getting the price down. You can do this by:
·         Making Your Offer
·         Backing Up Your Offer with the Information You Brought Along
·         Waiting
Sitting can be uncomfortable, but let the salesperson lead the conversation to stay in a strong position for your negotiation.
Understand Dealership Strategies
Be aware that some dealerships will attempt to frustrate you into accepting a deal by making you wait for long periods of time. Do not be afraid to politely inform the salesperson that you will have to leave if they do not currently have time to help you.
Salespeople may also try to guilt you into purchasing a vehicle at a price that isn't right. Don't buy it if a salesperson complains about the time they spent talking to your or going on a test drive. They are only doing their job, after all.
Do Your Own Math
Most of us carry our phones everywhere, and most phones come with calculators these days. Salespeople can throw around figures and calculations that sound better than they are. Do the math yourself to make sure you aren't taken in by a lot of numbers and figures.
Stay Strong Until the End
You haven't successfully purchased a car until after all the paperwork is signed. This means that you will likely also have to negotiate when it comes to financing. Fortunately, you should have the research you did on pre-approved car loans to give you a leg up when it comes down to focusing on financing.
Dealing with Add-Ons
Note that car salespeople may also try to convince you to accept a bunch of extras and add-ons after settling on a vehicle. Most of these add-ons are simply not worth it, and they end up increasing your total price. You can always add on these extras later, if you really want, so don't let a salesperson push you into adding them in the financing office.
Check the Fine Print
Buying a car means signing a lot of documents. You've made it this far. Take the time to carefully read all the papers put in front of you. Don't ignore mistakes in the price or any other term included in the document.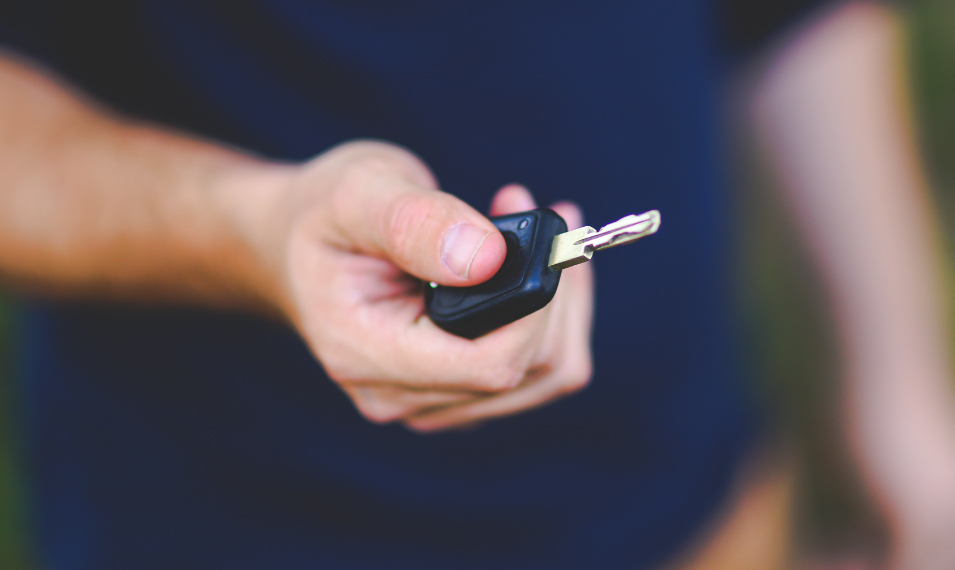 And that's it! You can summarize these tips and secrets together by:
·         Researching the Vehicle You Want, Your Trade-In, and Car Loans Before You Go
·         Shopping Around and Picking the Right Time
·         Staying Professional and Unemotional
·         Focusing on Your Negotiation Strategy
These steps can help you get the best deal from a car salesman, so you're ready to drive home with the perfect new vehicle.
More Resources