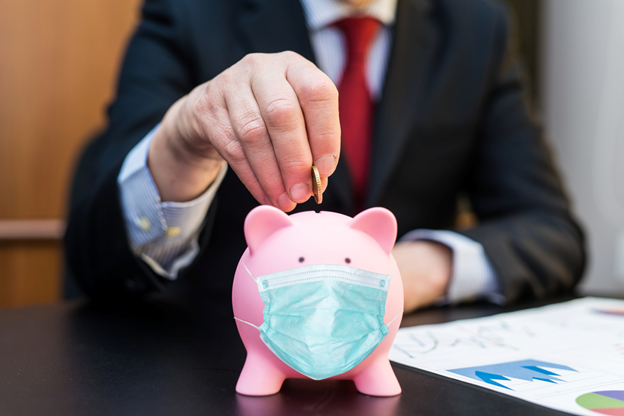 An article in The Atlantic talked about the rise of 'super-savers' during the pandemic. This group remained employed during shutdowns and, in fact, also experienced a windfall of savings as their daily habits changed while sheltering-in-place and abiding by local mandates.
While many felt a blunt hit to their financial bottom line during Covid because of layoffs, furloughs, or even firings, these super savers thrived…and also felt a pang of guilt because of it. Who is saving during the pandemic? Those who were already prosperous—'high earners' became the super-savers.
Yet, super-savers and financial survivor's guilt perhaps became synonymous. For those who faced unemployment, eviction, foreclosure, and/or the loss of even the means to buy basic necessities, the pandemic was a direct assault to their survival.
For those who earned higher wages or who were already financially secure, the pandemic has merely boosted their wealth in the form of additional savings. The country is one that is seemingly segmented by prosperity and poverty.
Broke, Unemployed, and Pinching Pennies
Millions have lost their jobs and have elected to collect unemployment. The pandemic created a vast pool of job seekers, some of which remained in perpetual employment limbo after their job loss. How do you find a new job during a shutdown? And how can you find a new job when you're among many, many candidates?
While government assistance in the form of increased unemployment payments kept many afloat, the economic buoyancy may have been short-lived. As Congress is still trying to agree to terms on further stimulus payouts (and pandemic-related aid), many are left scraping by to survive. Eviction moratoriums also are facing legal disputes from landlords, and this could leave many homeless.
When income has dried up or slowed to a trickle, saving every penny is crucial to survival. While high earners may be enjoying their growing mound of super savings, those who struggle need to find ways to crunch numbers and lower their costs.
Saving money can be difficult even in the best of times for those who are low-wage earners. During this time of uncertainty, saving money may seem impossible. However, savings might not mean that the family or individual can stash away hundreds of dollars each month—maybe they can't even stash away a single dollar—but saving money can come in the form of lowering expenses. There are very basic ways to cut costs to try to remain above water, and most families can save money each month by embracing simple habits.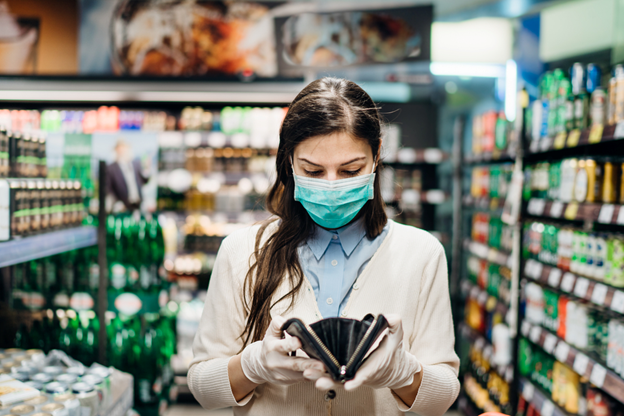 Lowering the Grocery Bill
One of the easiest ways to save money on groceries is by making a list and sticking to it. Plan menus and household needs weekly; write up a list with everything you will need for breakfast, lunch, dinner, and household cleaning for an entire week. When shopping, opt for generic label products. They usually taste the same, but the savings can really add up when you switch from brand name products to store brands.
Shopping only once per week is crucial to saving money, too. Making little trips to the store may tempt you to buy more than what you need. When you shop daily for meals, you may run the risk of grabbing extras. Maybe you splurge on a bag of cookies, or something catches your eye in the checkout aisle.
Make a list for the week with everything that you need. Everything! Include cleaning supplies like disinfectant, shampoos, soap, dish detergent, etc. Do you need makeup? Add only what you need to the list.
Buying in bulk could save you money, too, but you might want to do the math before making the bigger bulk purchases. Meat can be frozen; separate the package into single-serving portions and stash each portion in a freezer bag. If you buy five pounds of ground beef, separate the package into five one-pound servings. For chicken breasts, maybe place two or three in a single freezer bag. When purchasing bulk meat, however, you may still want to do the math to ensure it's a good buy.
Gasoline & Energy Costs
If you're still commuting to work, your gas cost may be the same. However, if you're working from home, you are likely saving at least some money on fuel. Your home uses energy, too, though, and these costs also can increase your costs.
To save electricity costs, one of the simplest money savers is simply to adjust your HVAC thermostat. During the warmer months, the thermostat should be set at 78 degrees Fahrenheit. Cooler winters require you to nudge down the heat to a comfortable—but not balmy—68 degrees Fahrenheit. Check the temperature on your hot water heater, too. The optimum temperature for energy savings for hot water heaters is 120 degrees Fahrenheit.
When washing clothes and dishes, always fully load both the dishwasher and the washing machine. Wait to do a load of laundry or to hit start on the dishwasher only when the load is full. Washing many partial loads may waste water and electricity, and you will pay for it…literally.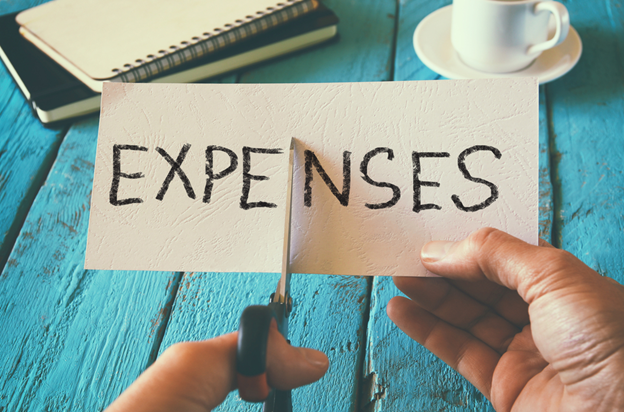 Other Ways to Cut Costs
If you cannot make ends meet and pay your bills, it's time to cut other costs. Delete that streaming account or cable hookup from your finances. Eating out? Stop. Cook at home; buying ingredients is often cheaper than buying a meal…even going to a drive-thru. Even little splurges like a cup of coffee at a local café or weekly fountain drinks at the gas station can also add up.
If you are food insecure, there is help. Many churches offer food pantries to those in need. Don't be ashamed or embarrassed to seek out assistance. There are many families who are seeking help from food pantries and charities simply to survive. In March, Feeding America reported that, in the worst-case scenario, more than 17 million more individuals could be left food insecure because of the impact of COVID-19. You are not alone. In addition to food pantries, you and your family also could qualify for government nutrition programs. Information on food assistance programs can be found on Nutrition.gov.
The pandemic has exacerbated the ever-growing divide that exists between high-earners and those who struggle. Individuals and families who were already in a place of privilege may have become super-savers, lowering their monthly costs significantly as their need for luxuries became nonexistent at a time when many sought safety. Meanwhile, low-wage earners may have lost their job or simply struggled to make ends meet each month. While it may be easier to save money when you are financially stable, even those who struggle may find little ways to cut costs.