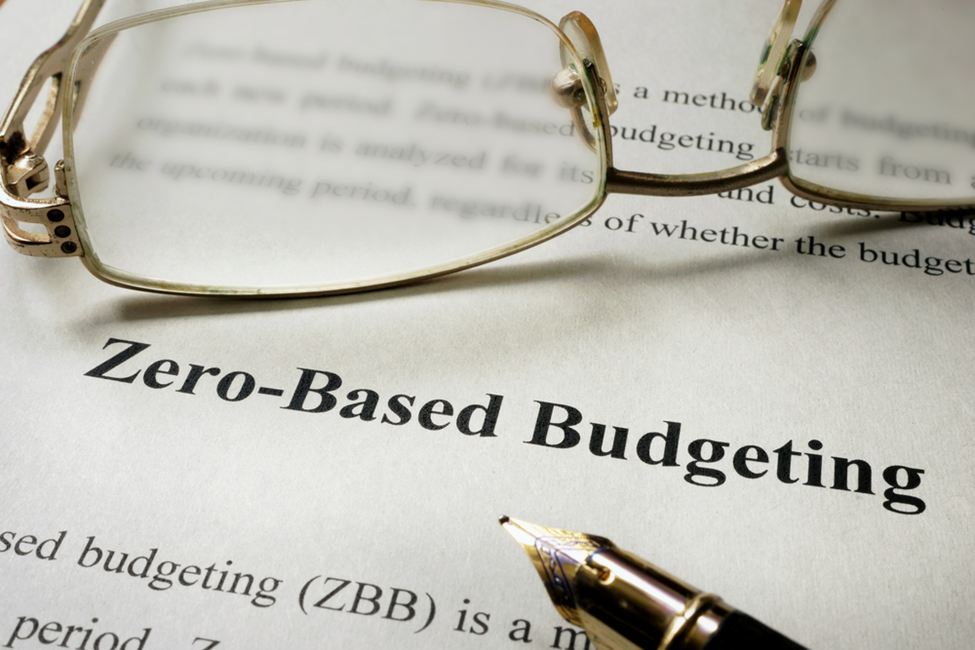 Creating and sticking to a personal budget is an important part of achieving financial security. Having a budget makes it easier for you to set financial goals and track your progress toward meeting them. A budget also helps you identify bad spending habits, prepare for emergencies, and avoid spending money you don't have.
If you're ready to take control of your finances, the first step is figuring out which type of budgeting plan you want to follow. To make the most out of every dollar, experts recommend trying the zero-based budget. What is zero-based budgeting? How can you start following a zero-based budget? Here's what you should know:
How Does Zero-Based Budgeting Work?
The zero-based budgeting method involves using every dollar of your monthly income. The goal is to create a budget where your monthly income minus your monthly expenditures is equal to $0, which is why it's called the zero-based budget.
However, this does not mean that you should go on a shopping spree to spend every dollar you earn. It simply means that every dollar of your monthly income should be allocated toward expenses, debts, or savings.
Basically, a zero-based budget requires you to create a plan so you can account for every dollar of your monthly income.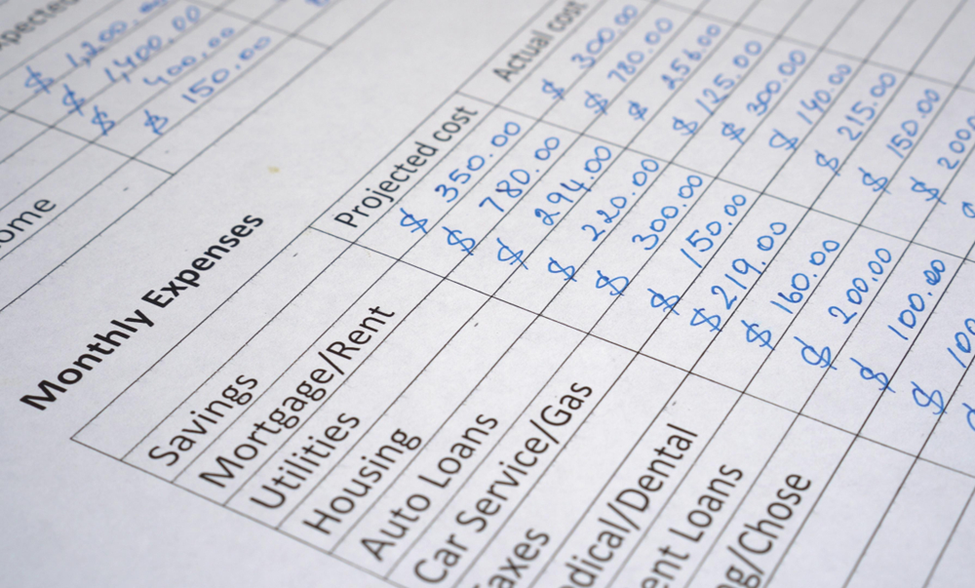 An Example of a Zero-Based Budget
To understand how a zero-based budget works, it helps to see an example of this budgeting method in action.
Say your monthly income is $3,000. In this case, your zero-based budget might look something like this:
   

Rent: $1,000

   

Groceries: $400

   

Utilities: $300

   

Insurance: $100

   

Gas: $200

   

Credit card payments: $150

   

Student loan payments: $300

   

Entertainment (shopping, dining out, etc.): $300

   

Savings: $250
In this example, every dime of your monthly income is going toward debt payments, living expenses, or savings. The total cost of these expenditures is $3,000, which means your monthly income minus your monthly expenditures is $0.
The Pros and Cons of Zero-Based Budgeting
There are pros and cons to every budgeting system.
Pros of the zero-based budgeting system include:
   

Increases visibility.

A zero-based budget gives you visibility into how you are spending every dollar you earn. This makes it easier to identify and correct issues with your spending habits.

   

Prevents overspending

. Following this system might help if you tend to spend money you don't have. Seeing where your money is supposed to go may prevent you from spending more than you can afford.

   

Easy to understand.

Some budgeting methods are complex, but that's not the case for the zero-based budget. You don't need a degree in finance to understand the basic concept of this system, so it's ideal for people who are trying to take control of their finances for the first time.

   

Focuses on financial goals.

You can build your zero-based budget around your personal financial goals. For example, if you want to pay off a certain debt quickly, focus on allocating more toward this debt payment every month.
Cons of the zero-based budgeting system include:
   

Time-consuming.

It can take a lot of time to map out exactly where you want every dollar of your income to go.

   

Only effective for fixed income.

Self-employed individuals, freelancers, and people who work on commission may not have a fixed monthly income. If your income varies, it can be challenging to create a zero-based budget for the month since you aren't sure how much you are going to earn.

   

Difficult to plan for variable expenses.

Because you need to set aside a specific amount of money for every expense, it can be hard to create and stick to a zero-based budget when you have a lot of variable expenses.
Make sure you consider all of these pros and cons when deciding if this budgeting system is right for your lifestyle.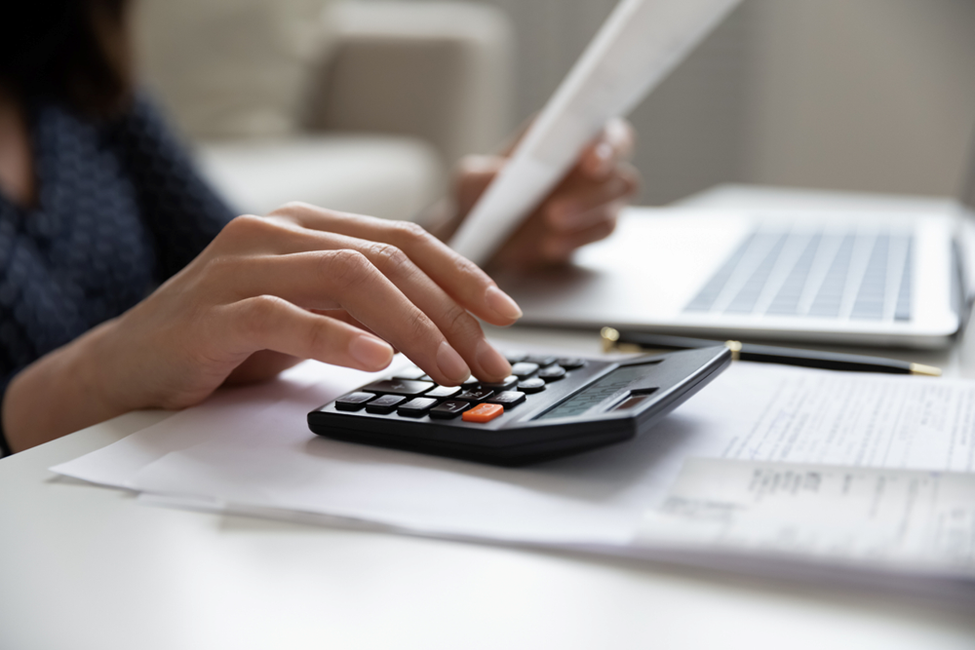 How to Start Zero-Based Budgeting
Follow these steps to start following a zero-based budget to manage your personal finances:
Calculate your monthly income.

Your zero-based budget will revolve around your monthly income, so the first step is figuring out how much you earn per month. Any money you take in on a monthly basis is considered income, including salaries, tips, commissions, rental income, child support, alimony, and more.

Write down monthly expenses.

The next step is figuring out how much you spend per month and what you typically spend it on. The best way to do this is to review your expenditures for the last several months. If you use a debit card, look at your bank statements to see where your money went over the last few months. Use this data as a guide when preparing your list of monthly expenses for your zero-based budget.

Group expenditures into categories.

It's easier to create a zero-based budget if you group similar expenditures into categories. For example, group your cable and electricity bill into a "utilities" category instead of budgeting for each individual expense.

Allocate money.

Set money aside for each category of expenditures based on your spending habits from the last several months.

Track your budget.

Monitor your spending throughout the money to ensure you are sticking to your plan.

Tips for Sticking to A Zero-Based Budget
If you are committed to achieving your financial goals, it's important to stay within your budget. But it may take some time to adjust to your new zero-based budget. Follow these tips to ensure you stick to your budget all month long:
   

Use an app.

Some people track their expenses using a pen and paper or spreadsheet, but there are other options available. The most efficient way to track your budget is with an app. Fortunately, there are several apps designed specifically to help people manage their zero-based budgets. Download either EveryDollar or YNAB (You Need A Budget) to get started.

   

Be flexible.

Don't be afraid to adjust how much you allocate toward each category of expenditures. For example, say your friend comes into town for a few days, so you end up spending more on entertainment expenses than usual. Don't give up on your budget–just adjust it. Move more money over to your entertainment category from another category so you can still hit $0 by the end of the month.

   

Create savings categories.

Personalize your budget by incorporating your own financial goals. If you want to save up for a new car, for example, create a "New Car Savings" category in your zero-based budget.

   

Use the 50/30/20 rule.

If you aren't sure where to begin when it comes to allocating money toward expenditure categories, use the 50/30/20 rule. According to this rule, 50% of your income should go toward needs, 30% should go toward wants, and the remaining 20% should go toward savings and debts.

   

Don't forget about seasonal expenses.

You may need to occasionally change your zero-based budget to account for expenses you only occur during certain times of the year. For example, you may need to change your zero-based budget around the holidays to ensure you allocate enough money toward gifts for your loved ones.
Now that you understand how the zero-based budget works, it's time to start creating your own budget so you can reach your financial goals. Remember, the zero-based budgeting system is not right for everyone, so if it doesn't work for you, feel free to explore other budgeting methods.