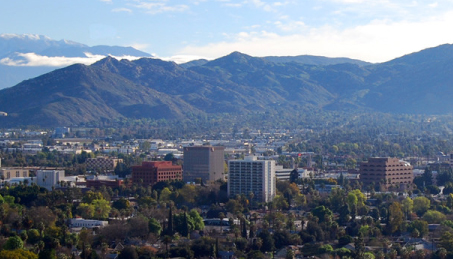 Get An Auto Title Loan in Riverside, California
At 1(800)Car-Title® we work hard every day to make sure that the residents of Riverside, California can get the cash they need. We provide our customers with cash by offering car title loans so they can take care of urgent and unforeseen situations that can happen to anyone.

Interesting Facts For People In Riverside, California About Car Title Loans
Here are some facts you should know about car title loans.
No early payment penalties – At 1(800)Car-Title® there is no penalty for paying your loan off early. If you are able to pay off your car title loan then you can do so at your discretion!
You get to keep driving your car – You need your car to go places. We get that. Although you are putting your vehicle title up for collateral, you get to keep your car for the length of the loan. Just make your payments on time and drive worry free.
Use the money how you want – Mortgages pay for houses. Student loans pay for tuition. Car title loans give you cash in your pocket. You can use the car title secured loan for whatever you need. We give you money, and you spend it how you see fit.
Check your status over the phone – Want to know how your auto application is doing? Just call one of our loan officers and they can tell you exactly where your application stands.
Services 1(800)Car-Title® Offers In Riverside, California Along With Auto Title Loans
1(800)Car-Title® is one of the industry leaders in auto title loans in Riverside, California. Here is a brief explanation about the services that we provide.
Car Title Loans – Car title loans are also known as auto title loans, and are sometimes referred to as pink slip loans. The traditional car title loan from 1(800) Car-Title® lets you get cash quickly, even with a less than perfect financial history. Using the value of your vehicle, our friendly loan officers can calculate how large of a loan you qualify for, and then we give you the cash. It's simple.
Motorcycle and RV Title Loans – Need a loan but don't necessarily want to put up your car title as collateral? No worries. You can opt for either a motorcycle or RV title loan. You get to keep using your vehicles, and you can use these titles instead of your car title. Some people find this option more convenient. Talk to your loan officer to learn more.
Loan Refinancing – If you already have a car title loan, refinancing your existing loan with us can be helpful for three reasons. First, refinancing a title loan could help lower your monthly payments. Second, an auto title loan refinance could help you get a lower annual percentage rate or APR, resulting in less interest paid over the duration of the loan. Third, a title loan refinance could help you borrow additional money.
Why Trust Us For Auto Title Loans In Riverside, California
1(800)Car-Title® has been in the business of offering car title loans since 2001, and we are excited to help you. Getting an auto title loan in Riverside, California is a great way to get some fast cash if you have unexpected financial problems. One of our loan officers can explain how a car title loan can assist you. Do you already have a car title loan from another company? Our refinancing service can potentially lower your monthly payments, lower your APR, or potentially let you borrow more money.
Give us a call if you have any questions about how a car title loan can help you. Fill out the online application on this page and one of our loan officers will contact you to answer any questions.