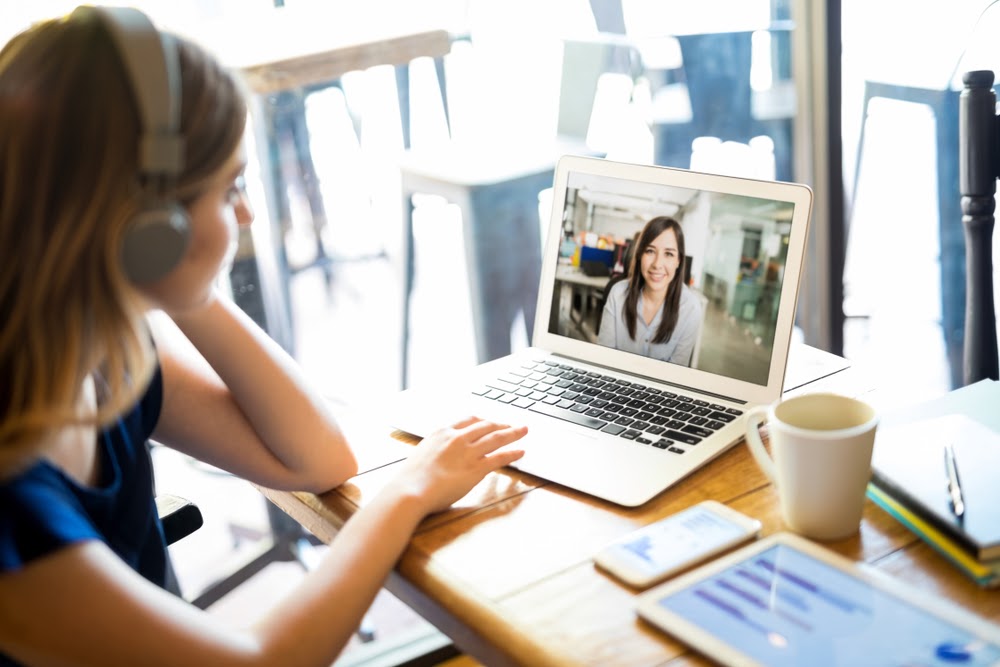 Now that more and more companies are becoming home-based, telecommuting jobs are in higher demand than ever. But it can be difficult to navigate through seemingly endless pages of scams and too-good-to-be-true opportunities.
It is possible to build a successful career from your couch, bed, or balcony. Keep reading if COVID-19 has led you to ask yourself, "How can I work from home?"
Human Resources
For those in HR who have been laid off or had their hours cut back, Amazon might be a good way to bridge the gap.
In most cases, these positions are reserved for HR professionals with some hands-on experience in the field. Also, applicants should also have a bachelor's degree and at least one year of leadership experience.
Online Healthcare
Do you have experience in the healthcare field but aren't actively in a set of scrubs or the office? There are a few different virtual positions you could qualify for.
Many of the med field openings are in the pharmaceutical and biomedicine field, such as Consultant and Healthcare Architect positions.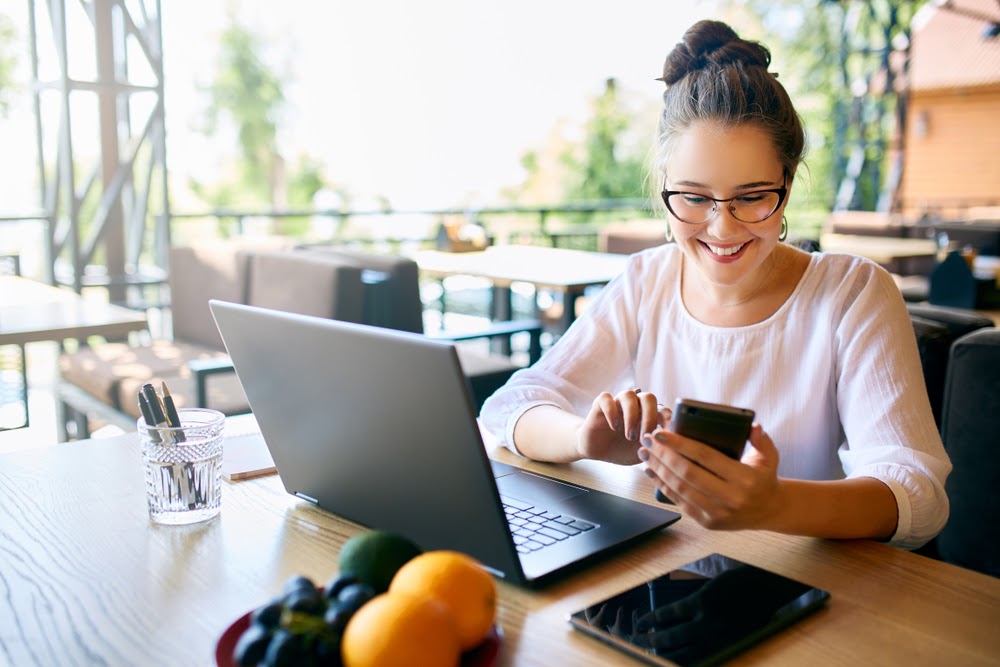 How to Find Legit Work from Home Jobs
The internet is full of promising ads that guarantee jobseekers a six-figure income with nothing more than a laptop or mobile phone. While many of those are too good to be true, it is possible to find legit work from home jobs.
Before sending your personal information to anyone, it's important to verify that the employer in question is legitimate and trustworthy. To do this, ask yourself a few questions first:
   

Do I need to pay money to get started?

   

Does the employer have a shady online presence?

   

Does the URL look a bit off, or not an exact match to the company you're applying for?
If you answered yes to any of these, it's probably best to go with your gut and pursue another opportunity. Sending sensitive information like your social security number, address, and credit report can put you at risk for identity theft and fraud.
Take a look at this comprehensive work from home guide for a more detailed list of vetted virtual employers.
Is Amazon Work from Home Legit?
Amazon is taking the world by storm right now, creating a high volume of jobs to the workforce at large. But their shipping department isn't the only impacted sector. Amazon also has a variety of legit work-from-home jobs up for grabs. [RE1] 
Amazon Flex
To keep up with increased orders and shipping demand, Amazon has a freelance delivery program that nearly anyone can sign up for. Simply create an Amazon Flex account, and wait for your approval notice.
In order to earn money with Amazon Flex[RE3] , applicants need to meet certain criteria:
   

21 years old or older

   

Own a qualifying vehicle

   

Hold a valid driver's license

   

Have valid insurance
One of the main benefits of Amazon Flex is the ability to set your own hours, effectively allowing you to be your own boss.
Customer Service
An increase in product usage always leads to an increase in customer inquiries. If you have a phone line and high-speed internet connection, you might be eligible to work for Amazon's remote customer service team.
Working in customer service is structured more like a standard office position. You'll have a schedule you need to stick to, and specific requirements to meet to remain eligible for the job.
Customer service positions are also in high demand, so you can expect to face some stiff competition if you want to work in this area.
Mechanical Turk
If you're looking for something more flexible and on-demand, Amazon's Mechanical Turk program is an easy way to make some quick cash.
To work as a Mechanical Turk, you're essentially responsible for completing small, rote tasks that require a human eye. Assignments can take anywhere from a few seconds to multiple minutes to complete.
This is a great way to make money on your own time, but you aren't guaranteed to make any specific amount. And, it can be difficult to land the coveted, higher-paying tasks. Rather than banking on MTurk to cover your power bill, think of it more as discretionary income.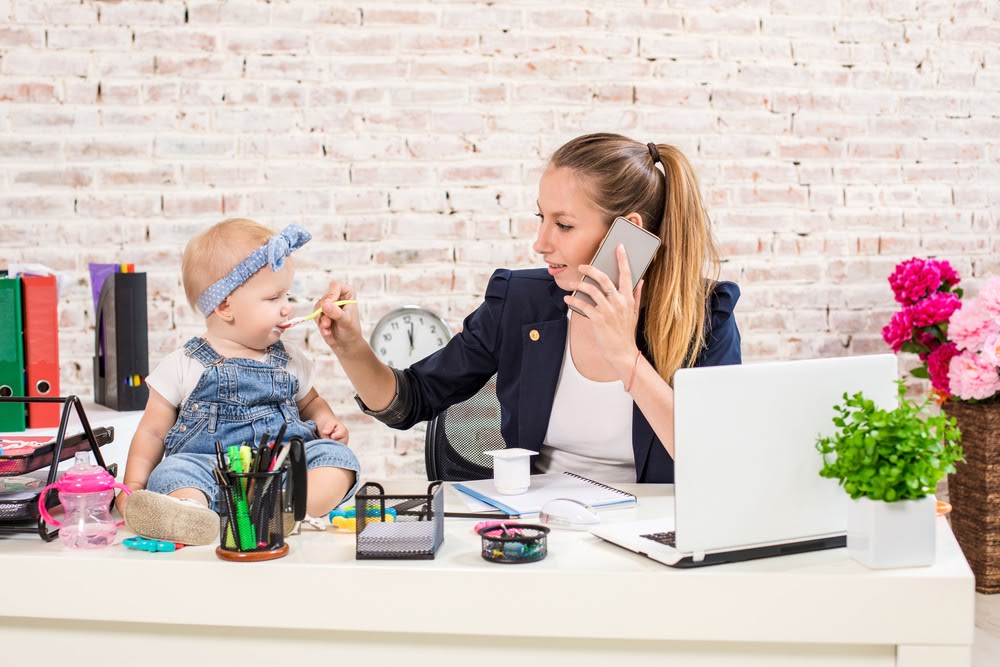 How to Work from Home with a Baby
All the changes sparked by the Coronavirus have shaken up the home dynamic for households across the country. As schools, daycare facilities, and babysitting services closed nationwide, many parents are now faced with the task of juggling their job and childcare.
While it might seem impossible to those with small children, here's how to work from home with a baby.
Run a Tight Ship
Many workers covet their virtual office because of the flexibility it allows. While there are sure to be times when your schedule is interrupted by a sick kid or a crying fit, sticking to a routine is the best way to get everyone on board with your new setup.
Repetition will be your best friend, and patience is key. The more you remind your family to adhere to the schedule you've set, the quicker everyone will adapt to this new normal.
For infants, this is more of a reminder for you since your schedule will largely depend on when your baby eats, sleeps, and needs your undivided attention. But, no matter your baby's age, consistency will make the process smoother for everyone involved.
Work with Your Baby's Schedule
You can only dictate so much to your young children. In general, your schedule will depend on your baby. Establishing a routine will help them to get a consistent rotation in place, but there are plenty of times when you'll need to follow their lead.
For new parents who are diving back into the workforce, sleep is going to be an important element for your success. Sleeping when your baby sleeps is always helpful, but you should also take advantage of naptime to get some work done in peace. It's much easier to focus on work when you're as well-rested as possible, so it's best to find a work schedule that fits with your sleep patterns.
If you need to work while your baby is awake, most young children are the happiest after waking up or having a meal. However, every kid is different so study your baby to see when they're most likely to be in a good mood. Then, you can plan your work accordingly.
Keep Work and Home Life Separate
This might sound like an impossible task but having a place in your home that's specifically dedicated to your work can be a game-changer.
Not only will it be easier for you to focus, but your kids will get used to the same boundaries. If you're having trouble getting everyone used to your new telecommuting schedule, having an actual door to close can make a world of difference.
Working from home can be a difficult adjustment for anyone, kids or not. But, it's the safest way to continue earning an income amid the Coronavirus pandemic. Plus, it's a great option for anyone who wants a bit more flexibility and simplicity in their workday.
Finding Yourself in a Crunch While Starting Up Your Home-Based Career?
There are a variety of financing options for those who are out of work or down on their luck, such as applying for a car title loan[RE10]  or unemployment insurance. But you don't have to stop working if you've been laid off or furloughed as a result of the Coronavirus. Apply for a car title loan today!