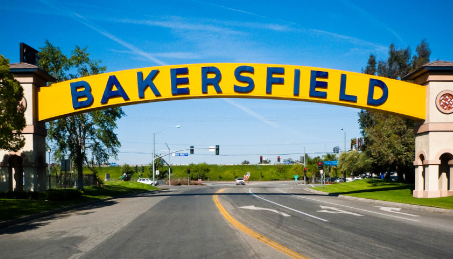 Get An Auto Title Loan in Bakersfield, California
If you live in the Bakersfield, California region and you're having some money troubles, go ahead and breathe a sigh of relief. 1(800)Car-Title® can get you the cash you need with an auto title loan for people living in Bakersfield, California!
Why Choose 1(800)Car-Title® For My California Auto Title Loans
Why should you work with us? 1(800)Car-Title® has been in business since 2001, and we have assisted thousands of people obtain loans. At 1(800)Car-Title® we've put a lot of work into providing excellent service and loans to people who might be in an urgent financial situation. Our number one goal is to get you the auto title loan you need.
Do you have any questions about title loans or the process of obtaining one? Our loan officers are here to answer any questions and assist you with the application process. Our car title loans can get you the cash loan you need. Already have a loan with another car title loan company? Refinancing might help lower your monthly payments, lower your APR, or even borrow additional money. 1(800)Car-Title® is one of the industry leaders in car title loans and we'll go above and beyond to help you get the money you need.
How Do Auto Title Loans Work in Bakersfield California
Many people in California have heard of auto title loans but don't understand what they are or how people get them. At 1(800)Car-Title® we want to get rid of the mystery behind auto title loans so you can understand how you might benefit from applying for one yourself. Auto title loans, also known as car title loans, or pink slip loans, are small cash loans. The application process is usually faster than those of more traditional lenders which is important if you need your money fast (and many of our customers do). All you need is a vehicle.
To get a car title loan, you use your car as collateral which earns you the benefit of earning cash even with a less-than-perfect financial history. Traditional loans require good bank statements, current employment, and decent credit to qualify for a loan. Using the vehicle's title as collateral makes those factors less important as you apply for your loan. The application process is usually faster than those of more traditional lenders which is important if you need your money fast.
With your vehicle i you can get money to repay some unexpected expenses even if you don't qualify for a typical loan. With a car title loan, it is still possible for you to qualify, and drive off in your car with your cash in hand.
I Want To Know More About Auto Title Loans From Bakersfield, California
We made a frequently asked questions page where many questions that borrowers and potential borrowers asked in the past. Try looking here first to see if we have already answered your question. Many customers in the past have found it to be useful reading material before beginning the car title loan process.
If our FAQ page does not give you the answers that you are looking for, we also have helpful loan officers that can address any questions or concerns that you might have. Our California loan officers are qualified to answer any of your questions and are well trained in the auto title loan process. Their training and experience with California auto title loans make them a wealth of information, so feel free to give us call any time.
If you are interested in applying for a car title loan or to find out how much you qualify for, fill out the online application and one of our dedicated loan officers will contact you shortly. Try it today!
Don't live in Bakersfield? No problem. No matter where you live in California, 1(800)Car-Title® is not far away. We have car title locations all over the state of California. Just apply online or over the phone, get approved for a loan, then find a convenient location to pick up your cash. Just use the store locator tool to find a convenient location. If you still can't find a location, just ask one of our loan officers, and we can even have a field representative come and meet you!
More Resources