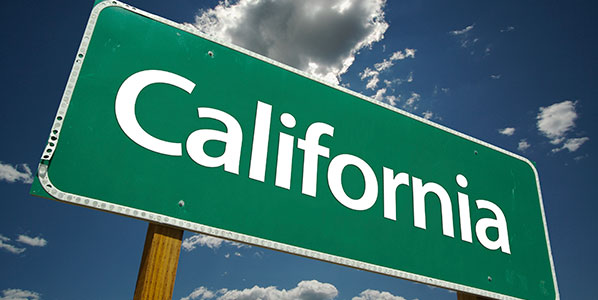 Many people run into financial problems from time to time. 1(800)Car-Title® is the title lender that helps you get the financial help you need. We strive to get our customers great deals with reasonable terms because we want to help you. Contact a 1(800)Car-Title® loan officer today to see how we can help you with your financial problems today.
How Do Car Title Loans in California Work
Most loans are based on a borrower's credit, bank account statements, and employment history. The lender looks at these different variables and determines whether or not the potential borrower can handle the responsibility of a loan. The borrower agrees to use a house, car, or other property as collateral until the loan is paid off. Collateral is something of value that secures the loan for the bank in case of losses. For example, if a borrower takes out a mortgage for a new house, the house, which is the loan's collateral, secures the loan for the lender.
In California, title loans are small, cash loans where the borrower uses their car's title as collateral to secure the loan. Auto title loans in California have a minimum loan amount of $2,510. Regular loans are used for a specific purchase, but the money from a car title loan can be used for any purpose. One can use a car title loan to pay some overdue bills, as a down payment for another purchase, or any purchase the borrower sees fit. As long as the borrower makes their payments on the loan, they can keep driving their car and use the cash how they see fit.
If you own your motor vehicle (or almost have it paid off), you may qualify for a California Car Title Loans. By using your motor vehicle title as collateral, 1(800)Car-Title® can lend you over $2,510 quickly at competitive interest rates. Best of all, you get to keep driving your car.
California Title Loan Requirements
Because title loans use your car as collateral to secure the loan, typical variables to determine creditworthiness like credit score and employment history, do not matter as much to title lenders as they do in a traditional loan institution. We still look at those factors, but they don't carry as much weight as they normally do, thanks to the value of the car.
In order to qualify for a loan with 1(800)Car-Title® you'll need the following:
Desired loan amount must meet the state's minimum loan amount of $2,510
Car must be worth more than the amount of the loan
Must be able to show how the loan amount will be repaid
We check to make sure your motor vehicle's title qualifies for the amount of the loan. From there you just make your installment payments, drive your car where you need to go, and spend the money we loan you.
We avoid installment payment issues as best as we can by looking at your ability to repay the loan. For most lenders that means we look at their employment history and income to verify that they have the means to pay the loan back. But that doesn't mean you need to be employed in order to get a car title loan. Other sources of income will be considered as well. Call one of our loan officers at 1-800-227-8485, and we can help you figure out if you are qualified for a car title loan.
Just fill out your information on our online form on this page to see how much money you can get from 1(800)Car-Title®. The tool will give you an idea of where you currently stand and will start the process to get you the cash you need.
We offer car title loans throughout California including Los Angeles, San Diego, Riverside, Moreno Valley, Fresno, Sacramento, Bakersfield, Long Beach, San Bernardino, Fontana, Barstow & Oakland.
If you need further help finding the closest 1(800)Car-Title® store to your home, try checking out our handy store locator tool.
Why Us
1(800)Car-Title® has over 15 years of car title loan experience. Our company's values as a title lender can be summed up in three words:
We are work tirelessly to fulfill our purpose, which is to help people in financial trouble get the money they need. This is why, as one of the leaders in the car title loan industry, we are committed to providing borrowers with clear, straightforward disclosures, and a clear understanding of the terms of their loan. We strive to avoid confusion and miscommunication at all costs, and make it a priority to follow all laws and regulations in place to protect our customers. We're looking forward to helping you.
We are the title lender you can trust to help you out when you need financial assistance.
Life can be hard and finances can be tricky. We all run into problems now and then and need help getting out of them. That's where 1(800)Car-Title® comes in. We're here to get you the cash you need to remove those financial obstacles from your life.
Get the cash you need with 1(800)Car-Title®. We really want to help you get the short-term financial help you need as soon as possible.
California Car Title Loans
Apply now and receive your cash!
Simply fill out the online form to get fast cash. We offer some of the most competitive interest rates in the industry, starting as low as 35.99%* APR for qualified California residents.
Our products and services
At 1(800)Car-Title® we offer a variety of loans and services. We offer traditional car title loans that will get you the cash you need to get out of a bind. You just need to get pre-approved, go through the approval process, and receive your money. This type of pink slip loan lets you borrow over $2,510 in California
We also offer motorcycle and RV title loans to give you further flexibility in loan size as well as motor vehicle choice. Maybe you would feel more comfortable securing your loan with your motorcycle or RV than with your car. That's fine. We always want to accommodate the needs of our customers.
We also offer to refinance your current loan which might potentially lower your monthly payment while your credit improves. Refinancing is a great way to improve your financial situation as it can improve your credit.
Already have a car title loan? Find out today how much you can save by refinancing your title loan with us.
What If I Have More Questions
That's not a problem! 1(800)Car-Title® wants to answer your questions to make the car title loan process will be as easy as possible. There are multiple ways that you can find answers to your questions.
First, you can look at our Frequently Asked Questions page. There you'll find the answers to common questions customers have about car title loans as well as answers to questions about loan refinancing.
You could also contact us here, or call us at (800) 227-8485 if you have any further questions.
We'd love to help you, just give us a call!
More Resources
*Subject to specific underwriting criteria and ability to repay. In order to qualify, customers must have a 680 FICO score or greater. Principal amounts are $2,510 or based on state minimum. Other restrictions apply. Not all applications will be approved.