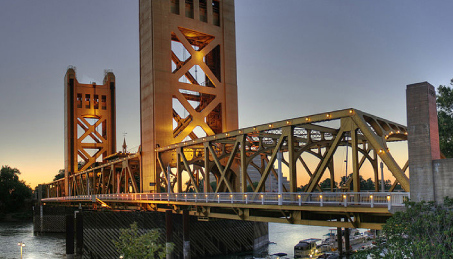 Sacramento Residents can Get Over $2,510 Fast with an Auto Title Loan
Do you need lots of cash to pay for an emergency? We can get you the cash you need fast, even if you have bad credit, with a car title loan in Sacramento California.
Why Work With Us To Get A Sacramento, California Car Title Loan?
At 1(800)Car-Title® we strive to be one of the leaders in equitable lending practices. Just give us a call and speak with one of our loan officers and you'll quickly see how helpful they can be. They'll happily answer your auto title loanquestions, they'll tell you all you need to know about whether your vehicle titlequalifies for a loan. We've trained our 1(800)Car-Title® employees to be as helpful as possible.
Don't have perfect credit? It's ok! We use your vehicle as collateral which means we don't rely solely on financial history to qualify you for a loan. This allows us to lend money to people when most traditional lenders are not able to. This is one of the reasons why in Sacramento, California, car title loans from 1(800)Car-Title®are a great option to borrow money.
If you're looking for some financial relief, work with us and experience why we've been the right choice for thousands of customers. We work to satisfy our customers' needs and we hope that will show in your initial experiences with us.
Since car title loans use your car as collateral, you get to keep driving it around the streets of Sacramento as long as you make your monthly payments to us.
Title Loans are Ideal for People with Bad Credit or Who Need Cash Fast
Whether you are having a tough time getting a loan in Sacramento due to credit issues, or you simply need some fast cash, 1(800)Car-Title® can help. You can get a competitive interest title loan for up to $50,000 in Sacramento!
Want to learn more about car title loans? Fill out the information box on this page, and one of our dedicated loan officers will contact you to answer whatever questions you may have about the process. Try it today! Simply fill out the application to get started. We offer some of the most competitive interest rates in Sacramento.
Sacramento California Car Title Loan Products And Services
If you're looking for a title loan lender you might be searching for one of two things. You're either looking to use your Sacramento vehicle title as collateral for an auto title loan or you are looking to refinance.
An auto title loan can help you get a cash loan quickly and you can spend that money at your discretion. You also get to keep your vehicle and drive it. There are regular car title loans for traditional automobiles, and there are loans for less conventional vehicles such as motorcycle loans and RV loans. If you would rather use one of those vehicle titles instead of your car's title that can be a great option.
Refinancing can help improve your financial situation in several ways. With a loanrefinance you can potentially qualify for more money. Who doesn't love that? You may also be able to lower your APR by refinancing. It may be possible to lower your monthly payments as well. That's why refinancing a title loan is valuable for many borrowers.
Don't live in Sacramento? No problem. No matter where you live in California, 1(800)Car-Title® is not far away. We have car title locations all over the state of California. Just apply by phone or online, and once you are approved for a loan, just use the store locator to find a location to pick up your cash. Or you can just give us a call, and our loan officers can explain to you further options to get your cash, including meeting with one of our field representatives.
More Resources