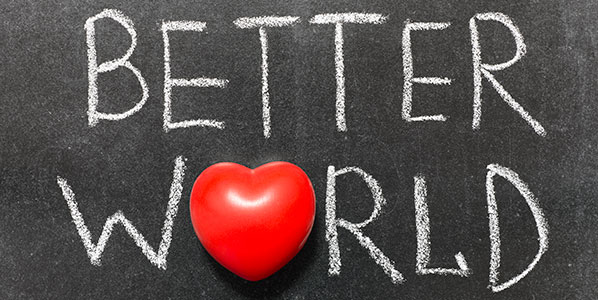 At 1(800) Car-Title®, not only do we offer the most competitive interest rates for title loans in the industry, but we are also committed to supporting the communities you find us in. Over the last year, we have supported several non-profit organizations including the Westside Food Bank, The Salvation Army Red Shield, Steve Nash's Showdown, etc. Follow our efforts on our community service page.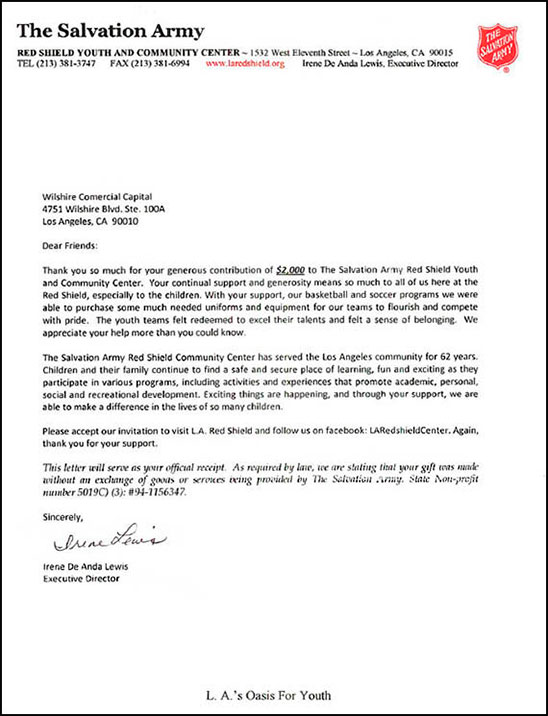 The Salvation Army thanked 1(800) Car-Title® for their generous donation to the Red Shield Youth and Community Center. 1(800) Car-Title's® donation helped support their basketball and soccer programs, allowing them to purchase much needed uniforms and equipment.
El Camino High School baseball, the Wildcats, is responsible for purchasing uniforms, equipment as well as other needed necessities to help complete a successful season. Over the years, the batting cage has become rundown, nearly unusable. The Wildcats took on the challenge of raising $25,000 for a new batting cage to be named in honor of a player who died a week before his senior year. Wilshire Consumer Credit helped the Wildcats get closer to their hefty fundraising goal, and in return the Wildcats hung a 1(800) Car-Title® banner on the baseball field.h.
1(800)Car-Title® donated 120 frozen turkeys to the Westside Food Bank in Santa Monica, CA. Representatives from 1(800)Car-Title® visited the food bank to donate the turkeys, and canned and dry foods. The donation was made in response to the Westside Food Bank's Holiday Turkey Drive goal of collecting 500 turkeys to help those in need in the Los Angeles area. 1(800)Car-Title® donation accounted for over 20% of the food bank's goal.
1(800) Car-Title® donated sports equipment totaling; 150 jerseys, basketballs, and baseball equipment to The Salvation Army Red Shield and Community Center to help support the wellness of Los Angeles' youth. The donation was given to the Red Shield Community Center to support their sports and wellness program to help encourage the children of their own self-worth.
More Resources