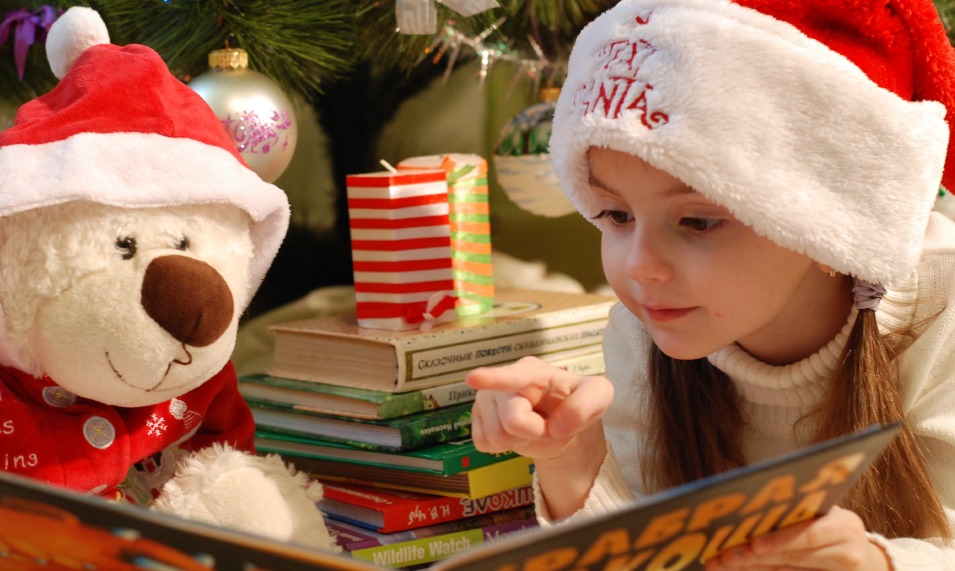 When shopping for gifts, there is often a correlation in our minds that cost equates to meaning. That is, the more expensive the gift, the better it is. No one wants to appear cheap, but holiday shopping also shouldn't put you deeper into debt especially if your household is already struggling.
According to Gallup, this year's estimated total for that entire gift list will be $885. Spending almost $1,000 on gifts is a serious expense. For many families, that amount of money is the price of several car payments, a mortgage payment, or food for the month. If your bank account cannot take this hit, you're not alone. December is the time of year when credit cards rack up serious charges, and you can probably guess why.
Nerdwallet conducted its own holiday shopping report and found that 73 percent of respondents are planning to pay for their gifts on plastic. Yes, those gifts are on credit. Nerdwallet's report also revealed that more than 39 million Americans haven't paid off the charges from last year's shopping list.
Holiday shopping isn't worth racking up debt or putting your financial situation in peril. Instead, buy what you can afford and opt for a thrifty holiday season. You can shop on a budget and still grab some amazing gifts for everyone on your list. But you do have to shop smart and know how to hunt for a bargain! Here's a a thrifty give-giving guide.
Budget What You Spend
Before you even head out to the store, review your finances and figure out exactly how much you can spend. Don't look at your credit card for funding! This is all about how much you have in your pocket to spend on gifts.
So what if you don't have any money? You can consider taking on a part-time job to earn a little cash. You may even investigate your closet to see if you can sell items on consignment to earn some spending money.
Another option is to make presents. Bake cookies or other yummy desserts. Or have kids draw or paint pictures for grandparents and then frame them (there are many nice frames at thrift stores!). Get creative!
If your budget allows you to purchase presents without going into debt, here are a few ways to keep your spending on target while still buying great gifts.
Holiday Shopping for the Kids
If you have children, the holidays are probably a huge deal. So how do you find inexpensive gifts for kids? Here are a few shopping tips:
Toys
• Shop online to find the best prices on the hottest toys. Major retailers should be your go-to online destinations–especially Walmart. But Amazon and even Overstock.com are great places to find low prices on items, too. At Amazon, look at all the sellers' prices and compare their ratings. Some sellers offer used products for a fraction of the price!
• Check out stores like Dollar General, Half of Half and Five Below. Sometimes toys that don't sell might be sent to these stores. You will always find low-priced items at these stores, and sometimes toys that you didn't expect to discover at such rock-bottom prices. At Five Below, everything is priced at $5 and less. So you can go in knowing exactly how much you can plan to spend. Half of Half marks prices at half of half of retail.
• Review weekly ads to uncover sales at local stores and find the best prices.
• Consider less expensive options to big name dolls—many department stores sell similar items at a much lower price than the popular brand. For example, Target and Walmart have a doll that is similar to a popular top-seller. Choosing Target's "Our Generation" doll could save you more than $60.
• Are you good at DIY? Make your own dollhouse or furniture.
Savings Bottom Line: Your total savings depends on the site and the item. But, if you're especially savvy (buying used, at deep discounts, choosing store brands for dolls and opting for DIY), you may be able to cut your spending in half.
Sports Items and Equipment
Do your kids want new sports equipment? Check out stores that offer gently used items instead of spending more on new items.
Major sporting goods retailers also offer seasonal sales or provide coupons to sports organizations or leagues (you could inquire about coupons through your league).
Savings Bottom Line: Typically coupons through leagues may give you a specific dollar amount off a total purchase (like $10 off $30). Or a percentage off the total amount spent. Used sporting goods stores will allow you to purchase equipment at the fraction of the new item.
Clothes
Winter is the time when winter clothing goes on sale! If your children need new clothes for the holidays, check out the sales at your local retailers. You may snag name brands at significant discounts. For kids who crave expensive brands, hunt for items at thrift stores or consignment stores. You'll be surprised at what you find.
Savings Bottom Line: Hunting the kids' rack at a thrift store uncovered a dri-fit shirt by a major sports brand for only $6. Typically, dri-fit shirts for these brands cost around $20. And if that tag color is on sale, you could snag it for even cheaper. Savings vary, but if you're buying used, you can save about 70 percent.
What to Get for Siblings & Parents
Finding the perfect present for your family members can be tough. Depending on their ages and interests, your options might be limited. While gift cards are an easy solution, they often can seem impersonal—and the price of that gift is too obvious. Instead, think outside the box.
• Order gift baskets of fruit, candy or chocolates. You can typically choose your price range for baskets.
• Make your own basket filled with goodies, candles, ornaments, etc. Each basket can be filled with items made specifically for each person. Buy baskets from a dollar store or the thrift store (they usually have LOTS). You also may find quirky mugs thrifting or other knick knacks and treasures.
• Create a photo album and fill it with amazing memories. Write your own captions for a personal touch. Many online sites allow you to create and order an album for a nominal cost.
• You also can make a scrapbook with trinkets, mementos, pictures and captions. If you love scrapbooking, this is a great gift idea! You don't have to spend a fortune on your page details, either. Find cute stickers at dollar stores and paper, too. You can thrift fabric for a unique detail to frame photos. Old magazines also can be the source of fun fonts and cut out inspirations.
• Do you sew or quilt? Knit a blanket, design a quilt or sew holiday pajamas for everyone!
• Music is memories. Remember the mix tape of yore? Create a personalized playlist for a family member. Buy songs the person loves—or that remind you of that individual—and gift that music!
Savings Bottom Line: Baskets at thrift stores vary in price, but you'll likely save at least half price when compared buying new at the store (the typical price is about $6). While blanket yarn costs about $7, a pre-made cuddly blanket costs much more (about $15 and up)…depending on the store. And creating your own scrapbook only costs as much as your supplies–budget about $12 for the actual book, though. How much you decide to spend on decorating the book is up to you.
Gifts for Your Spouse or Significant Other
One of the top people on your gift list is likely a spouse or significant other. So what do you get the one you love if you are short on cash? While you may think that jewelry is out of the question, you might have options you haven't considered. Here are some amazing budget-friendly gifts for your partner:
• Shop online craft stores on Etsy to find personalized or hand-crafted jewelry at various price points. One sweet gift is an orb pendant that holds a fluffy dandelion seed; this whimsical necklace can be found in many different styles and prices at Etsy. Many are less than $20.
• Thrift stores or estate sales often have unique and vintage jewelry.
• If s/he loves a special fragrance, opt for a smaller size or purchase a roller ball. Many cosmetics stores also offer gift sets at a great price. Ulta and Sephora also sell boxed sets of small-size fragrances.
• Create a coupon book filled with redeemable experiences. You can find printable coupons online. Or make your own with cardstock or colorful paper.
• Cook a romantic dinner or plan a night of romance.
Savings Bottom Line: Diamonds will cost hundreds or even thousands. But opting for less expensive charm necklaces only calls for a budget of around $20. Full-size perfumes–depending on the brand–are priced around $15 (at bare minimum for non-luxury brands. But gift sets allow you to try multiple fragrances for around $24 (for a trio of mini sprays). Makeup gift sets also allow you to try different products for a bundled price.
Thrifty Presents for the BFF
Your best friend is almost like a sibling. Maybe you've known each other for decades. Or perhaps your bond is so strong it just feels like decades. Here are a few ways to celebrate your friendship on the holidays.
• Take your best friend out for lunch, drinks or coffee.
• Write a meaningful 'thank you' letter celebrating your friendship.
• Gift a book your friend will love! Thrift it for–typically–less than $1!
• Is it a bromance? Buy some unique craft beer, spirits or maybe even gourmet coffee (whatever his thing may be).
Savings Bottom Line: Besties don't require a huge budget. Take your friend out to lunch or just for coffee. Thrift a book for $1. Or buy him a sampling of beer or spirits that fit your price range. And, even better, a handwritten thank you is free (and so meaningful!).
Buying for the In-Laws
Somehow our in-laws have become the stereotypical 'tough to please' crowd. This isn't always the case! When buying for the in-laws, consider a joint gift—something they will both love. Again, creating a family photo album may be a sentimental gift idea. You also could opt for framed photos of the grandkids or a commemorative photo ornament. Or gift something practical. Brides recommend cheese knives or an olive oil subscription!
While many families charge their holiday purchases to their credit cards, don't dig yourself deeper into a debt trap in the name of merriment. Instead, look at your finances and find out exactly how much you can spend on those holiday gifts. If you are completely unable to afford holiday presents, consider taking a seasonal part-time job or maybe sell items that you don't need at a consignment store. Of course, DIY holiday gifts also are an inexpensive item that also come from the heart. Bake up some goodies, have kids paint pictures for grandparents or knit, sew or craft a unique gift.
If your budget allows you to shop for those presents, be sure to look at all the options to find sales and the lowest prices on presents. Always check online for rock-bottom prices, and review ads from local retailers. When you need to buy gifts on a budget, though, creativity is the key. Not every item needs to come from a major store.
Thrift stores, consignment stores, and even estate sales can be amazing resources for one-of-a-kind or must-have items. No matter how much you spend or what you purchase for friends and family, remember it's the meaning of the gift that really counts. The season isn't about spending…it's about giving. Gifts come in all price-points, but the presents that hold sentimental value are almost always the ones we cherish the most.
More Resources