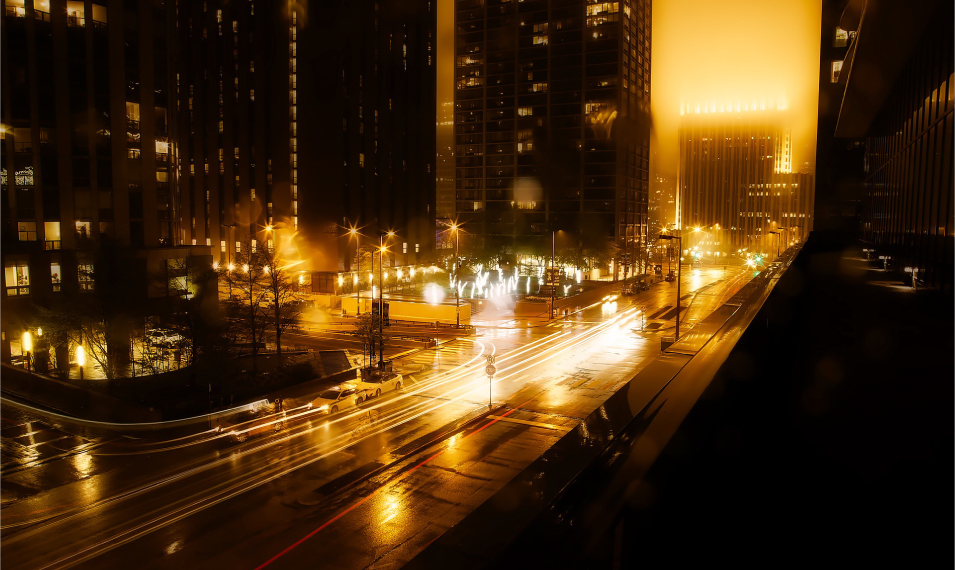 Atlanta is rooted in southern history. The state capital of Georgia, Atlanta is home to nearly half a million residents. This is the city of the Falcons and the Braves, a former home to the Olympic Games, the headquarters to Coca-Cola and CNN, and underneath all the hustle flows a warm hospitality for which the south is renowned. Hip hop influences infuse the city with vibrancy, the food is pure comfort and soul, and there are so many activities for kids and adults that you'll need at least a weekend to do and see everything.
To list every must-see site in Atlanta is impossible, because this city is so expansive, and the venues are so diverse. Discovering Atlanta is a treasure hunt, and each time you visit you'll probably find something new.
Let's look at the more unique offerings that this city offers as well as a few of the most popular venues. Ready to explore Atlanta? Here's your insider's guide to Atlanta Georgia!

Museums
Atlanta has an amazing variety of museums and cultural venues. You might not be able to explore them all during one visit, but that gives you an excuse to plan another trip! Here's the insider's guide to Atlanta Georgia if you love history and educational experiences!
This is a must-see for families. Hands-on exhibits make this museum so much fun for kids of all ages. Play pretend in a grocery store, explore the Earth from the crust to the core, or paint an amazing work of art! Map out your visit to get the full experience of this popular museum. Purchase tickets online for a discounted price! Just don't plan your trip for Wednesday—the aquarium's closed!
Clown fish, dolphins, jellyfish, sea lions, beluga whales and so many more sea and freshwater dwellers call this aquarium their home. The multitude of exhibits will keep you busy for hours. Want a more personalized experience? For an extra cost, visitors also can swim with whale sharks, get up close with penguins and even have a sleepover in the aquarium. "Early Bird" online ticket prices are $30.95 per person (free admission for kids who are 2 years old and younger). See the aquarium's web site for more ticket info and pricing details.
Fernbank Museum of Natural History
Dinosaurs unleashed! The Fernbank includes the exhibit "Giants of the Mesozoic," which pits the hunter against the hunted. But what makes this museum really fun and exciting for kids is the expansive nature walk, and, yes, there are exhibits on that trek! They can explore the exhibit "Wild Huts and Hollows" and take photos among the unique sculptures. Adult ticket prices (13-64) are $27, seniors and kids (12 to age 3) receive discounted admission. Members' tickets are just $8.
Atlanta is home to one of the country's favorite beverages! See how the that beverage gets into the bottle, take a picture with the famous Coca-Cola Polar Bear, learn all about Coca-Cola history and check out all the cool memorabilia. This is a can't miss site for kids and adults! Admission is $17 for adults, but kids and seniors receive discounts. Littler ones—2 years and younger—are free!
Martin Luther King, Jr. National Historic Park
This is one of the most important sites to visit in Atlanta. You can visit his birthplace (tours are limited, though), see the "I Have a Dream" World Peace Rose Garden and The King Center. There is also a visitor's center and other historic sites, including Fire Station No. 6 and the Historic Ebenezer Baptist Church.  The Behold monument was dedicated to the memory of Dr. King and was unveiled in 1990.
SCAD FASH Museum of Fashion and Film
Celebrating "fashion as a universal language, garments as important conduits of identity, and film as an immersive and memorable medium," this museum features exhibits showcasing couture of the cinema and prestigious designers including Karl Lagerfeld and Tom Ford. Tickets are $10 for adults and discounts are offered to seniors and military members, SCAD alumni, and students. Families can also purchase a discounted group admission. Ages 14 and younger are free!
The Jimmy Carter Presidential Library & Museum
Tour the museum to see documents, photographs, a re-creation of the Oval Office and more as you learn about the 39th President of the United States. Ticket prices are $8 for adults, but discounted rates are available for seniors, military and students (with a valid ID). Younger visitors (16 and under) receive free admission.
Parks & Outdoor Rec
Atlanta is home to many great parks and outdoor recreational sites for kids and adults. Here are some of the best places to visit when you want to get out and enjoy the natural beauty of this city!
Atlanta served as the host city of the 1996 Olympic Games, and Centennial Olympic Park serves as a reminder of the games (and the history!). Kids can play in the fountains, and parents can enjoy the Fountain of Rings show. The park also hosts events and music festivals.
Kirkwood Urban Forest Community Garden
Curbed listed this site on its "10 Parks, Secret Gardens and Green Spaces in Atlanta." Walk along the trails, sit beside the pond, or just enjoy the soothing flow of the creek.
Atlanta BeltLine
This is a massive outdoor space of trails and activity. According to Atlanta.net, the BeltLine "is comprised of 22 miles of unused railroad tracks circling the core of the city's in-town neighborhoods." Yes, you can bring pets—but clean-up after them. Enjoy artwork, exercising and bring your skateboard…because there is a skate park. The BeltLine also runs along some amazing restaurants.
Pair the outdoors with animals! Zoo Atlanta is home to many animals including elephants, alligators, lions, tortoises, lemurs, zebras, pandas and more! Kids will love seeing all their favorite furry friends! Spend the day with the animals and make memories! Adult admission is $22.99 (or $25.99 at the gate), kids, seniors and college students (at the gate!) receive discounts. Military members and toddlers (2 and younger) are free!
If you're looking for amusement park excitement, then make a stop at Six Flags. Ride the coasters, enjoy the thrill rides or just opt for a lazy drive on antique cars. There is a kid's section for younger visitors. And lots of food, shows and treats! If you're a Six Flags Season Pass holder, you can get in free (but still must pay to park). Ticket prices vary, as promotions may be available online (so head to the web site first!).
Buckhead isn't a park, but it is a major shopping district and destination in Atlanta. Buckhead encompasses six blocks that feature upscale shopping and numerous restaurants. You don't have to spend money to enjoy the experience, though. Just take a stroll and window shop. Or pop into a café for a cup of coffee.  
Southern Comfort Food!
Atlanta is southern hospitality at its best—and that includes the food! While it's impossible to list every great restaurant in this city, here are some of the city's best bets. Here is the insider's guide to Atlanta Georgia for your tummy!
This is a historic locale! The Varsity offers hamburgers, chili dogs, chili burgers, fries and more! And you can't leave without ordering an Orange Shake. The Varsity has been an Atlanta staple for 90 years, so it's a must-stop eatery!
Bones is one of Atlanta's top steakhouses. Don't like steak? Order seafood instead! But this is one restaurant you need to visit, even if it is a splurge! Make reservations in advance…just to be sure you can secure a table.
There is something on the menu for everyone at Eats. Try jerk chicken, lasagna, barbecue chicken and more. Don't forget the sweet tea…and mac and cheese! And all the options are affordable—a meat and three veggie dinner is less than $10.
The food that makes the heart and soul so happy! Step into southern comfort food heaven! Big Daddy's serves up the classics: fried chicken, meatloaf, fried pork chops, baked turkey and dressing and so much more. But don't forget the side dishes! Collard greens, black-eyed peas, yam soufflé, candied yams, mashed potatoes, and, of course, macaroni and cheese and many veggies, too. Want dessert? Big Daddy's has cobbler, cakes and even banana pudding.
A dessert option is a must. Sugar Shack has every kind of sweet treat you could want, and, in the fall, the Sweet Potato cupcake is on the menu. Brownies, cookies, truffles, breads, cheesecakes, carrot cake, whoopie pies and more. Oh, and the Shack has a whole menu of tea options. So, choose the tea that best suits your sweet treat.
Atlanta is filled with historic sites, unique museums and fantastic outdoor locales. The hustle and bustle of this major city combined with its southern charm and hospitality make it a popular destination. Check out some of the major hot spots like the aquarium, Zoo Atlanta and, of course, the World of Coca-Cola. But nestled in this city are historic sites that cannot be overlooked like the Jimmy Carter Presidential Library and Museum and Martin Luther King, Jr. National Historic Park. Head outdoors to Centennial Park and play in the fountain or enjoy the rollercoasters and rides at Six Flags. But no trip to Atlanta is complete without sweet tea and comfort food! Grab lunch at The Varsity and enjoy the traditional food of the south at Big Daddy's Southern Cuisine. Just don't forget dessert, but good luck selecting just one type of cobbler, pie or cake! Hope you enjoyed our insider's guide to Atlanta Georgia.
More Resources