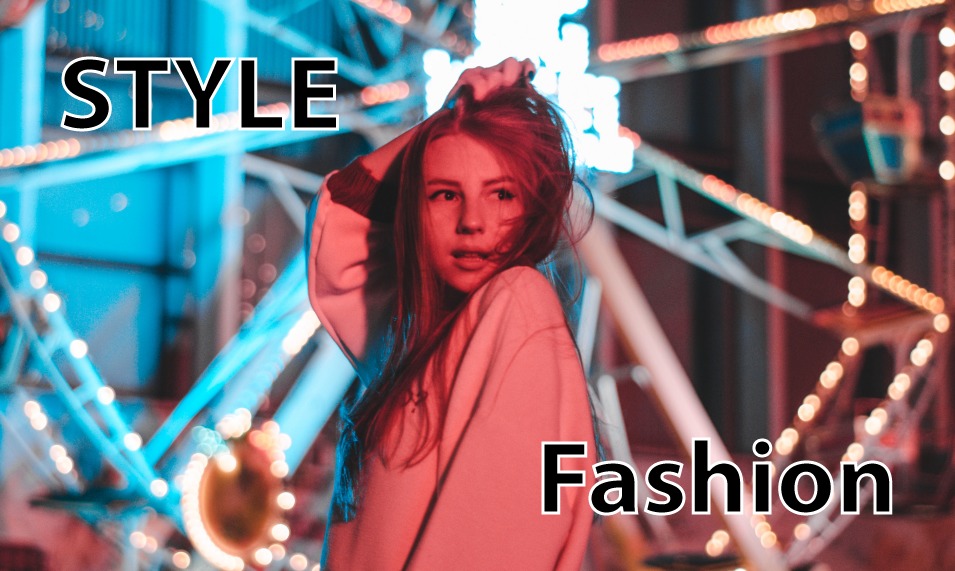 For many individuals, having a daily beauty routine is fun and may even boost self-esteem and confidence. When you look good, you feel good. But when you're on a budget, those extra costs are often the first to be cut. Yet, living life on a budget shouldn't mean the end to skincare or even a new lipstick. If you're funds are tight, here are all the ways you can embrace your inner beauty guru without dropping a bundle!

Budget Hair
Step away from the shears! While DIY haircut tips can be found on the internet, not everyone can hack a haircut with accuracy. Unfortunately, DIY trims and cuts can go horribly, horribly wrong. Did you ever cut your own bangs as a teen or kid? Yeah, that probably didn't go so well.
There are other ways to save money on trims and cuts. You should also look at what you're spending on your current stylist before you really delve deep into cost-savings. If, like some individuals, you only schedule a cut or trim every few months, then that quarterly cost might not hurt too much. However, if you're dropping hundreds on cut and color each month, you need to make a dramatic 'cut.'
Beauty Schools
Most major cities have beauty schools where cosmetologists are training for their careers. So how do up and coming stylists learn their craft? By practicing on real clients. Many cosmetology schools will offer low-price cuts, styles and coloring services. This is a great option to keep up your hair routine without spending too much.
As students will be managing your hair care needs, you will need to be patient. Styles and cuts might take longer, and students might make mistakes. Before you schedule an appointment with a beauty school, you can inquire about rates and procedures (including how they will re-mediate any less than perfect results). To make the process easier, be sure to communicate your expectations; bring a picture of the haircut or color so that the stylist knows exactly what you want.
Some beauty schools also offer other services like nail care and waxing. Check out your local cosmetology school to find out what services are offered in your area!
Discount Salons
Don't discard those discount salons. You may find great cuts, styles and color services at extremely affordable prices. Even better? Many offer local coupons that let you score cuts for low, low prices.
If you're on the hunt for a chic but cheap new look, check out your local discount salons and visit their web sites to uncover promotions and coupons! If you have children, be sure to inquire about special discounts for kids' cuts—some salons offer a Kid's Day with discount prices.
Skincare
Many of us spend a small fortune on skincare or, at least, it feels like it. But do you need all those serums, creams, oils and exfoliants? There are so many products that feel like must-haves, and some creams and skincare products may even be prescribed by your doctor.  
What you need depends on your skin's needs. Skincare can be complicated, especially if you have acne prone skin, sensitive skin or dermatological conditions (like eczema or psoriasis). If you have unique skincare needs and are under the care of a dermatologist, consult with your doctor before switching out products. Your doctor also would be the best source if you need recommendations for lower-priced alternatives that work for your skin's needs.
Those with general skincare routines, though, may be able to make the switch to less expensive products. Or even mix up your own skincare solutions at home! So, if that budget is limiting your purchases to exclude high-end products, here are a few options to nurture your skin on a skinny price tag.
Oils!
Coconut oil and argan oil are two of the buzziest oils in the beauty industry. Both provide moisture to the skin, but argan oil is considered the friendlier choice for those who are prone to breakouts as coconut oil tends to clog pores. However, both oils can be used on the face as a dewy moisturizer.
Coconut oil is a go-to for many beauty aficionados. This oil can pretty much do it all. Slather a little on your eyes to take off makeup, put it in your hair to calm frizzy days, use it as a lubricant while shaving or just slather it on your body to smell like a tropical dream! Even better? A large jar of organic coconut oils is pretty cheap, too — usually less than $6. So bathe in it, slather it on and embrace the scent of this beachy fruit!
Argan oil is pricier than coconut oil, but if you know where to shop, a vial of this oil can cost under $10. And one small vial will go a long way! While you can use argan oil anywhere on the body (it won't clog your pores!), because it is a bit more expensive, you may want to reserve this oil for your face. Use it to moisturize at night and dab a little around the eyes.
DIY Masks and Scrubs
Don't head to the store to buy scrubs and masks, make your own at home! Your pantry and refrigerator likely contain the ingredients you need for delightful, soothing and natural beauty treatments. Here are a few easy DIY recipes:
Sugar Scrub
·         Sugar
·         Coconut Oil
You can mix this however you'd like. Sometimes scrubs can be a little bit trial and error. Scoop out some sugar (brown is good…but you can use standard white) and then add in the oil to get the consistency you want. The coconut oil mixed with sugar will have an awesome scent, so try not to eat it! You can use this scrub on your face and body; just be careful if you do use it on your face as the sugar may tear delicate skin. If you want or need a more involved recipe, there are a TON of variations on the traditional sugar scrub that can be found on the web.
Oatmeal, Yogurt & Honey Face Mask
This feels and smells a little like your wearing oatmeal cookie dough on your face, and that's a good thing! A simple recipe over at the blog Leggings 'n' Lattes notes that you should mix together about 1/3 cup of oats, 1/3 cup of yogurt and then a tablespoon of honey. So how long do you leave on this yummy concoction? According to the recipe, you should wash it off after about 15 minutes. If you're using this mask for a DIY spa day, don't forget to cover your eyes with some cucumber slices!
Cosmetic Dilemmas
Oh, that beauty aisle at the store is filled with rows of lipsticks, shadows, foundations, powders and everything your beauty style desires. When you're low on cash, though, these aisles are brutal. So, if you're in need of a new tube of mascara or another must-have item, don't tempt yourself by browsing. Instead, make a list of what you need and then start hunting down product coupons! The goal is to save money! And don't even think about splurging on high-end brands. Not an option while being fiscally frugal!
Visit coupon sites and find savings for drugstore brands. While these might not be the luxe products you want, many of these brands are still high quality…just with less savvy packaging. If you have a rewards membership at a local store, you also could redeem points to lower the price of those products!
Cutting Cosmetic Costs
Hunt for coupons on drugstore brands
Use rewards points to lower that purchase price
Make a list and buy only what you need
Don't splurge on luxe! Budget first!
Keeping a tight rein on finances doesn't mean an end to your beauty routine. For many individuals, haircare, beauty products and skincare keep us looking and feeling our best and giving a big boost to our self-esteem. While you don't need to cut those beauty needs completely, you will need to make some changes to keep those costs in check.
More Resources