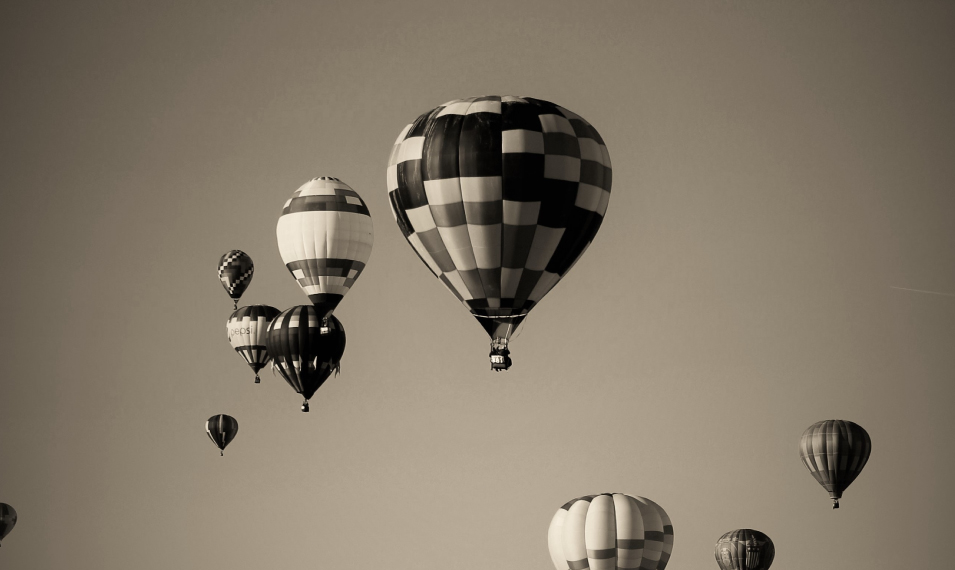 Albuquerque is the most populous city in New Mexico, and the bustling southwestern hub is also one of the best places to visit. This city embraces diversity and offers an incredible list of fun and inexpensive entertainment and cultural venues that will leave you wondering how to see it all.
Museums, parks, and even hot air balloons lift Albuquerque up as an ideal city to explore with the kids or as a couple. But Albuquerque's bustling night vibe also makes it a great choice for a girl's night out, a bachelor party or even a budget-friendly honeymoon destination.
Ready to trek to one of the Southwest's hottest cities? Grab your keys and let's hit the road to explore the Day Tripper's Tour Guide to Albuquerque, NM!

Museums
Albuquerque has a long list of museums, but there are so many options that it's nearly impossible to explore them all in one weekend—much less one day. Some are free, others charge admission. However, there is something for everyone. From science museums to a museum focused on the beautiful blue gemstone Turquoise, there is a venue that celebrates pretty much any passion, interest and the arts and sciences. Here are a few of the museums you need to check off your 'must-see' list when you plan your trip to Albuquerque (a full list can be found at Visit Albuquerque):
The Southwest is famous for beautiful turquoise gemstones, which were often used in Native American jewelry. The Turquoise museum features exhibits of turquoise stones, jewelry and other turquoise artifacts. As of this fall (2018), the museum is now located in a literal castle, adding to the luxe experience of the museum tour. You must make reservations if you would like to tour the museum, and tours book in advance! So, if you're planning your trip now, go online and reserve your spot!
American International Rattlesnake Museum
Slither into the American International Rattlesnake Museum and prepare to be rattled by all the facts and exhibits related to this notorious snake. Admission prices are $4 for kids and $6 for adults. Students, seniors and members of the military and teachers can receive a discounted admission ($5).
National Museum of Nuclear Science & History
Explore the history of nuclear science. There are exhibits about nuclear medicine, the Cold War, World War II and what the history may have in store for atomic energy and nuclear science. For parents who want to discuss this important side of science with kids, this is the museum to visit to fully immerse in the scientific exploration. As the site notes: "reactions welcome." There is a price for admission; adults (18 to 59) are $12, and tickets for kids are $10 (ages 6-17). Discounted tickets also are available for seniors and active military and veterans. Children 5 years and younger are free!
If you're looking to immerse in art and history, visit the Albuquerque museum. Traditional art exhibits, photography and historical items fill the museum and take you on a journey of Albuquerque's rich culture. There is a charge for admission, but tickets are reasonably priced:  $5 for adults, $4 for seniors and kids under age 12 are $3.
This is the museum for kids. Forget the phrase, "look with your eyes, not with your hands!" At Explora, kids can touch and explore. Get hands-on with exhibits that incorporate and explore water, light, and air. Use microscopes, play with bubbles and explore math in fun ways! Kids ages 1-11 are admitted for $4, adult admission is $8. Students, military and seniors also receive discount admissions price ($5).
This zany and fun museum is all about an amazing display of wood-carved creativity! But you can also find exhibits with unique American treasures, like The Fortune Teller (who may predict the future for a quarter!). Tinkertown isn't open year-round; the museum's season is limited and runs from April to November 1, but admission is always cheap! Adults can snag a ticket for under $5 and the kids get in for $1.25 (until age 18!).
Start your engines and discover and explore the world of racing! Check out race cars, the vast collection of trophies and other racing treasures. Adult tickets are $10, and children (16 and younger) are free! Discounted ticket prices also are available for seniors and military.
Maxwell Museum of Anthropology
This museum explores regions throughout the world but focuses on the American Southwest. Collections include ancient tools, a variety of textiles and thousands of baskets. You also can explore the history of our ancestry and an exhibit on the People of the Southwest.
Parks & Events
While the list of museums is vast, Albuquerque also features some amazing parks and public events. If you're in town, head outdoors and explore the amazing sites of this city. And, yes, some parks even let you take your furry friends off the leash!
Each year, Albuquerque hosts the annual Balloon Fiesta. The city notes that this event is the largest of its kind in the world and last for an entire week. This year, the event runs from October 6-14; if you miss the most recent Fiesta, you can start planning a trip to see next year's event. Enjoy chainsaw carving, a Balloon glow event at night, laser shows, fireworks and, of course, the balloon flying competition. A 'mass ascension' takes place on the last day of the fiesta. Tickets are $10; kids under age 12 are free!
If you brought a furry friend, this is the park visit! At Roosevelt Park, pets do not need to be leashed. You do, though, need to be sure to pick up after your friend. Hike on the trail or enjoy the golf course.
This park is great for kids if you need them to run out some energy. Loma del Norte Park offers playing fields, a playground and a hiking trail.
This park is not far from a few museums and features a few hiking trails. Kids will have room to play and there are plenty of areas for a quick and quiet picnic.
Hikers unite! This is the park in Albuquerque for adventurers. The trails give you an ideal view of the Sandia Mountains, and the hike is noted as fairly easy by Explore NM. Temps can be hot in summer and cooler in the winter, so dress for the weather. There is a $3 charge, however.
Grab Some Grub
If your Albuquerque adventures—especially hiking Piedra Lisa—have left you famished, you'll want to check out these amazing spots for lunch and dinner…and maybe even dessert! From local cuisine to sweet treats, Albuquerque has a variety of flavors suited for every taste.
This restaurant is one of the top-rated by Yelp users. Frontier serves up tacos, enchiladas, huevos rancheros and lots of burritos! The restaurant has been featured in GQ and USA Today's "Trademark Tastes of Albuquerque."
Making Food Network's list of places to eat in Albuquerque, Pueblo Harvest Café features "Pueblo inspired" cuisine. Notable dishes include Duck & Amaranth, Antlers & Maize and the Obsidian Burger. This restaurant is ideal for visitors who want an authentic taste of the region and a unique selection of new entrees. Exploring new flavors is part of travel!
This bakery also is among Food Network's highlights for Albuquerque. Taste the flavors of New Mexico Green Chile bread and don't leave without a few cookies! The bakery offers the typical varieties like chocolate chip and peanut butter, but it also features some local favorites like "blue corn" Biscochitos (among other flavors of these cookies) and New Mexico Wedding Cookies. The bakery also boasts the "World's Best Coffee Milkshake!" According to Golden Crown Panaderia's website, the amazing milkshake was featured in the New York Times!
Looking for a cooler treat? Head to Pop Fizz for paletas (popsicles)! These treats are made with fruit and real cane sugar. Choose from a variety of flavors like mango, lime strawberry, Pina Habanero and more! Not in the mood for fruity? Try an ice-cream taco or grab some savory lunch items like a Sonora Dog or some nachos!
There are many more museums, parks and venues to explore in this city. And, if you're headed to Albuquerque for a night on the town, be sure to check out some of the clubs that make up this city's nightlife. Not from the area? Plan your trip, set your budget, and enjoy this bustling Southwestern city!
More Resources