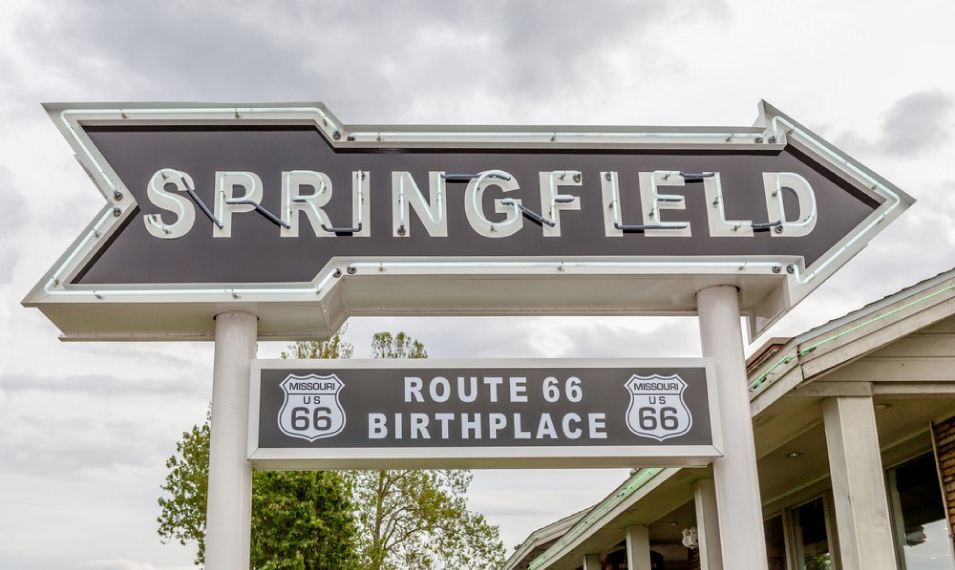 Springfield, Mo. is the perfect mix of urban and rural living. The city is big enough to offer amazing family attractions while still offering the closeness of small-town community. Many travelers and tourists visit Springfield on the way to Branson—home to numerous country music acts and, of course, Silver Dollar City. But Springfield is a destination all its own; whether you're passing through or heading there as your final stop, there is something to keep you busy in this Missouri city.
Springfield is known for being the birthplace of famous U.S. Route 66. And for its 22 story high (270 ft) building, the Hammons Tower built in 1987 which hosts a restaurant with the most beautiful views of the city.
The city is home to numerous colleges and universities, including Drury College and Missouri State University; so this city is going to be especially active during the academic year. But one of the best perks of Springfield—and the Midwest in general—is the affordability factor. If you're heading to Springfield on a budget with a family in tow, you can have an amazing time while spending very little money.
In fact, the Springfield, Missouri Convention & Visitor's Bureau web site has an entire section of free activities! If you're tight on cash, here is a sampling of just a few of the free and amazing things you can see and do in Springfield! There isn't room to list all the free fun, because the thrifty list is that expansive.
Museums
If you're heading to Springfield with the family, as a couple or solo, you need to check out some of the free museums. Whether you love nature, history or baseball, there's a free museum for you!
This is a must see for archery enthusiasts; the Hall of Fame is in Bass Pro Shops Outdoor World. Stroll the museum to see archery mementos and historic bows, including a bow made by Geronimo.
Ready to rev your engine? Car and racing enthusiasts should head over to Bass Pro Shops Motorsports Museum. You can see suits, helmets and, of course, cars.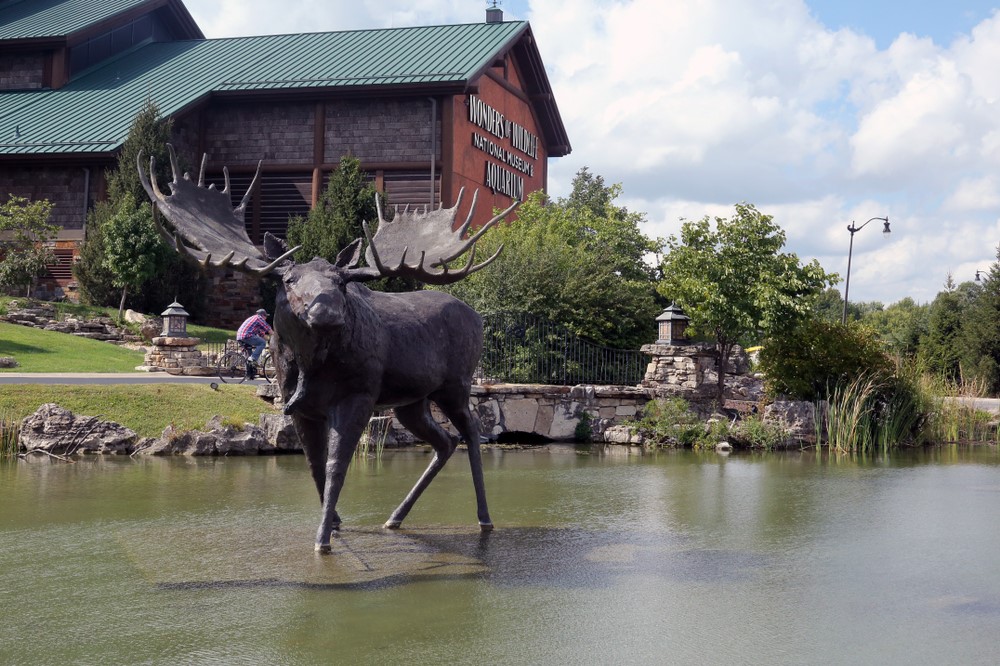 This is an amazing museum for those with those who want to learn more about advances in hearing—especially hearing aids and other auditory developments. The History of Hearing Museum includes exhibits that show early hearing aids and other devices.
At Lew's you can view thousands of lures, antique items and lots of other fishing memorabilia. This museum opened in 2016. Take a tour Monday through Saturday (limited hours on Saturday, however). Of course, everyone receives free admission.
Located in Bass Pro Shops, the NRA National Sporting Arms Museum "celebrates the history of hunting, conservation and freedom." Those who support the right to bear arms can view about 1,000 firearms, including a few from Hollywood icons Tom Selleck, John Wayne and, of course, Charlton Heston.
Kids—and adults—who love trains and all things rail related will want to pay a visit to the Railroad Historical Museum. Everyone will love exploring the cars and viewing railroad memorabilia and photos. There is lots to see, and you may even want to plan a picnic in the nearby park.
Outdoor Sites
If you're visiting Springfield during early fall, spring or summer (winter can get blustery in the Midwest), plan to head out to a few of these must-see attractions:
Springfield was Union territory during the Civil War. Map out the paths of the troops as you take a tour of this historic site. This is a must-see for students studying the Civil War or anyone with an appreciation of Civil War history.
This attraction brings nature indoors. View and visit with many species of butterflies. This site is relaxing and a lovely stress reliever. Kids will love watching the butterflies perch on flowers, sip on nectar and decorate the venue with their fluttering colors.
Head outdoors for fresh air, exercise while appreciating the outdoor artwork. Sculptures change often, so each year—or visit—you may see something new. Be sure to print out a map online so you can find every sculpture and plan out your route.
This is an ideal destination for kids. There is a gift shop, exhibits, programs and more, indoors. If you want to fish locally—like Lake Springfield or Fellows Lake—you can get your fishing license here.  Take kids outdoors for three miles of hiking. If you're heading out on the trails during the hot Midwestern summer, though, be sure to pack lots of water.
This is a quick destination, but it also may be fun for the family to see where a famous 'Wild Bill' shootout took place. There are markers denoting where all the participants were positioned during the shootout.
Where to Eat!
If you've saved lots of money from all those free destinations, maybe you have some spare change for some great local dining. Springfield has a lot of fast food options, but there are a few destinations that you absolutely need to stop for a bite!
Lambert's is noted as the "Home of the Throwed Rolls." Yes, the rolls were tossed to patrons! What makes this restaurant so iconic, though, isn't just those infamous rolls. The menu is pure Southern Comfort. While this restaurant is not located in Springfield—Ozark is about a 20 minute drive—it's a destination all its own. And Springfield residents know it well. You won't leave hungry at Lambert's; whether you order meat loaf, ribs, chicken and dumplings or anything else on the menu, the portions are substantial. And while you're waiting for your food, the servers bring you more food! You can snack on fried okra or whatever else they're dishing up on the side! While they offer dessert, too, good luck saving room!
Want burgers and more with a little twist of fun? Well, then, it's time to head to Grad School where you can order up burgers with names like The Codi Bra (the veggie burger!). There's also the Pancho and Lefty section (a sweet little nod to Townes Van Zandt) that includes The Long Beach and Baja Burrito. Of course, there are other options, too. And prices are reasonable!
This restaurant came to Springfield in 2014 and the goal was about "bringing authentic Central Texas barbecue to the Ozarks." You can order by the pound (for your own dinner at home) or grab something on the menu. Brisket, pork belly and turkey are a few of the options; again, prices are reasonable (a pulled pork sandwich is $6).
Only open during warm months, pineapple whip will make you think of a certain sweet treat you can only score at certain theme parks. And you don't have to just choose pineapple! Other flavors include Strawberry-Kiwi, Mango-Peach, Grape, Orange and Nana-Granate. This is the perfect dessert to channel the tropics in the Midwest!
Springfield, Missouri is the perfect mix of big city size and small town community. This city offers so many free entertainment options for families that it's impossible to include everything. From multiple museums to outdoor historic sites, you'll find something to do here. And if all the museums, parks and other landmarks have left you with a healthy appetite, there are many budget-friendly restaurants to satisfy your hunger…and your sweet tooth, too! Happy exploring!
More Resources