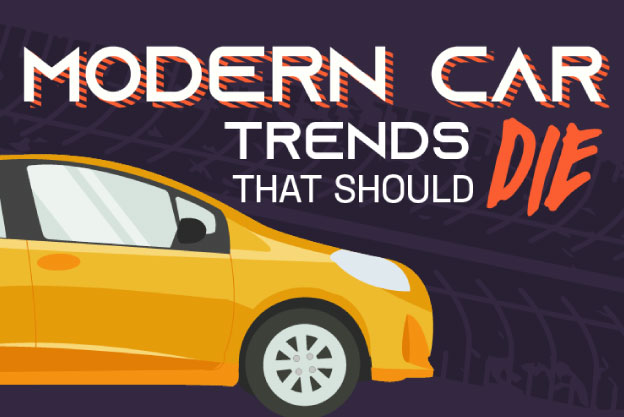 Many of us expected to have flying cars by this point of the 21st century. And while automotive technology has come a long way, there are some car trends that have us asking "What the heck?"
From design to technology, what trends in cars today actually negatively impact the user experience? Let's explore modern car trends that should be gone!

Too Little User Control
We're getting closer to completely autonomous cars, but some of the changes in the meantime are a little disconcerting for drivers.
As we edge closer to self-driving cars, many cars on the road today are equipped with new features intended to make driving safer and easier. Any time you drift a little or don't break fast enough, your car may beep or vibrate or even just stop.
A balance of control would be nice for today's completely human drivers. Before we know it, cars will be thinking for themselves. Until that time, we can do at least some of the thinking.
Big Wheels Keep on Turning
We've all seen the big wheels. For a long time, they were considered a simple fashion accessory that some drivers put on aftermarket. Today, some cars come equipped with big wheels and little tires.
Part of the problem here is that big wheels do nothing to improve performance for these cars. In fact, they can negatively affect the car's braking system, so they're unnecessary for most drivers. Leave big wheels like this for car enthusiasts to play around with.
Really Weird Grills
Okay, we understand that there are some people out there who love a really quirky car, but some of today's grills seem more aggressive than stylish. Audi, Nissan, and Lexus are all guilty of it with several of their current models. They add large grills completely out of proportion with the rest of the car.
Of course, there are some car designs that look better with a more stylized grill, but these sorts of things should be added with finesse, not the style cues of a child. For any traditional sedan, sometimes simple can make the boldest statement.
Stop with the LED
Have you had this experience? You're looking behind you and see the bright lights of what might be a cop approaching in the dark. You slow down a little, but as the car approaches you realize it isn't a cop at all but someone with blue accents on their headlights.
The use of LEDs on cars has reached maximum annoyance. Headlights don't need embellishment; they just need to be functional. Too much of a good thing can lead to distraction by other drivers. Color changing accents can be added on the interior for the driver's own enjoyment, not for everyone else to see.
Complicated Infotainment Systems
With all the laws passed across the country to stop drivers from texting or using their phones in the car, it's hard to imagine why automotive designers are adding distracting interactive dashboards. With these so-called infotainment systems, they also sometimes bury the important features inside.
If you must navigate what is essentially an entire home computer system just to adjust the cabin temperature, you're not concentrating on the road. It's fine to have them on the touch screen, just make them easier to access.
Shifters that Aren't Shifters
Electronic shifters are also becoming normal in many cars. Sure, a lot of people transitioned to automatic transmissions, but there is still comfort in moving the gear shift in park and knowing that your car isn't going anywhere.
In fact, these confusing electronic shifters have caused deaths when drivers don't realize the car isn't in park. Most notably, an up-and-coming actor named Anton Yelchin died in 2016 when his car rolled over him in his own driveway. Tragedies like this are very preventable.
Engine Stop and Start Features
Have you ever been at a stop light, as either a pedestrian or another driver, to hear someone come to a stop and the engine cut off?
Auto start and stop features are intended to provide greater fuel economy, but it can be scary to have your engine stop and then start again when you hit the gas.
It can be troubling for pedestrians, too, who suddenly hear an engine come to life as they're about to walk across the street.

It's Way Too Quiet
Speaking of pedestrians, there are several cars on the market today that are just too quiet and that's leading to major problems.
One of the biggest examples of this is the Toyota Prius. They've also been known to cause bicycle and pedestrian accidents because no one can hear them coming.
We understand that electric cars can't have the same engine sounds as a traditionally gas-fueled car, but there must be some creative solutions.
WiFi Connections
Okay, automotive manufacturers, you're sending us mixed messages now. Equipping cars with Wi-Fi connections sounds like a great matter of convenience, but it can also provide a lot of unnecessary distractions.
Far too many people will take advantage of these connections to use the car in unsafe ways. It won't just be about connecting to Spotify or maps; it can be used to call or text which can lead to trouble.
Electric Parking Brakes
Much like easier to use gear shifts, there is a certain satisfaction of pulling up the parking brake. For those of us who live in mountainous or hilly regions of the country, we know that parking brakes are essential. How can you feel comfortable that the parking brake is engaged if all you have to do is press a button?
The increased use of digital technology in cars is great for a lot of things. Emergency parking brakes may not be the best use of these advancements.
Too Many Drive Modes
Most drivers just want to put their car in drive and have it move forward on command. They don't want to worry about whether the car is in sport mode or eco mode. They don't need performance mode. They just want to drive.
If an automotive manufacturer wants to sell cars that are ecofriendly and sporty, those might not be the same audience. Cars don't need several drive modes to make them work properly.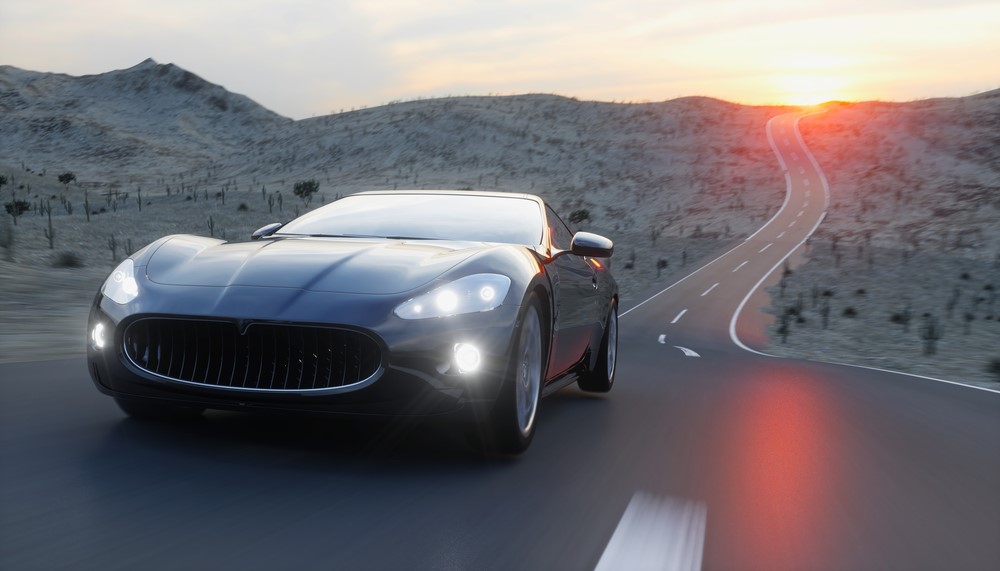 Continuously Variable Transmissions
CVT, or continuously variable transmission, is a shiftless transmission that is supposed to increase performance in your car. However, there are some downsides. Not only can they fail spectacularly, but they can give you a false sense of security since you don't feel the gears shift.
Any transmission can fail but since these are specialized, they may require additional processes to ensure that they can be back on the road again safely.
There are a lot of great new things being added to cars today, and we expect more cool features in the future. However, just because you can do something doesn't mean you should. What design or technology features do you think need to be stopped today?
More Resources