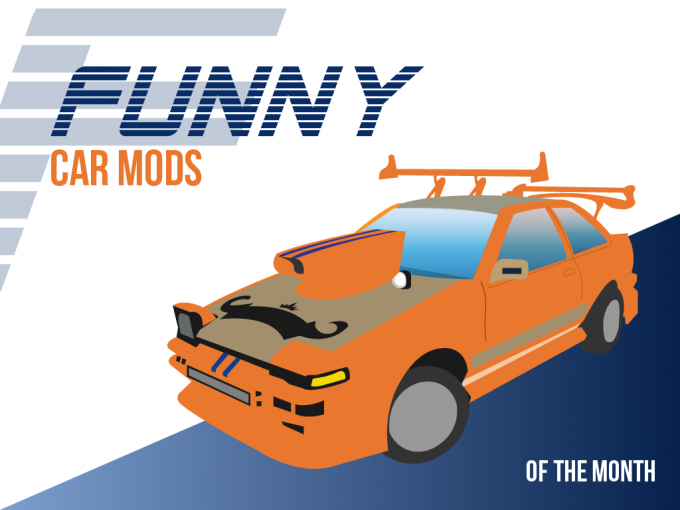 There are car mods, and then there are "car mods." These car mods may not make the next installment of the Fast and the Furious, but they certainly are… something. This month we've got car mods made of alternative materials, exhaust pipes for days, and a lift to beat all lifts.
Car Mods Meets Craft Time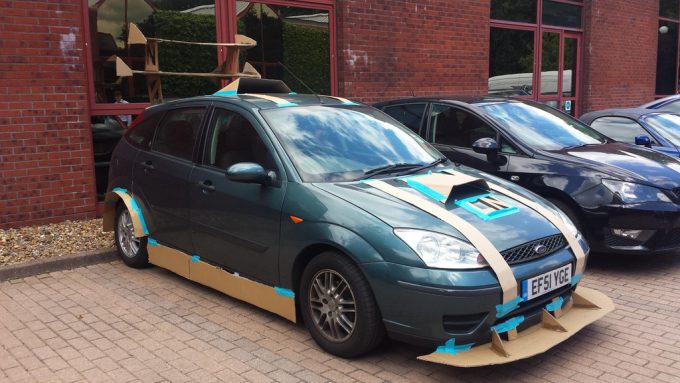 Cardboard is great for many things. It's good for moving possessions when you make it into a box. It's good for composting in a garden. It's even great for carrying pizza. But we're not sure how good it is for car modifications. Sure it's a light-weight material so it's not going to weigh down your "speedster," but it's also about as nice as wood paneling on an old station wagon. Actually, the station wagon looks way better.
Needs More Exhaust Pipe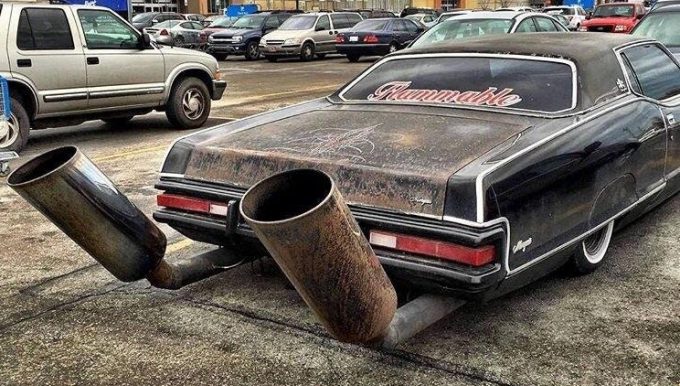 We're not sure the Ford River Rouge Complex even needs pipes this big to get rid of excess gas. It's a surprise this car can go anywhere without tilting up and over on its rear. Aside from sixth and seventh person seating, we're not entirely sure why someone strapped these fancy garbage cans to the back of their car. The only thing classier than these massive exhaust pipes is the Flammable window decal that probably blocks 40% of the pipes from the driver's view.
Good Luck Fitting In The Parking Garage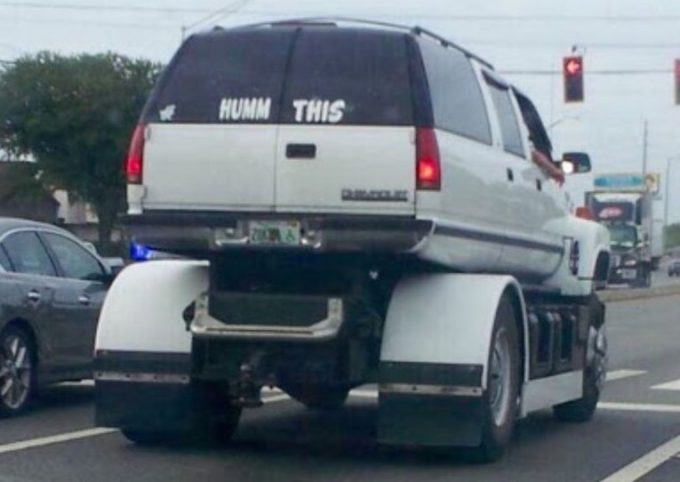 We've all seen lifted cars before, but we've never seen anything like this. This is possibly the only SUV that has to worry about the height of an overpass. We're not sure what the car owner gets out of such a strange car lift besides a broken leg. Maybe they have an annoying, short friend who can't reach the first step up into the car? Also, isn't their trunk useless now? Who can get anything in that trunk besides Andre the Giant and Yao Ming?
More Resources