When you're down on your luck and strapped for cash, your car may be a source of relief. Yes, you could sell it, but you also could use it for a title loan.
So what is a title loan? These loans differ from traditional loans in that they use the resale value of your car as the loan's collateral. You cannot borrow more than your car is worth, and the value of your vehicle is impacted by many factors, including:
Make/Model: This is the type of car you own (example: a Honda Civic or Chevrolet Impala, etc.)
Age: Newer is great, but there's often still equity in older cars, too.
Condition: Hopefully, you keep your vehicle clean and free of dents and damage.
Mileage: Sometimes older cars have less mileage than newer cars; this just depends on your driving needs/demands. Those who have long daily commutes can boost the mileage quickly.

So how do you get a title loan with your car? Obviously, you must have an ownership of your vehicle. While you can have another outstanding loan for the vehicle (and a lender lien), the resale value of your vehicle has to be more than the outstanding loan balance.
But how is the value determined? The vehicle's make/model, age, condition and mileage all impact the overall value. Kelley Blue Book is often a great resource to use when you want an estimate of your car's value.
However, if you're interested in pursuing a car title loan, you can receive a free quote online to give you an idea as to how much money you can borrow using your car. So what do you need to receive a free quote online? The form will require:
Year
Make
Model
Trim
Mileage
Name
Email
Mobile Number
Loan Amount Requested
So what's so important about the trim? Trim levels represent different versions of the same model of your vehicle.. For example, if you select a Chevrolet Corvette, the Trim options may include a Convertible or Coupe, or include other options like a backup camera.
You will be asked to enter your name and contact information. You can also enter the loan amount you would like.
Even if you enter a requested loan amount there is no guarantee the lender can approve it. Remember, your car's value determines the maximum loan amount. And all loans also have to follow state lending laws and guidelines.
What is a Title Loan: The Approval Process
Once you receive a quote, you can elect to apply for the loan. For the application process, your credit score will be reviewed and the lender will need access to your car's title.
So what if you don't have a title? Your loan representative can help track down a lost title, although this might delay the approval process.
What about individuals with bad credit? Can they still qualify? If you have bad credit, you may still qualify for the loan. However, the interest rate may be higher than those with better credit.
If you're concerned about how your credit score will impact your interest rate, talk to a loan representative.
What is a Title Loan: Who Owns the Car Now?
Some applicants may wonder if they still own their car after taking out a title loan. Yes, you still have ownership of your car and you can still drive it.
But the lender for the title loan also has a type of ownership of the car. This is called a lien, and the lender will be listed on the title as having a stake of ownership in your vehicle.
Once you pay off the title loan, the lender's name will be removed from the title. After the loan is paid off, the lender should send you paperwork that states that the title lien was removed.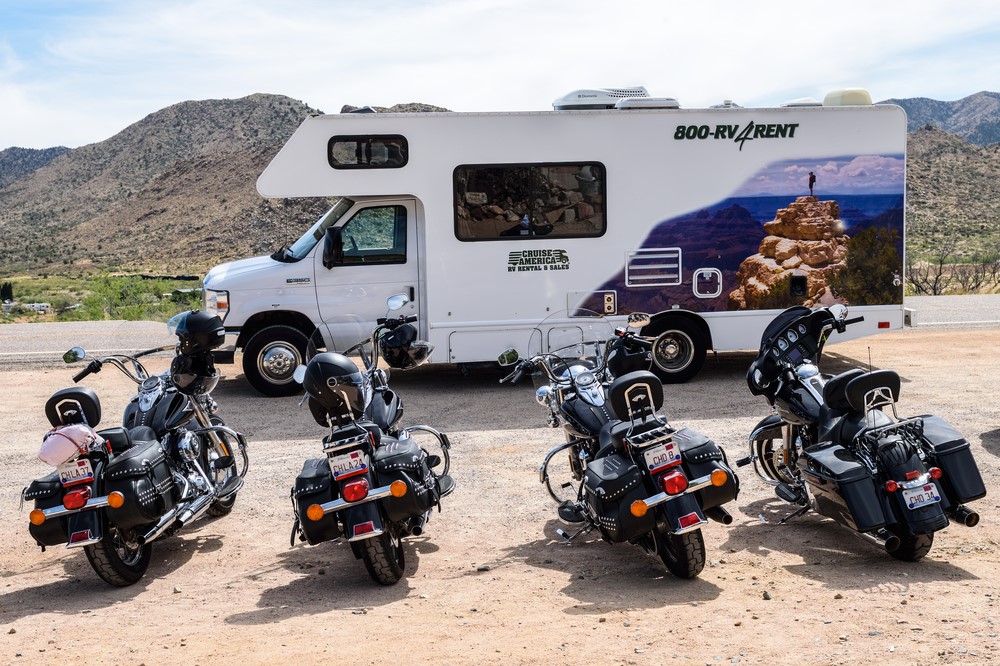 What is a Title Loan: Other Vehicles
What if you don't want to use your primary vehicle for a title loan? If you own a motorcycle or an RV, these vehicles also can be used to secure a title loan.
Using a motorcycle or RV for a title loan can be a good option for those who don't want to use their primary vehicle. And, in some cases, an RV may have a higher resale value than a car.
Some motorcycle title loans have a maximum loan value. This means that no matter how luxe that bike is, you can only borrow up to $4,000 for some motorcycle title loans.
What is a Title Loan: Refinancing
If you already have a title loan for your car and you're currently struggling with monthly payments, you also can look into refinancing the loan.
You may be able to lower the monthly payments through refinancing. And every dollar helps. If the payment is more than you can manage, it never hurts to investigate refinancing options.
What is a Title Loan: Repaying the Loan
Getting a title loan is an opportunity to get yourself out of a potentially difficult financial situation. As a responsible lender, we are committed to making loans that can be repaid. Before signing on the dotted line, review your:
Interest rate
Loan fees
Monthly payment
Loan term
If you have any questions about the loan terms or costs, always talk to the loan representative. So how do you make the monthly payments? You can opt to pay online, send a check via snail mail or select another payment option.
If you're ready to apply for a title loan, start by getting a free quote to get an idea as to how much you can borrow. Regardless of the loan amount, be sure to only use what you need. Remember, everything you borrow needs to be paid back. Read all the terms, and be sure you understand all your payment obligations.
More Resources