When you are in dire need of cash, you might be scrambling to find help. If your credit is poor—or nonexistent—you may find that your options are scarce. Perhaps you've stumbled upon information about using vehicles as collateral loans (car title loans).
If you're thinking about securing a car title loan, you may have LOTS of questions. Here we address some of the most common questions about car title loans:
What is a vehicle title loan?
Vehicle collateral loans, or car title loans, use the equity of your car or automobile as the collateral securing the money you borrow. Your car must be worth more than you want to borrow, and lending amounts and terms may differ according to state laws and guidelines. Title loans are secured loans.
Lending amounts also may have minimum guidelines as stipulated by the lender. For example, a lender may not agree to write the loan for less than a specified amount. If your car is not worth this lending threshold, then you may not qualify for the loan.
 If I can only borrow the value of my car, then how do I know how much my car is worth?
The resale value of your car depends on many factors, including age, make/model, condition, and mileage. In addition, if your car has a salvage title, it typically will qualify for a lower loan amount than a non-salvage title.
Some prospective loan applicants enter the process with a belief that they need a certain loan amount, and the car can always secure that amount. It is not guaranteed that you will receive a loan for the same amount your car is worth.
Cars depreciate with age, and many factors can affect the value of the car. If you have a lot of dings and dents, the damage will lower the value. Staying on top of routine maintenance also can positively impact the value of your car. According to NerdWallet, "Regularly servicing your car and keeping all the records can prevent your car from depreciating as quickly as a haphazardly maintained car of the same model and year."
High mileage impacts the value, too. Why? A high-mileage car typically has more mechanical wear and tear.
Many car title loan companies use Kelley Blue Book values to help determine the resale value of a car. You also can receive a free value estimate online so you can have a better understanding of the possible loan value. However, this is not a guaranteed amount, and requesting an estimate also doesn't mean that you're approved for a loan. Use the estimate tool for informational purposes only.
 I want to apply for a car title loan! How can I get approved?
The application process for vehicle collateral loans is simple. Fill out all the necessary paperwork and have your car title on hand. The lender  will check your credit score to determine your credit risk. Poor or nonexistent credit doesn't mean you will be denied, but your loan will likely have a higher interest rate. Make sure you review all the payment terms before you sign.
 What is the average interest rate for a title loan?
Interest rates vary, and some local laws may guide lending terms (including interest rates). Read the contract and understand your financial obligations including the monthly payment expectations. If you have questions about the rate, talk to your lender.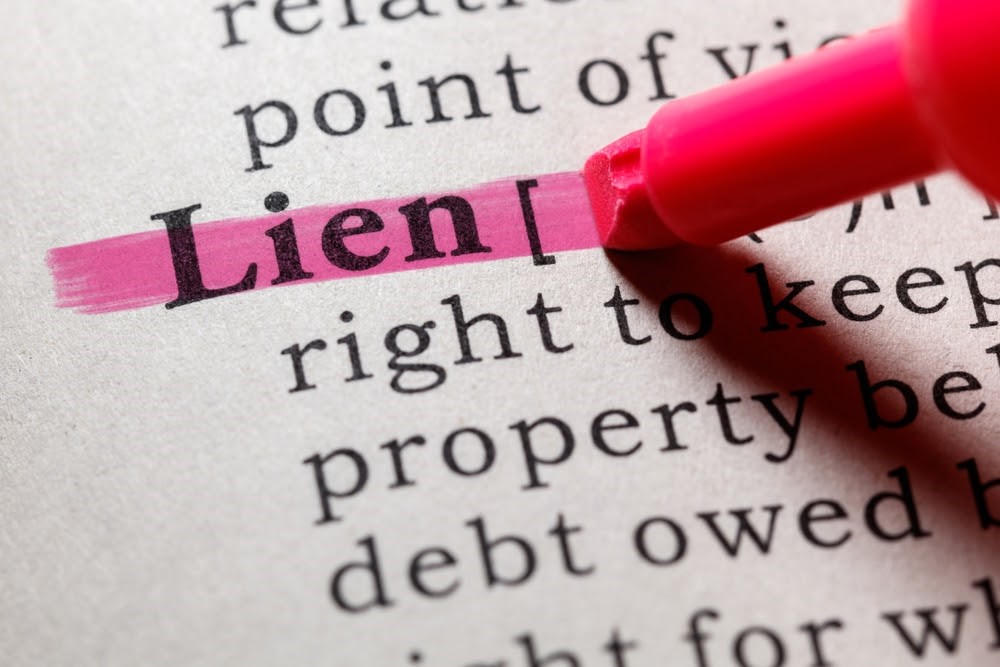 Why does the lender have a lien on my title and what is a lien?
All title loans allow the lender to place a lien on your vehicle. Your original auto loan lender also placed a lien on your vehicle, if you used a lender to finance the purchase of your car. A lien on the title means the lender has a financial stake in the vehicle. If you have a home mortgage or HELOC, the banks that financed those loans have liens on your home.
Liens aren't an issue unless you fail to meet your financial obligations on the loan. If you don't pay your mortgage, a bank can foreclose and take ownership of your home so they can sell it to pay off the debt. This same process applies to car loans, too. If you don't pay your car loan, the lender can repossess the vehicle. Failing to pay a title loan  can lead to repossession as well. Repossession isn't an issue if you consistently honor your financial obligations as stated in your loan paperwork.
I don't want to use my car for a title loan. Can I get a title loan with an RV or motorcycle?
Yes! If you don't want to use your daily commute vehicle to secure a title loan, you can use an RV or a motorcycle. The process to apply for the loan is the same, but motorcycles are subject to lending limitations by the lender (state laws also could affect terms or conditions). With a motorcycle title loan, you can only borrow up to $4,000 against the value of their motorcycle.
RVs are not subject to lending limits by the lender. With RV title loans you may be able to borrow a higher amount, as these vehicles may have a higher resale value. However, again, state laws may dictate other terms and conditions. This could include proof of home ownership.
Help! My current title loan is killing my budget. Can I refinance?
If your current title loan has a massive interest rate, you may be able to refinance the loan to secure better terms. To refinance, you'll need to have access to your current loan paperwork. The lender will check your credit score to assess your credit risk. While lower interest rates are never guaranteed, it never hurts to investigate refinancing.
I can't find my title! Can I still apply for a title loan?
If you've lost or misplaced your title, you may still be able to take out a title loan!  Lenders can often help track down the title.
How fast can I receive my money?
Typically, the application and approval process is quick, and you may have access to the money you need the same day you apply. If there are any issues with approval, though, this could delay how soon you receive your money.
Are there any rules on how I can use the money?
You can use the money from a title loan for any purpose. Pay a bill, handle a personal emergency or buy much-needed items. How you use the money is up to you, but, remember, everything you use must be repaid.
Ready to apply for a title loan? Contact one of our loan specialists today!
More Resources