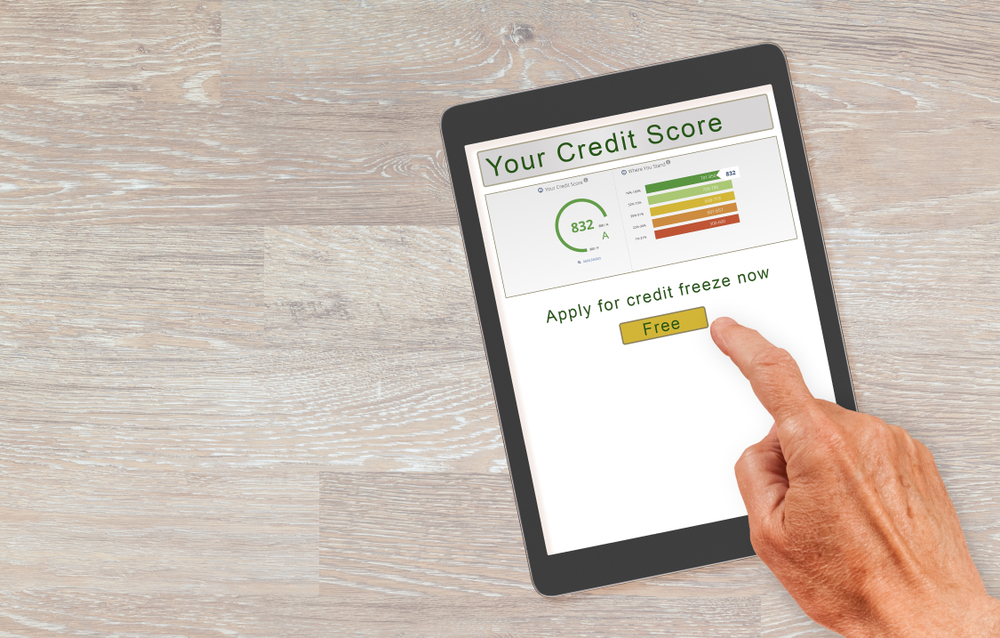 If you are wondering "what is a credit freeze?", then chances are that you are already looking into how to protect yourself from identity theft and similar fraud.
Here we will explain what a credit freeze is and how to thaw out your credit to make it usable. We will also investigate some of the costs and supporting factors of this process.
A Credit freeze is now a choice, it isn't just something that is forced upon someone. It is a way to protect your digital and real-world identity in an affordable way. Although only a small percentage of the population are affected by identity theft, when it happens, it truly devastates those that are victims.
What is a Credit Freeze?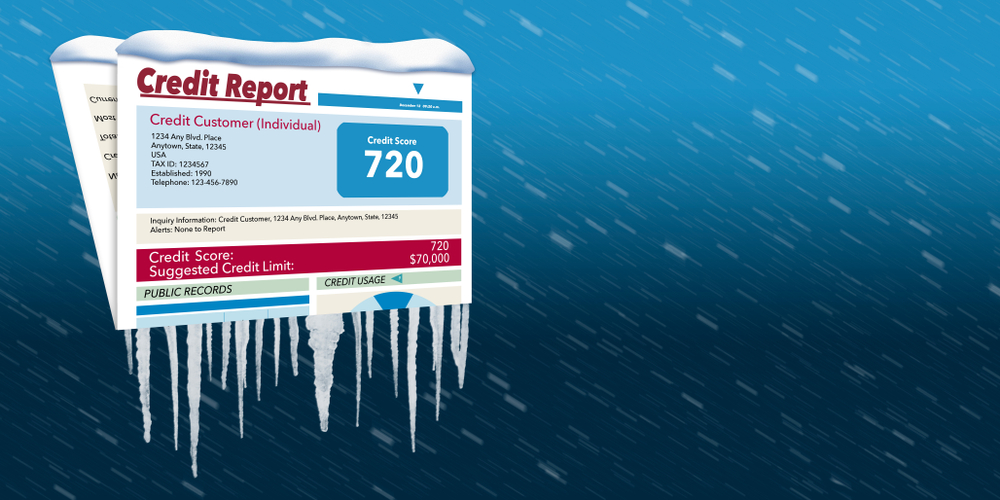 In effect, a credit freeze locks out financial institutions from viewing the content of your credit report. This then prevents new accounts from being opened in your name under new institutions. It doesn't lock out your existing financial relationships.
It simply stops new credit checks by unknown institutions from being performed. This makes it almost impossible to open new accounts, as no credit information can be acquired by any new companies.
What is Identity Theft?
Identity theft is a group of techniques that scammers and fraudsters use to steal your information. This is done through fake emails, social profiles, viruses and more. Once they have your personal details, they then proceed to attempt to open new accounts in your name.
The thieves will then easily borrow money in your name, using your credit to open credit cards and accounts with overdrafts. They then will spend as much as they possibly can before you or the financial institution even become aware that there was an identity theft. In some situations, this can even result in savings being stolen, but running up debts 'remotely' is a more common technique, as they don't need to talk to anyone or appear in person.
At this point, the victim is faced with a long and problematic task of proving their identity, closing down the fraud accounts, and trying to recover their credit rating.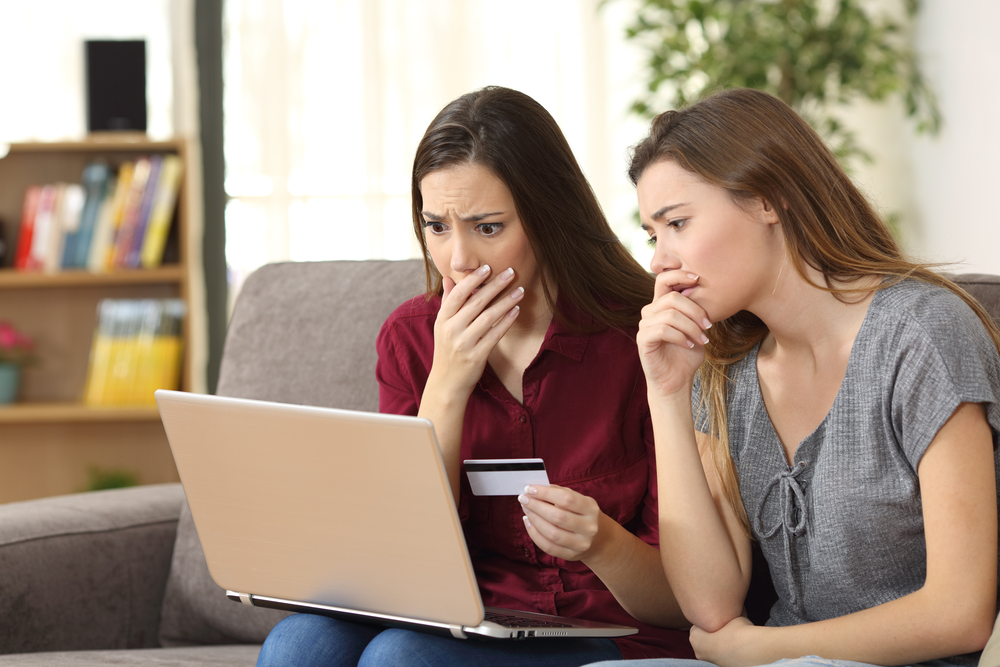 What is a credit freeze doing to protect me?
Although the majority of the public may be unaware of voluntary credit freezes and their benefits, the option to freeze your credit score has been around in the US for over 10 years. It was brought about as a legal change to help protect citizens from the ever-growing risk of fraudulent identity thefts. It also has zero impact on your credit, so you can apply for future accounts with confidence.
Once setup, a credit freeze makes it extremely difficult to get any new account or credit applications approved. The company that receives the application will simply be blocked, and so they will decline the application or ask the fraudster to unlock their credit report. At this point, most fraudsters are going to give up, as they are unlikely to have gotten your secret PIN required to remove the lock, and likely wouldn't attempt to unlock it anyway.
Of course, if you ever receive a request for that PIN in an email, message, or social media … never share it! Even if the email looks legitimate, always type in URLs and go to websites directly, never click on the links or attachments.
How do I Freeze My Credit?
To freeze your credit, it is essential that you make sure all credit bureaus are advised to stop giving reports. This means that you will need to contact Equifax, Experian, and Transunion to request that your credit is frozen. To apply a freeze, they will need to verify that you are who you say you are. This is because only you can freeze your own credit reports. So, be prepared and have all your key personal details at hand.
If you have already been affected by identity fraud, all three of the credit reporting agencies will waive the fees normally associated with freezing credit. So, if you have recently learned that you are a victim, don't hesitate to contact them and get your profiles locked down to prevent future issues.
For those that aren't victims of identity theft, then each company will charge a small fee. Fees will vary slightly, depending on where you live in the US and some other details. However, they normally range between $0-15 for each action.
Credit Freeze Fees
These are the approximate fees that are charged for actions to be performed on your credit profile. The fees are per company, so remember to multiply by three to perform this action on all of the main credit reporting agencies.
Freeze Credit = The fee to freeze your credit will be $0-10 per bureau
Temporarily Remove Freeze = $0-12 for a temporary removal, where you specify the dates to unlock and relock your credit reports.
Permanent Removal of the Freeze = $0-10 to fully unlock your credit reports again.
Pin/Password Replacement = $0-10 in the event that your PIN/password is lost or stolen.
These fees can add up, so plan when you want to lock your credit. If you feel you will need a loan, car title loan, credit card, or new bank account etc., try to get things set up before you lockdown your profile. On average, each action will cost about $30, unless you are over 65 or a victim of a credit related crime.
If you are a concerned parent, you also have the right to freeze the credit profile of your dependents. However, in most cases, this isn't possible, unless the minor already has a credit profile. If they have never held an account, then there are likely no records, and so a credit freeze can't be applied to something that doesn't exist.
Is a Credit Freeze Worth Your Time and Money?
Although you are unlikely to become a victim, you may think that a credit freeze isn't worth the time, money and effort. However, the severity of disruption that identity theft causes would likely leave most victims wishing that they had known to freeze their credit before it occurred.
The truth is, that it isn't a perfect system. If you already have accounts setup, and someone did try to impersonate you, then they could potentially open new lines of credit with the existing companies on your report. However, the knowledge that new accounts will be blocked gives a level of peace and security. Combine this with credit report alerts, and you have a pretty secure system for quickly stopping and mostly blocking possible issues.
That said, at the end of the day, a lot of the responsibility falls on the individual. Limit the amount of personal information you share online, if you need to share some, then don't post personal details publicly. Don't share information with social profiles that you aren't 100% sure about. For example, your daughter suddenly has a new Facebook page, and asks for details. Finally, never click on links or attachments in emails, text messages, chat apps, or pop-ups. Go to the website directly, but only if it is one you use and know about.
More Resources